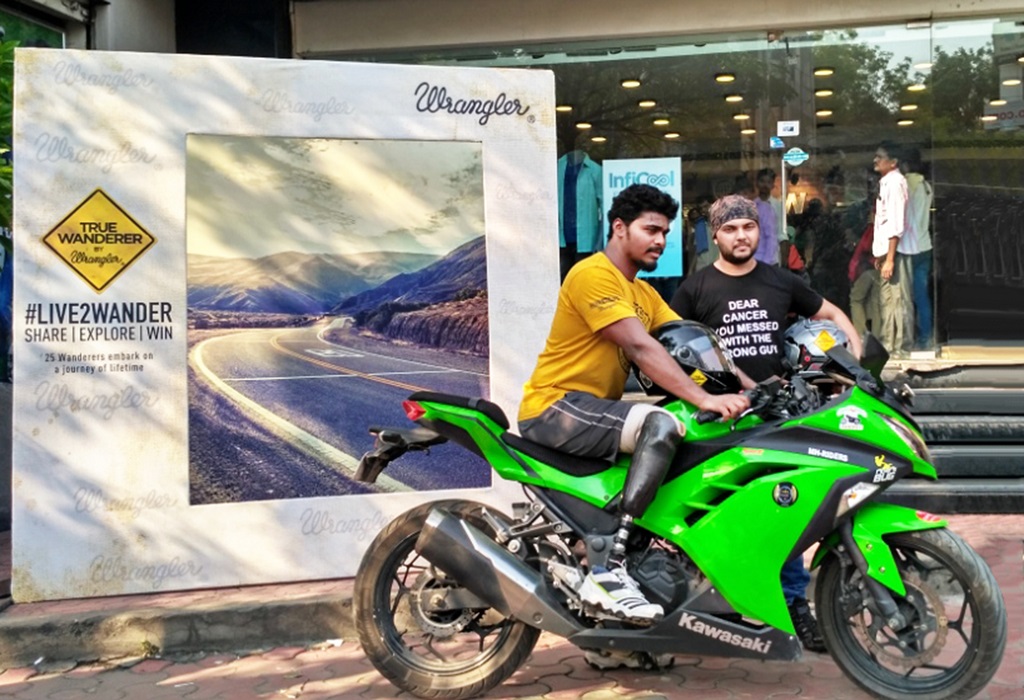 Wrangler, the American denim brand, is back with its nationwide search for the True Wanderer. After five successful seasons, True Wanderer comes to you in a brand-new avatar – bigger, bolder and more exciting than ever before. And this time, no matter what your ride, everyone's invited.
After five successful seasons of True Wanderer, Wrangler is calling on all adventure and travel enthusiasts. Wrangler has concluded its nationwide search for the top 25 True Wanderers and is sponsoring their trip in India. Kitted out in the best of Wrangler's Ride Ready range of apparel and flagged off from an exclusive Wrangler store in their city, the True Wanderer finalists will go on a 5-day road trip wearing only products by Wrangler. They can choose to travel by car, bike, foot or any mode of transportation of their choice. While on their journey, they will need to complete travel-related challenges set by Wrangler. Each rider will complete and showcase these challenges in their Wander Diary on wrangler-ap.com/in along with photos and videos.
The Hyderabad finalists – Harteij Bhartesh was flagged off from an exclusive Wrangler store in the city. When speaking of his passion for travel, Harteij Bhartesh says, "I am a CANCER survivor and I understand the true meaning of life and hope. My wandering passion made me spread this hope. I travelled solo across India for 5 months on my bike creating cancer awareness. I am a cancer patient consular, an amateur marathon runner, a rider and a lawyer by profession."
Based on votes and the scores of an elite judging panel, the winner of True Wanderer 2017 will win the grand prize of an all-expenses-paid trip to Australia. The runners-up will win trips to Bali and Sikkim.