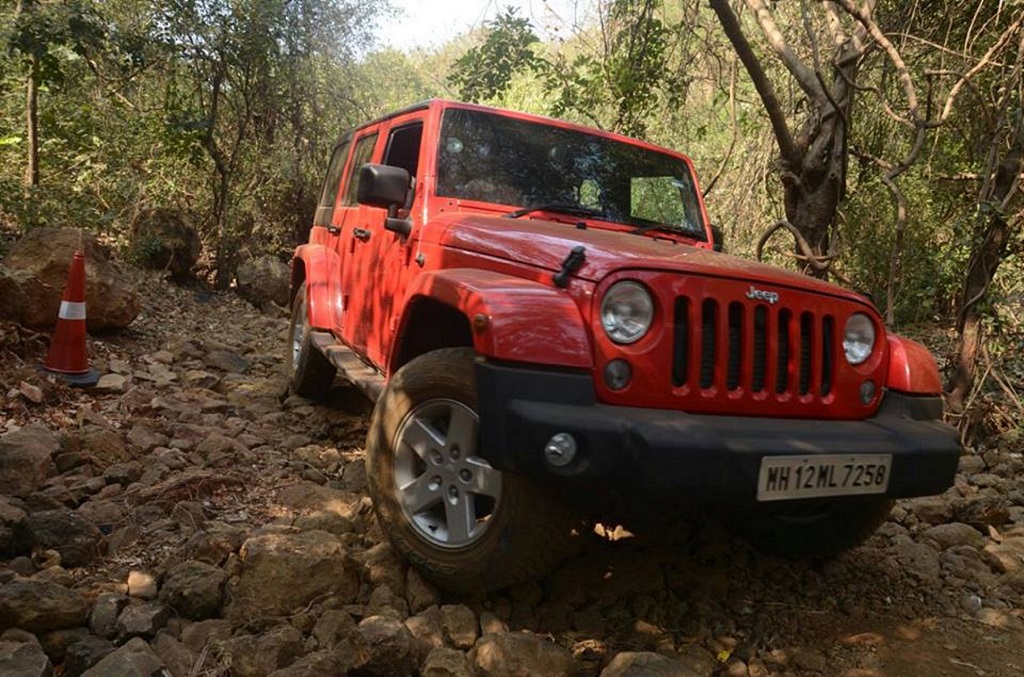 The 3.6-litre Pentastar V6 is an award-winning petrol engine designed for fuel efficiency, performance and refinement
Over 5 million Jeep SUVs worldwide are powered by this engine
Delivers maximum power of 284 PS and maximum torque of 347 Nm
MUMBAI | Monday, February 13, 2017: FCA India, a wholly owned subsidiary of the world's seventh largest automaker Fiat ChryslerAutomobiles rolled out the Petrol version of the Jeep Wrangler Unlimited at Rs. 56 lakh (ex-showroom, New Delhi). The award-winning 284 PS 3.6-litre Pentastar V6 petrol engine, which powers more than 5 million Jeep SUVs worldwide, is now available in India in the iconic Jeep Wrangler. This Petrol version expands the Jeep Wrangler Unlimited range in India along with the 200 PS 2.4-litre TurboDiesel, which was already launched in August 2016.
Commenting on roll-out of the 3.6-litre Pentastar V6 version, Mr. Kevin Flynn – President and Managing Director, FCA India said, "We are delighted to now offer the Jeep Wrangler Unlimited at Rs. 56 lakh to Indian customers with the award-winning 3.6-litre Pentastar V6 engine. This will now be the most accessible model in the Wrangler line up equipped with this super smooth powertrain, the hallmark of efficiency, performance and refinement. With this announcement, the Trail-rated Jeep Wrangler is now available in both Petrol and Diesel powertrains in India."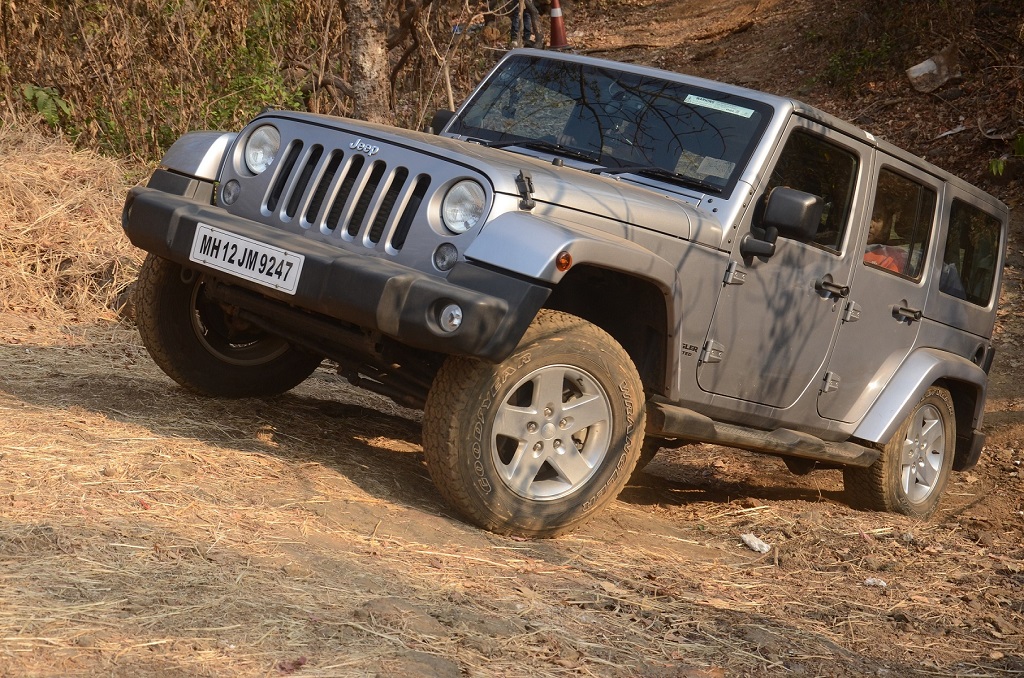 The award-winning 3.6-litre Pentastar V6 petrol engine is an all-aluminum motor in 60-degree layout. It has been designed with lightweight components to keep the overall weight of the engine to a minimum to deliver great performance on and off the road. The engine's two-step variable valve timing system and eight-holed fuel injectors makes it a very capable engine that delivers power to all four wheels seamlessly through a 5-speed automatic transmission. The Pentastar also features a new thermal management system and a cooled Exhaust Gas Recirculation (EGR) system to deliver better fuel efficiency in off-roading situations as well.
The indestructible but classy Jeep Wrangler Unlimited, in its Petrol version, features everything that an adventurer will desire in an off-roader that can literally go anywhere. To name a few key features, the Jeep Wrangler Unlimited comes with legendary Command Trac 4WD system, Electronic Stability Control (ESC), heavy duty suspension with gas shock absorbers and wash-out interiors with removable carpet and drain plugs, besides McKinley leather seats, air conditioning with automatic temperature control, auto headlamps, Hill Start Assist (HSA) and Electronic Roll Mitigation, full-framed removable doors, remote keyless entry and so forth.
Flynn added, "The excitement and interest in the Jeep Brand is growing and the addition of our Petrol Jeep Wrangler Unlimited broadens our appeal further. In addition, we are actively preparing for the launch of our very first localized Jeep, The Jeep Compass in Q3 of this calendar year." 2017 really puts Jeep on the Indian map."
THE JEEP® WRANGLER 3.6 PENTASTAR V6
Price
Rs. 56 lakh (ex-showroom, New Delhi)
Variants
Jeep Wrangler Unlimited 4×4 (Petrol)
Engine
3.6-litre Pentastar V6,

Max power: 284 PS @ 6350 rpm

Max torque: 347 Nm @ 4300 rpm

Transmission and drivetrain
5-speed Automatic 4WD
Seating
5 occupants
Length
4583 mm
Width
1877 mm
Height
Hard top: 1829 mm

Soft top: 1860 mm

Wheelbase
2947 mm
Ground Clearance
186 mm

Key Notes for Jeep Wrangler Unlimited
The iconic Wrangler – the most capable production 4×4 vehicle in the world
An authentic off-roader that has inspired its owners to dream and delivers on the values of Freedom and Adventure time and time again
The iconic design of the Wrangler is legendary
Customers around the world immediately identify with its legendary styling cues – the vertical seven-slot grille, flanking round headlamps and the trapezoidal wheel arches
This off-roader exudes superior quality and sheer presence and conveys a sense of confidence in its stance and that it is able to 'go anywhere'.
The most exciting part of the Wrangler is in its personality – a fortress of a body shell that is protected by subtly inbuilt sport bars and it comes with wash-out interiors with drain plugs
It comes with removable doors, a three-piece modular, removable hard top as well as with a soft top – a standard addition to the Wrangler package
Interiors – McKinley leather seats with accent stitching, a lockable center console, a nine-speaker Alpine music system, a 6.5-inch Uconnect touch screen navigation system that is accessible through voice commands
The Wrangler is the only Trail Rated SUV in the market it comes with our legendary Command Trac 4×4 system with heavy duty solid axles, 18 bolt main case joint clamping to enable extreme capability and to round it off, 17-inch Silent Armour Goodyear Tyres
The Wrangler Unlimited will be available in six colors
About Fiat Chrysler Automobiles
Fiat Chrysler Automobiles (FCA) designs, engineers, manufactures, distributes and sells vehicles under the Abarth, Alfa Romeo,Chrysler, Dodge, Fiat, Fiat Professional, Jeep, Lancia, Ram, SRT brands as well as luxury cars under the Maserati brands.
FCA also operates in the components sector, through Magneti Marelli and Teksid, and in the production systems sector, through Comau,and in after-sales services and products under the Mopar brand name. In addition, the Group provides retail and dealer finance, leasingand rental services in support of the car business through subsidiaries, joint ventures and commercial agreements with specialized financingservices providers.
FCA is an international auto group engaged in industrial activities in the automotive sector through companies located in 40 countries andhas commercial relationships with customers in approximately 150 countries.
Please click below links:
Tech Spec Sheet Wrangler Unlimited