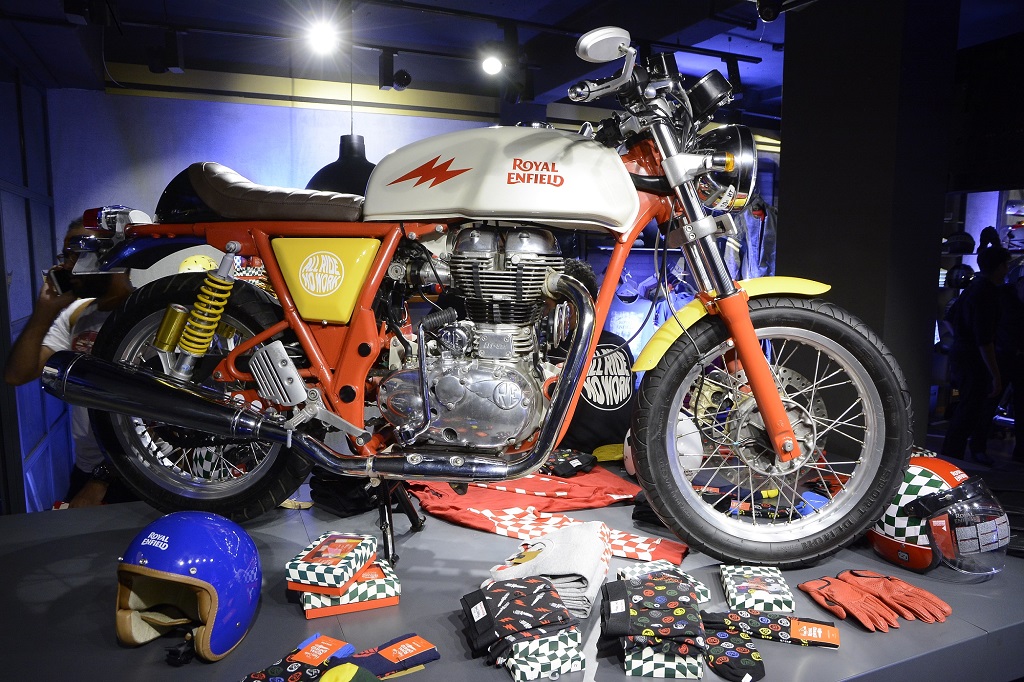 Royal Enfield, world's oldest motorcycle brand in continuous production and Happy Socks, a leading European brand for designer socks and men's underwear, have come up with the most unexpected collaboration. The collaboration comes to life in form of a limited edition, multi-product line capsule collection of apparel & accessories for men that include motorcycling jacket, sweatshirts, t-shirts, helmets and a series of socks and boxer briefs.
The unique collaboration brings together two global, fun and evocative brands to celebrate the finest expression of 'Pure Motorcycling' in form of Royal Enfield's café racer – Continental GT. The collection inspired by the rocker cultural and café racing phenomenon from 1960s, celebrates the spirit of fun that is at the heart of both Happy Socks and the iconic Continental GT. As an ode to the collaboration, Royal Enfield has also created four limited edition Continental GTs, that will be displayed at Happy Socks exclusive brand stores in nodal cities like London, Stockholm, Copenhagen and Mumbai.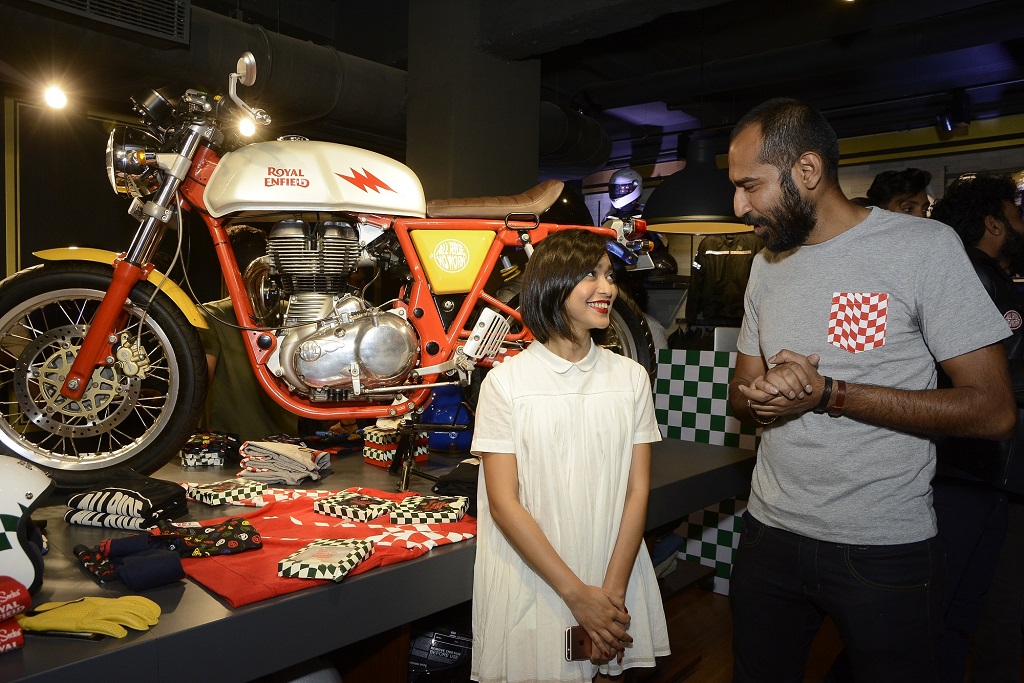 Based on emblematic motorcycling graphic, Happy Socks and Royal Enfield have co-created fun contemporary designs, in form of this limited edition collection that allows you to ride in style. With strong patterns and effective colour combinations, the collection aims at converting everyday essentials into a colourful design piece that not just looks quirky but also involves high quality standards, craftsmanship and creativity. From checkered flags to the iconic Royal Enfield insignia, it's a collection that allows one to ride in style and comfort.
"The collaboration between Happy Socks and Royal Enfield is one of the most unexpected, and we loved creating this bold interpretation of classic icons, be it in form of the motorcycle or the classic motorcycling jacket. It's interesting how a fun product like Continental GT, allows us to collaborate with a distinctive brand like Happy Socks, which over a period of time has brought in a sense of fun and style even in everyday essentials like socks and underwear" said Samrat Som, Head, Apparel & Accessories Business at Royal Enfield. "After our first experiment of creating a limited edition motorcycles (Classic range) inspired by Royal Enfield's Despatch Rider gear collection, which was a major success, this is yet another and first of its kind collaboration for us, in an attempt not just create an apparel collection that is out of the box and exciting, but also give the Continental GT a unique look like never before."
"Royal Enfield is one of the most iconic motorcycle brands and represents an increasingly growing community of riders worldwide", said Ajay Kulkarni, Country Manager, Happy Socks India. "We at Happy Socks, have always collaborated with most creative global brands and designers, to create something unique and fun, with an interesting take. We are happy to have Royal Enfield join our family and create a collection that is symbolic to both the brands."
In the past Happy Socks has collaborated with popular international brands and personalities like Billionare Boys Club, Robert Rodriguez, Snoop Dogg, David Lachapelle, Adidas, Barneys New York, Wong Wong, Colette and Kesselkramer, Rolex art project and Manisha Arora, to name a few.
The line of limited edition apparel and accessories will only be available at Royal Enfield exclusive gear stores in Mumbai, New Delhi and Bengaluru; and also available exclusively on https://store.royalenfield.com/collections/happy-socks.
The line of unisex socks and men's underwear inspired by the collaboration will be available at all Happy Socks stores across the world. To read more about the collaboration you can visit https://www.happysocks.com/gl/royalenfield