–     Muhammad Ibrahim dominates Round 2 ahead of Ooty's Niranjan Kumar
–     Ujjwal Belwariar from Bangalore continues to hold pole position in Junior Race by edging past Avinash Gupta of Kalimpong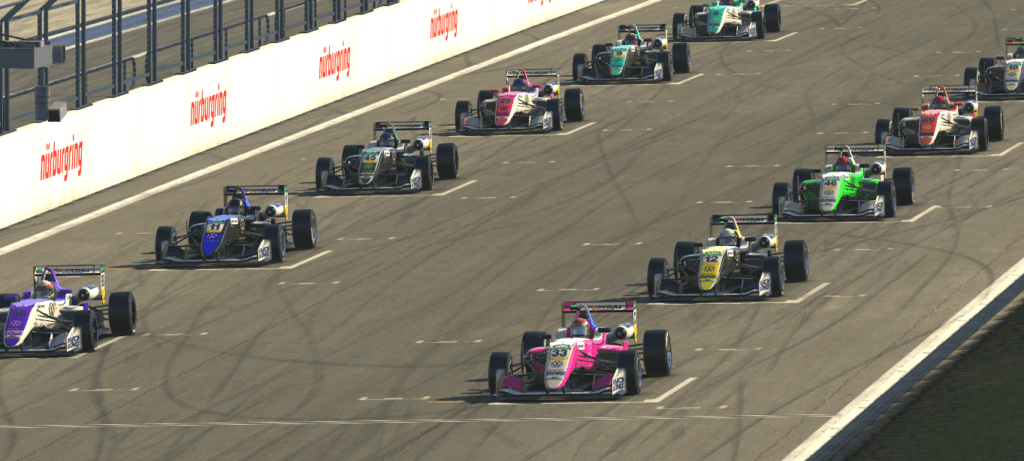 Mumbai – Volkswagen Motorsport India in partnership with Mumbai Falcons presents the Round 2 of Indian eRacing Championship with Muhammad Ibrahim winning both the races in the Pro Class while competing currently from Kuala Lumpur.
Ibrahim who famously ran in the top five of the World Rotax Karting Finals a few years ago and was a runner up in the Asian Rotax Championship, stamped his authority early on. He bagged pole, with a laptime of 1:47.778, ahead of Ooty's Niranjan Kumar. Season 2 Champion Sai Prithvi was third, while Kutti could manage only fourth on the grid, ahead of Ankit Tyagi.
As the lights went out for Race 1 at the famed Nurburgring Circuit, Ibrahim made an excellent start from pole to immediately lead the race. Kutti from fourth, made a daring lunge into corner 1 to jump into second. Ibrahim pulled away and cruised to victory ahead of Kutti and Prithvi. Raghav Budhiraja (Delhi) and Abdul Hadi (Thrissur) drove fantastically to move up from 14th and 15th on the grid to complete the top five.
Race 2 saw carnage on the first corner after polesitter Viswas Vijayraj turned into Niranjan Kumar, causing over 8 cars to suffer damage, and deployment of the safety car. Ibrahim took full advantage, to win ahead of Kutti and Chevlyn Fernandes (Mumbai). Sai Prithvi and Niranjan Kumar completed the top five.
For the second round in a row in the Junior Class, Sayee Saran (Chennai) started from pole. He made a good start to lead the race ahead of Ujjwal Belwarier (Bangalore) and Garvit Agrawal (Gurgaon). A thrilling three car battle for the lead ensued for most of the race, before Saran lost the lead and was then hit by Agrawal. Belwarier won ahead of Avinash Gupta (Kalimpong) and Agrawal.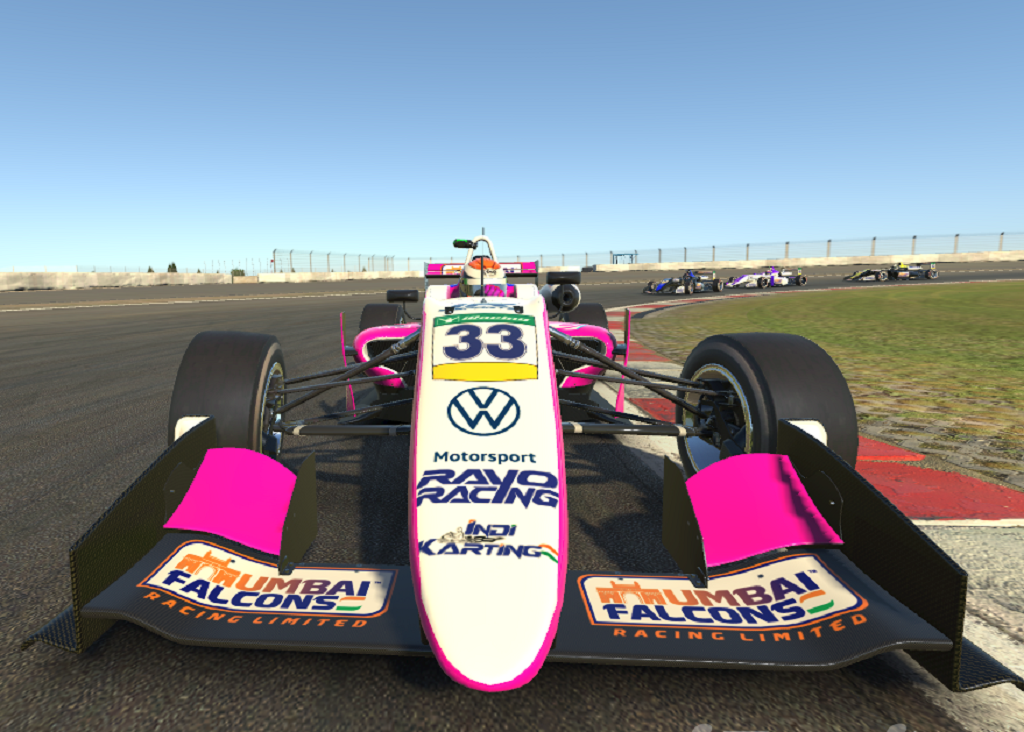 Six-time World Guinness record holder and winner of 11 Motorsport Titles, Ronny Wechselberger was one of the guest racers. A technical issue saw him skip race 1 and he moved up from twentieth on the grid to finish a creditable ninth in Race 2. Macau's Frederico Joaquin finished ninth in Race 1.
"We enter the second week of the Mumbai Falcons Indian eRacing Championship and it's good to see an acclaimed kart racer like Muhammad Ibrahim challenge the likes of Amith Kutti and Sai Prithvi. Close calls and great racing is what it's all about!" said Moid Tungekar, CEO of Mumbai Falcons.
Talking about the intensity of the competition, Sirish Vissa, Head of Volkswagen Motorsport India said, "The series has been remarkable with strong performance from Muhammad Ibrahim and the racers leading on the point table. The fight for the first spot was most exciting and enthralling."
He further added, "It is our conscious effort to provide a level playing field even virtually. The cut-throat competition witnessed throughout the championship is a testimony to that fact."  
"We are happy to see strong viewership growth of the live races on our IR eSports social media channels. In addition to our existing sponsors, Mumbai Falcons and Volkswagen Motorsport India, we welcome Gamer Connect on board," said 8-time champion and founder of IR eSports Rayomand Banajee.
Amith Kutti's consistent performance, sees him extend his championship lead. He is followed by Sai Prithvi and Chevlyn Fernandes. Ujjawal Belwariar leads the Junior Class ahead of Avinash Gupta and Adithya Iyer.