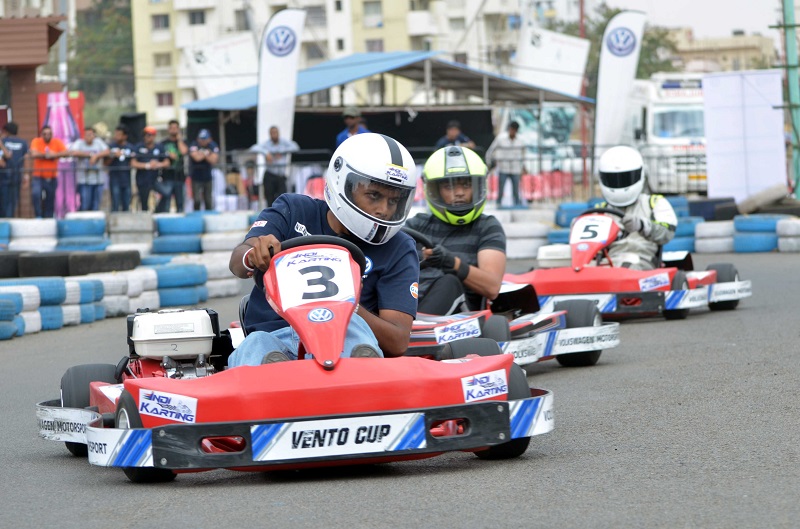 Over 560 aspiring racers from across the country registered for the selection process to participate in the Volkswagen Vento Cup 2016
The final round of driver selection process concluded in Pune at Indi Karting Track where top 12 were selected out of 62 finalists
Four drivers from New Delhi make it to the final grid of 20 for the Volkswagen Vento Cup 2016 season
Pune, March 16, 2016: Volkswagen Motorsport India concluded the driver selection process for its upcoming season of Vento Cup in Pune last week. The selection process gathered an overwhelming response receiving over 560 entries from across the country and lasted for over 45 days. Out of these 560 entries, 62 racers made it to the final round of the selection process and were invited to Pune's Indi Karting Track for a two-day final selection process. After being judged on various criteria such as fitness, driving skills, grasping and learning ability and discipline, final 12 were selected for the Vento Cup 2016 season.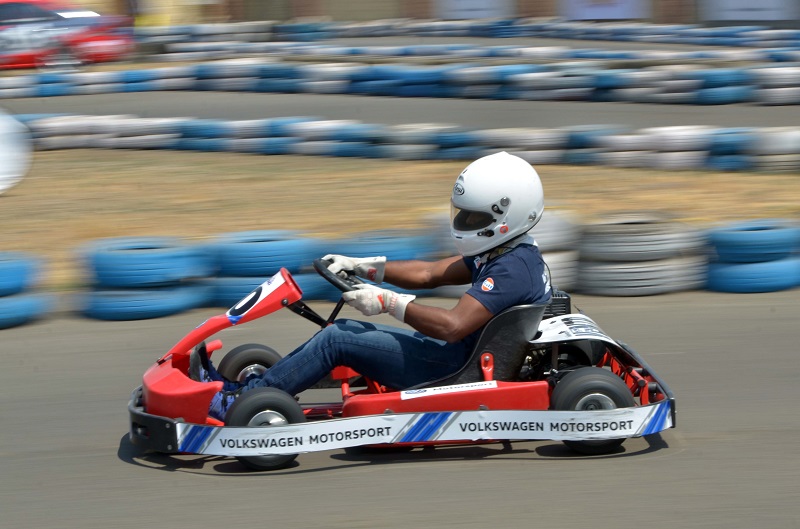 Eight drivers from previous seasons of Volkswagen Motorsport India's Vento Cup and Polo Cup will complete the grid of 20 along with the 12 new drivers. The grid comprises of 20 drivers in all who hail from 11 different cities. The final drivers of the 2016 season will now undergo a Fitness Camp and a Pre-Season Testing before the first competitive round of the year.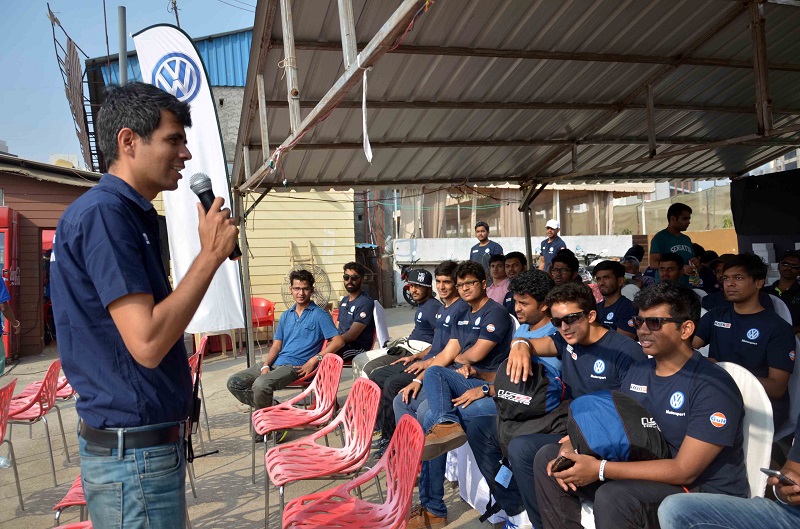 Mr. Sirish Vissa, Head of Volkswagen Motorsport India, commented "Every year we receive a number of entries from aspiring racers showing their willingness to participate in the Vento Cup. It has been Volkswagen Motorsport India's goal to develop and nurture young talent since its inception in 2009 and we are happy that we are able to coach so many drivers every year and provide them with a strong and robust platform like the Vento Cup." He further added, "This year too we witnessed some very talented individuals who are willing to learn the skills of racing and make their mark in Motorsport. We have selected 12 new drivers this year who will join eight drivers from our previous seasons and battle for championship honours. Interestingly 17 drivers are up to the age of 26 years, which is good because they are the young ones whom we really want to groom."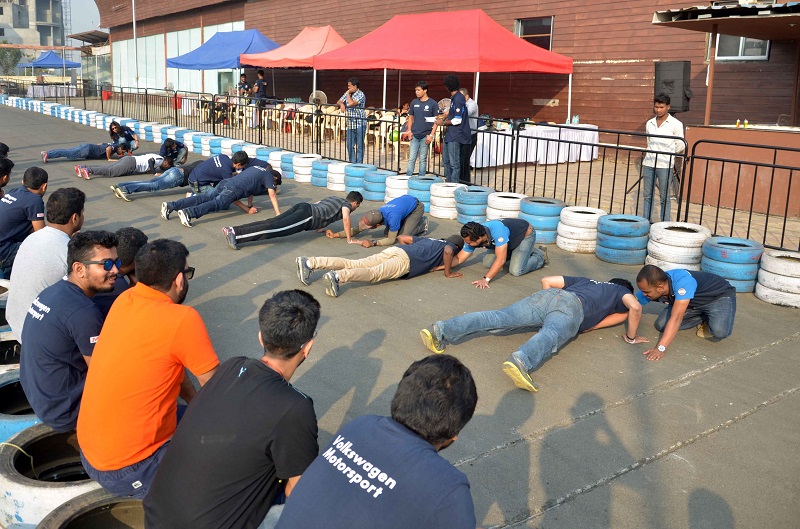 Volkswagen Motorsport India will run its premium one-make touring car racing series Vento Cup as a part of the 2016 MMSC FMSCI Indian Racing Championship. The 2016 season will comprise of a total of four rounds across three race tracks in India – Kari Motor Speedway, Coimbatore; Madras Motor Race Track, Chennai and Buddh International Circuit, Greater Noida. The season will commence from June 2016.
The following drivers will form the grid of the Volkswagen Vento Cup 2016*:
| | | | |
| --- | --- | --- | --- |
| Sr. No. | Name | Age | City |
| 1 | Aditya Mhatre | 22 | Mumbai |
| 2 | Amit Mete | 27 | Aurangabad |
| 3 | Arfath Mohammed | 19 | Chennai |
| 4 | Arunshowry Vallabhaneni | 21 | New Delhi |
| 5 | Eswar Bolisetti | 20 | Visakhapatanam |
| 6 | Gowdham Murugan | 26 | Coimbatore |
| 7 | Harjee Wadia | 17 | New Delhi |
| 8 | Harshavardhan Saravanan | 19 | Chennai |
| 9 | Hatim Shabbir | 20 | Chennai |
| 10 | Ishaan Dodhiwala | 25 | Hyderabad |
| 11 | Ishan Bhardwaj | 24 | New Delhi |
| 12 | Keith Desouza | 22 | Goa |
| 13 | Mohamed Jamil | 24 | Pudukkottai |
| 14 | Nachappa Sivanesan | 29 | Chennai |
| 15 | Neha Dabas | 25 | New Delhi |
| 16 | Niranjan Todkari | 22 | Pune |
| 17 | Pradeep Rao | 26 | Mumbai |
| 18 | Rashad Khan | 19 | Pune |
| 19 | Sailesh Bolisetti | 27 | Visakhapatanam |
| 20 | Venkatraj Ellendula | 20 | Secunderabad |
*The list of drivers is provisional and subject to changing under certain circumstances