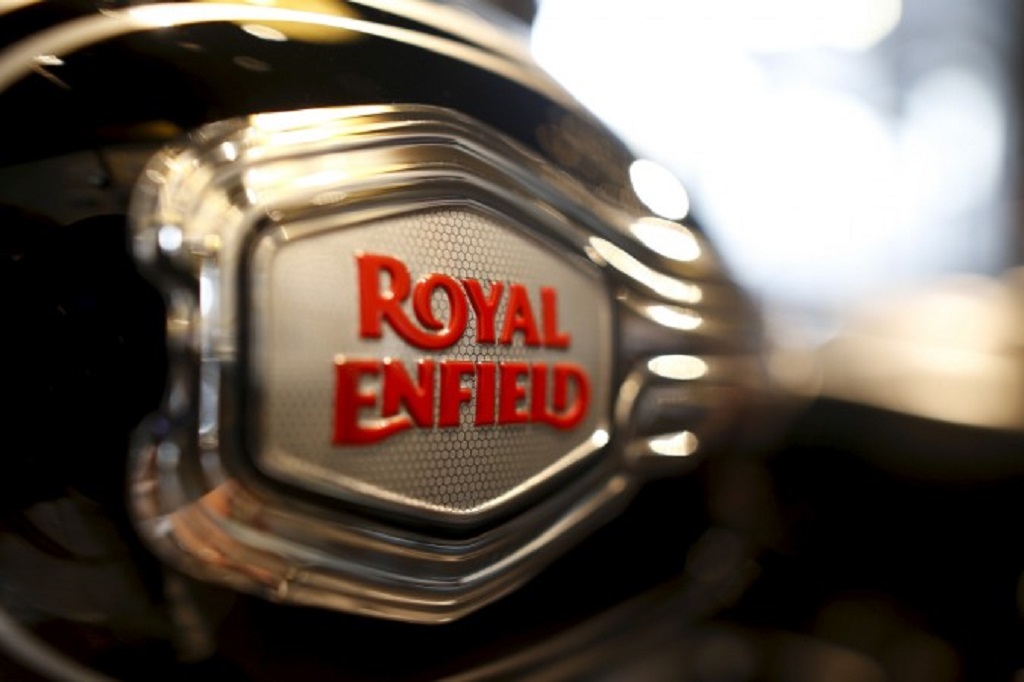 Online sale of motorcycles that were part of the National Security Guards' 8000-kms 'Ride Against Terror'
Motorcycles to be available exclusively on www.royalenfield.com/bravehearts  at a special price
Proceeds from the sale to go to Prerna, a non-profit organisation which helps educate underprivileged children, an initiative supported by the NSG Units.
New Delhi, December 8th, 2017: Royal Enfield, the global leader in mid-size motorcycle segment (250-750cc), today announced a unique online sale of 15 limited edition Stealth Black Classic 500 motorcycles that were part of National Security Guards' Motorcycle Expedition 'Fight Against Terror' ride in September 2017. Aptly called 'Tribute to the Bravehearts', the sale will go online on December 13th 2017 on www.royalenfield.com/bravehearts, wherein interested buyers can register themselves and express their interest starting December 8th 2017. To be decorated with a unique NSG insignia, the motorcycles are distinctive and offer buyers an opportunity to own a part of history. The entire proceeds from the sale of these 15 motorcycles will go to Prerna, a not-for-profit initiative supported by NSG for differently abled children.
Royal Enfield's recently launched Stealth Black Classic 500 motorcycles were a part of NSGs 40 day motorcycle expedition, aimed at spreading awareness about fighting terrorism and serving the nation. Covering over 8000-kms across the length and breadth of India on these motorcycles, 15 Braveheart Black Cat NSG Commandos spread the message of collective responsibility towards fighting terror among citizens. This NSG motorcycle expedition also commemorated the NSG's 33 years of service to the nation. Flagged off on 07th September 2017 by Mr. Kiren Rijiju, Union Minister of State for Home Affairs of India, 15 Black Cat commandos of NSG rode across NSGs Kolkata, Mumbai, Gandhinagar, Hyderabad and Chennai bases and culminated their expedition on 16th October 2017 at the NSG headquarters in Manesar, Haryana, wherein they were felicitated by the Vice President of India – Shri Venkaiah Naidu.
Beginning 8th December 2017, enthusiasts can go online and register themselves thereby expressing interest to purchase. Exclusively available on www.royalenfield.com/bravehearts, these motorcycles will be sold at a special price of Rs. 1,90,000. The sale will go 'live' on 13th December 2017 with a format of 'first-come-first-serve'
Users need to register on www.royalenfield.com/bravehearts prior to the sale date of 

13th December

 and select the motorcycle they wish to purchase
Post registration, users will be given a unique code which would be required to participate in the sale
On the sale day, users need to login to the website and proceed to make a payment of Rs. 15,000 to book their motorcycle of choice
To make the ownership experience more memorable and special, the motorcycles will feature special insignia commemorative of the ride and the journey undertaken by the commandos across India.
Classic Stealth black 500cc is the latest color variant of the best-selling Classic franchise which is equipped with both front & rear disc brakes. The Classic 500 is one of the most successful products from Royal Enfield's fleet, and plays a key role in its road to being the leader in the mid-size motorcycle segment in India. The motorcycle is cherished for its reliability and simple, yet drop dead gorgeous classic styling.
Royal Enfield's tryst with the Indian armed forces dates back to 1955. Since then Royal Enfields have been the most popular and trusted steeds of the Indian armed forces due to its resilience, durable design, and manoeuvrability across terrains.
About Royal Enfield:
The oldest motorcycle brand in continuous production, Royal Enfield made its first motorcycle in 1901. A division of Eicher Motors Limited, Royal Enfield has created the mid-sized motorcycle segment in India with its unique and distinctive modern classic bikes. With its new manufacturing base in Chennai, India, Royal Enfield is able to grow its production rapidly against a surge in demand for its motorcycles. With more than 50% growth every year for the last 5 years, Royal Enfield is fast becoming a very important player in the global mid-size motorcycle market and is working towards re-inventing this space with motorcycles that are evocative and engaging and great fun to ride.
Royal Enfield's product line‐up in India includes the Bullet, Classic and Thunderbird models in 350 and 500cc displacement along with Continental GT 535cc café racer and the purpose-built Himalayan powered by the new LS410 engine. Royal Enfield operates through 17 company-operated stores and 750 dealers in all major cities and towns in India, and exports to over 50 countries across the world including the USA, UK, several European and Latin American countries, as well as the Middle East and South-East Asia. Royal Enfield also organizes and supports many motorcycling events and rides globally, more prominently the Rider Mania – an annual gathering of Royal Enfield riders from all over the world to the lovely beaches of Goa, and the Himalayan Odyssey, the most arduous motorcycle ride over some of the toughest roads and highest mountain passes in the Himalayas. Royal Enfield also conducts the popular 'One Ride' where people around the world ride out on their motorcycles on the first Sunday of April.