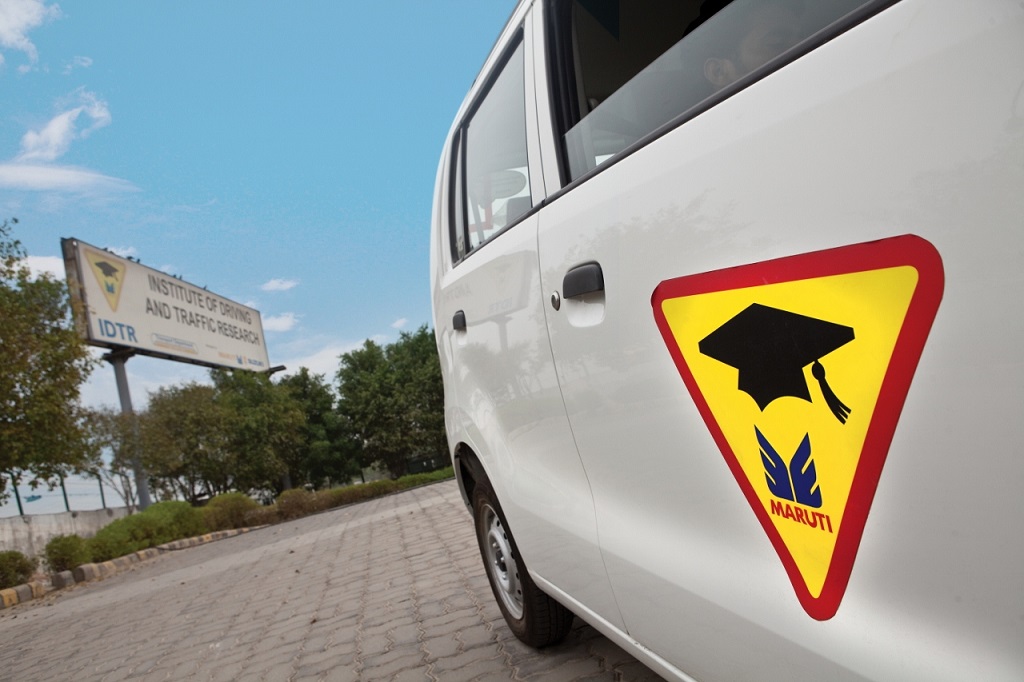 Initiative to benefit over 30,000 individuals
Maruti Suzuki India Limited (MSIL), India's leading passenger vehicle maker, today announced to partner Uber India through a Memorandum of Understanding (MoU). Under the MoU, the Company will train over 30,000 individuals/Uber partner-drivers in safe driving over a period of 3 years.
The initiative is aimed at providing aspiring commercial drivers with micro-entrepreneurship opportunities and equipping them with necessary skill to operate on the Uber platform. The pilot phase will be rolled out in Hyderabad, Chennai, Delhi-NCR region and will be introduced in Mumbai, Bangalore, Ahmedabad and Pune thereafter.
The MoU was exchanged by Mr. Mahesh Rajoria, Assistant Vice President (Driving Training), Maruti Suzuki India Limited and Mr. Amit Jain, President, Uber India at the 9th Global Skills Summit at FICCI, in presence of Shri. Rajiv Pratap Rudy, Union Minister of State for Skill Development and Entrepreneurship.
Commenting on the association, Mr. RS Kalsi, Executive Director (Marketing and Sales), Maruti Suzuki, said, "We are excited to partner with Uber India to train individuals in safe driving and provide micro-entrepreneurship opportunities to them. We expect to train 30,000 drivers under this programme. Through this partnership, we will be able to promote safe and responsible driving while facilitating meaningful livelihood for youth."
Elaborating with Uber's first ever partnership with the country's leading automaker, Mr Amit Jain, President, Uber India said, "Uber is committed to creating more economic opportunities and extends full support to the government's Skill India and entrepreneurship building initiatives. With UberSHAAN, our plan is to rapidly scale India's entrepreneurial base and generate 1 million livelihood opportunities on the Uber platform by 2018. Our partnership with the National Skill Development Corporation and Maruti Suzuki will be instrumental in realising our goal by 2018".
As per the MoU, Uber will provide qualified leads of potential driver-partners to Maruti Suzuki for facilitating them with commercial driver training. Under the specialized training module developed by Maruti Suzuki, the drivers will undergo pre-assessment tests, theoretical training, practical training and post-training assessments for a period of 30 days.
While the pre-assessment will be undertaken by Uber, the entire training process followed by post-training assessment with grades attributed to the drivers will be Maruti Suzuki's responsibility.
The theoretical segment will familiarize the learner with basic requirements such as vehicle controls & mechanisms, road signage, rules and markings, driving in difficult conditions, maintenance & fuel efficiency tips, law and driving, attitudinal change towards road safety etc.
The practical training covers intensive training in driving pre-checks, risk perception, driving technique, safety driving, rules of the road and motoring skills.
Maruti Suzuki Driving Training Initiative: Maruti Suzuki has been actively imparting driver training since 2000. The Company has setup 6 IDTRs (Institute of Driving and Traffic Research) and over 370 MDS (Maruti Driving Schools) facilities to impart safe driving training.
1) Maruti Suzuki Driving Schools (MDS): MDS are neighborhood driving schools set up in partnership with Maruti Suzuki's dealer partners. The driving schools are equipped with advanced driving simulators to create on-road driving situations and offer a mix of classroom and practical training by trained instructors, including women. Almost 50 per cent of those enrolled at MDS are women. The Company encourages people to take up driving as a profession through social programs like Unnati where women are imparted training in etiquettes and customer relations, besides building the skill of safe driving.
Currently over 370 Maruti Driving Schools are operational across the country.
2) Institute of Driving and Traffic Research (IDTR): Maruti Suzuki has set up IDTRs in collaboration with state governments. Equipped with scientifically engineered training and testing tracks of international standards, state-of- the-art driving simulators and well maintained vehicles, these IDTRs follow a structured training content including classroom and practical sessions. The course is imparted by well qualified instructors. Maruti Suzuki manages 6 IDTRs (Two each in Haryana and Delhi NCR, one each in Uttarakhand and Gujarat). Nearly 9000 tribal youth trained at the Gujarat IDTR have either got jobs or turned entrepreneurs. While the MDS focuses on personal car driving, the IDTR additionally trains drivers for commercial driving including trucks, buses and other heavy motor vehicles and taxi & three-wheelers.