To be flagged off from Bengaluru with a record-breaking participation of 110 motor enthusiasts team
Living it up to the thrill and adventure of the anticipated Southern rally, Maruti Suzuki is back with the 8th edition of Dakshin Dare. The rally will be flagged off on Sunday, 31st July from Bengaluru amid much fanfare. Traversing through the scenic terrains of Coorg, Murdeshwar and Shimoga, the rally will conclude in the city of beaches – Goa on 6th August.
Just after the scrutiny check of all participating vehicles along with a doctor's briefing, the rallyists will embark their journey tocover a total distance of over 2200 kms in 5 legs spread over 6 days.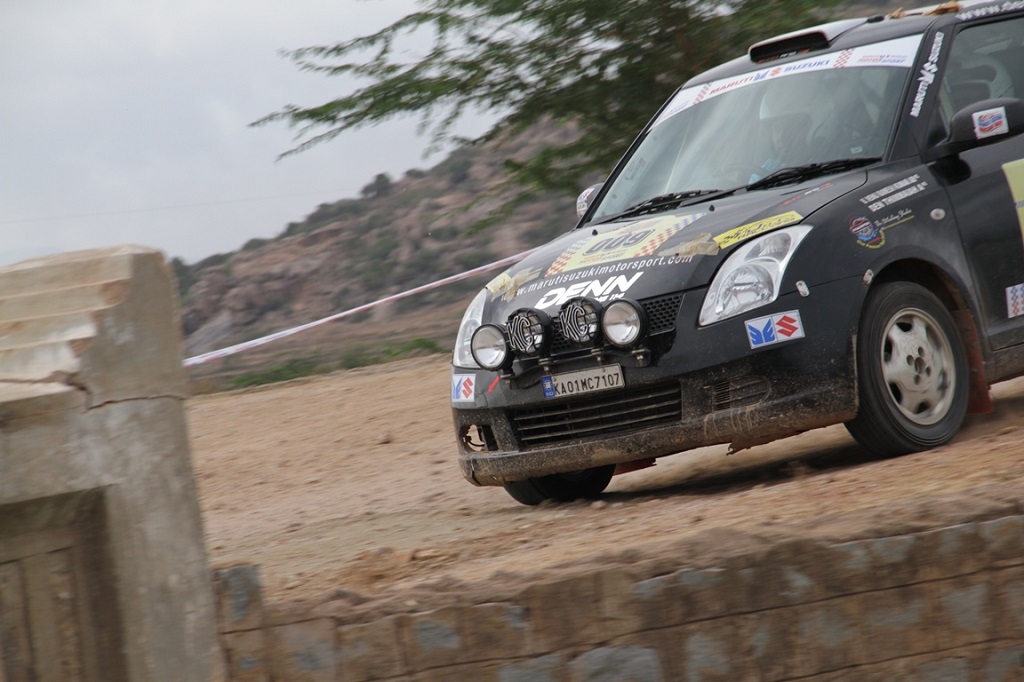 Speaking about the momentum of Dakshin Dare, Mr. Vinay Pant, Asst. Vice President, Marketing, Maruti Suzuki said,"The journey of Dakshin Dare has been more than overwhelming since its inception in 2009. The Southern landscape is undoubtedly scenic, but nothing gets better than a rally against it in the tough terrains. It fills us with immense pride to witness a property becoming a brand in itself, and the participation numbers are indicative of the same.
Dakshin Dare 2016 will once again witness Suresh Rana, nine times winner of Raid-de-Himalaya and three times winner of Desert Storm competing against Sandeep Sharma, defending champions in the Ultimate Car category along with Jagmeet Gill and Chandan Sen, champions of the TSD category. It will also include women participant Bani Yadav who is known for her past winning titles of Raid-de-Himalaya, Desert Storm and Autocross
The selected participants will be competing against each other in 3 categories – Ultimate Car category, Ultimate Bike category and Endurance category.