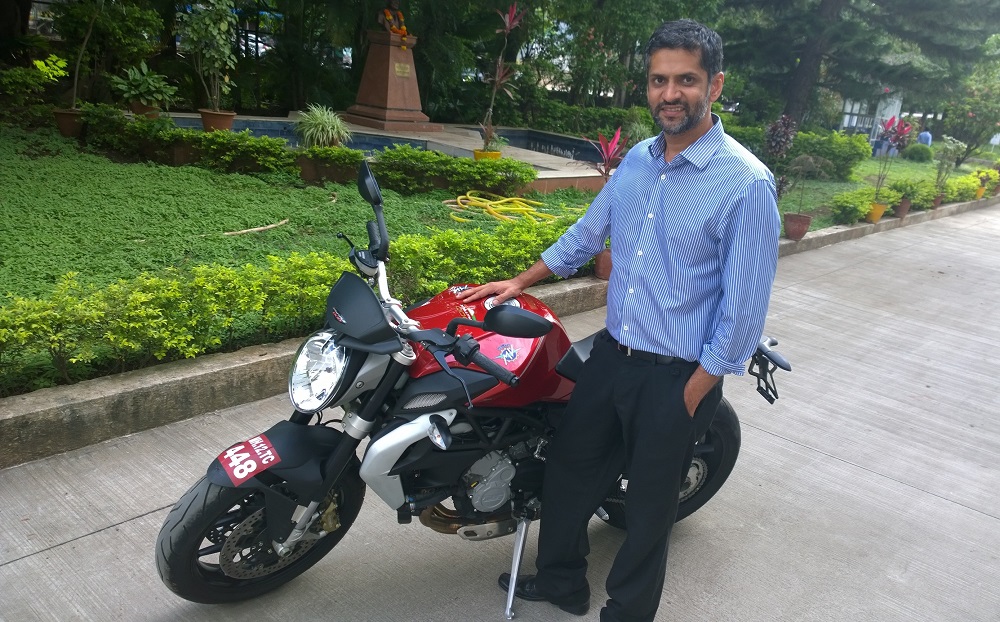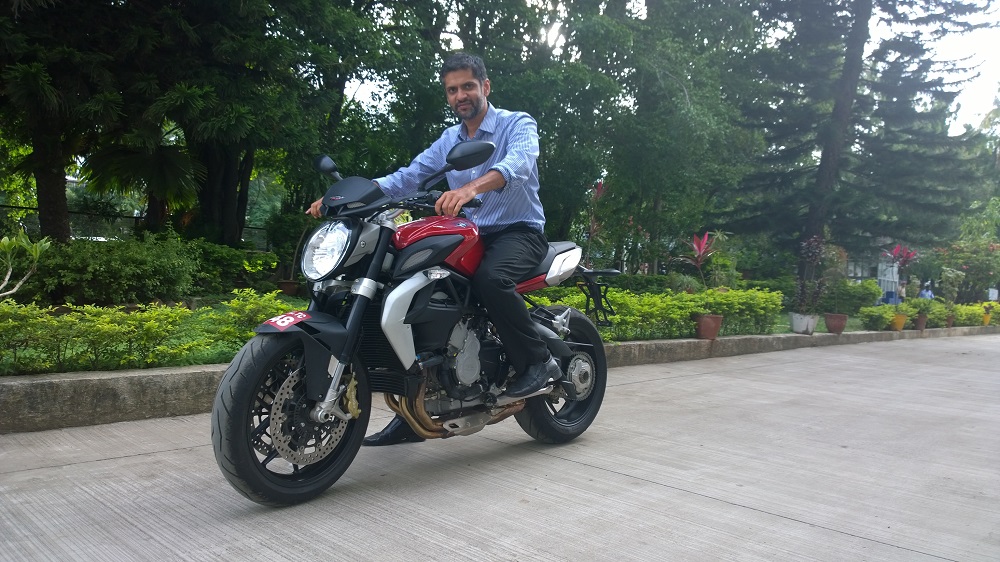 Ultra premium, high-performance Italian superbikes
800cc-1078cc engines, 110 -212bhp. Beautiful Italian styling and cutting-edge racing technologies that provide the ultimate in power, performance and handling
Prices expected to start from INR 12 lakh and go up to INR 33 lakh
Kinetic Group to set up dealership network in top cities for retail and after sales service
Pune, 18th August, 2015: Motorcycle enthusiasts in India now have something to really look forward to – the world's most premium high-performance superbikes from the legendary Italian company "MV Agusta" are finally headed this way. Pune's well-known automobile major, Kinetic Group has signed a partnership with the Italian marque for bringing MV Agusta superbikes to India.
Ajinkya Firodia, Managing Director, Kinetic World, said "We are really excited to be bringing these extraordinary machines to India, for riders who demand the utmost performance from their bikes. MV Agusta sportsbikes and superbikes are packed with high-end technology and race-derived electronics, which come together to offer an unbeatable blend of power, performance and handling. The styling and the sheer riding dynamics of these machines underline MV Agusta's tagline – this indeed, is 'Motorcycling Art' as never seen before in our country."
Kinetic will set up a network of world-class showrooms in India's top cities to retail MV Agusta motorcycles and to provide after-sales service. The current MV Agusta portfolio consists of a range of exotic high-performance machines such as the Brutale, Rivale, Turismo Veloce, F3 and the range-topping F4.
Kinetic can launch any or all of these motocycles in India over the next 2-3 years, with the first launch slated for November 2015. A team of engineering experts is already working on homologation and other formalities, while the dealership network is being set up across India. The bikes will be brought in as CBUs and SKDs, and prices are likely to range from INR 12-33 lakh.
About MV Agusta:
Based in Varese, Italy, MV Agusta was founded in 1945 and today MVA machines are considered the holy-grail of high-performance motorcycling. With groundbreaking bikes like the F4, which was designed by the legendary Massimo Tamburini, and the Brutale range of naked sportsbikes, MV Agusta sets the standards in the world of high-performance superbikes. The Italian company has won multiple titles in 500cc and 350cc roadracing world championships, and has also won many races at the Isle of Man TT, the world's toughest roadracing circuit.
MV Agusta has a strategic tie up with Mercedes–AMG GmbH for co-marketing of their products.  The two brands, which are icons of speed, sportiness and high performance, both on two and four wheels, will work together closely for marketing and branding of their products. Mercedes–AMG has a 25% stake in MV Agusta.
About Kinetic World Pvt. Ltd.:
Kinetic World Pvt. Ltd. is a part of the Kinetic Group of companies, a pioneering automotive group in India. Kinetic has been in the automotive business since 1972 and is widely known for its innovative products. Kinetic has always been known for introducing advanced technologies in India, and has extensive experience in retail as well as after-sales service for two-wheelers.