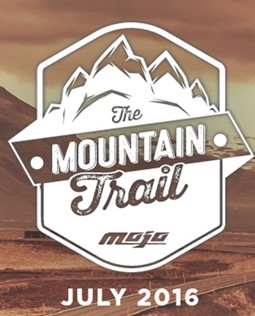 India's leading youth icon and biking aficionado, Rannvijay Singh will take part in the first ever Mahindra Mojo Mountain Trail. Spread over 15 days, this motorcycle ride, organized by Mahindra Two Wheelers, will commence in New Delhi on July 24, 2016 and conclude at Chandigarh on August 7, 2016. Rannvijay will be joining the Chandigarh-Leh leg between July 25 and 29, 2016.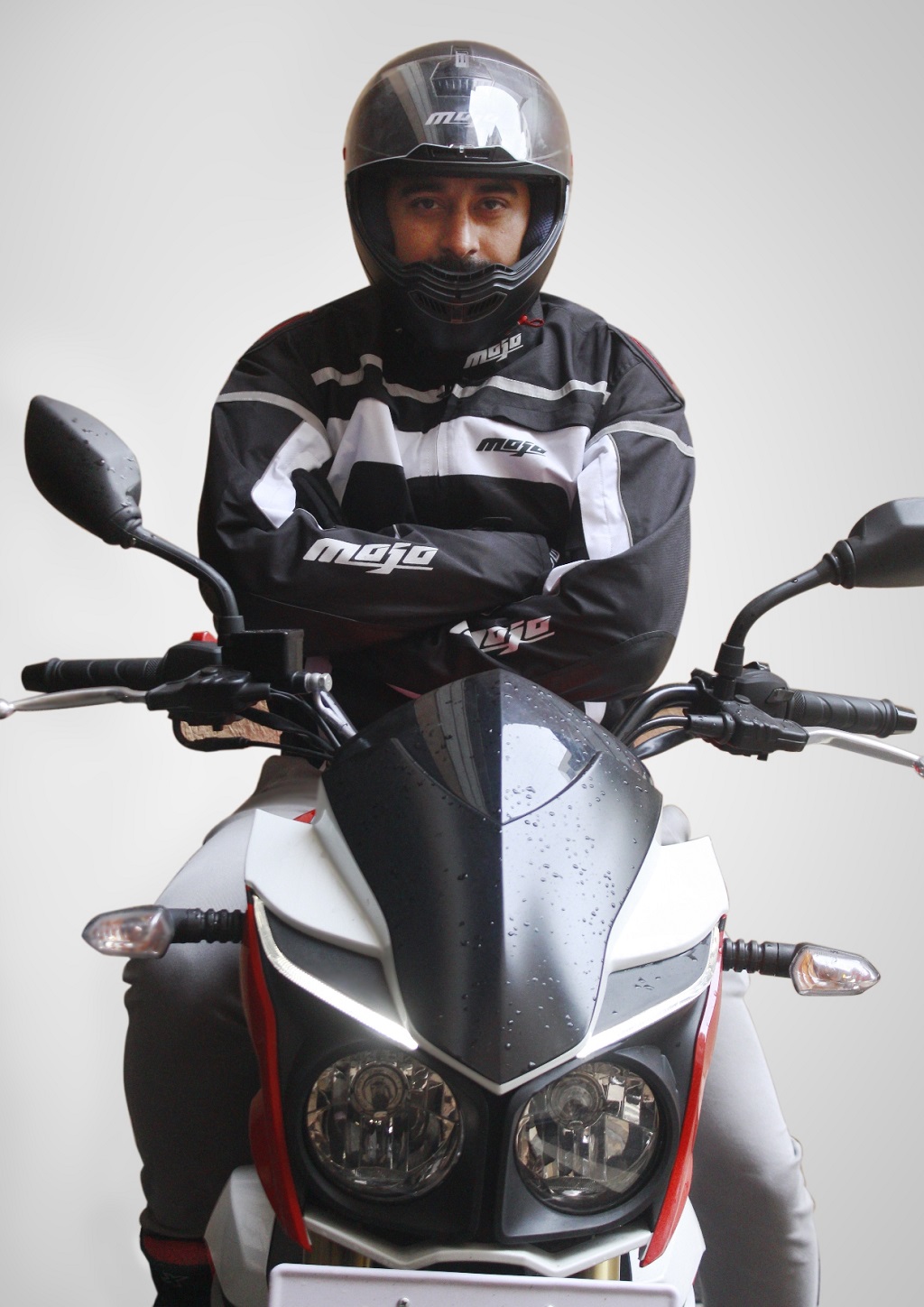 Rannvijay will ride with the Mojo Tribe on the mountain trail from Chandigarh to Leh across one of India's most popular and treacherous routes covering four passes, crossing water streams, visiting monasteries, and camping out. He will participate with the Tribe in trail activities like bonfires and barbeques and live the Mojo Life. As a part of this trail, he will also interact with Mojo Tribesmen who are from all across the country and share his vast riding experiences. Rannvijay is known for being part of and hosting India's first youth icon show, Roadies. The entire series is produced and digitally powered by India's premiere digital content and creators' network, One Digital Entertainment.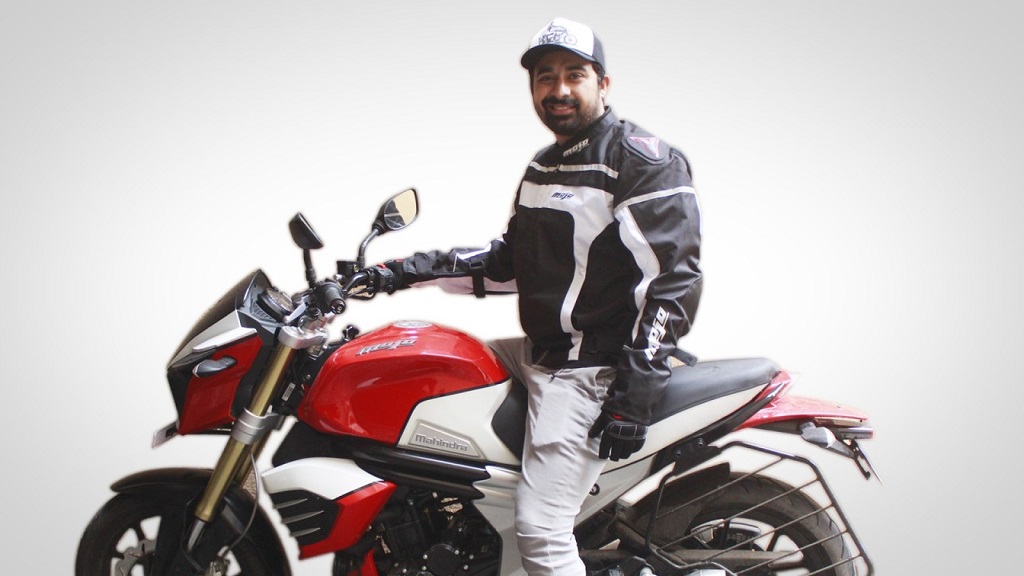 Delighted on his association with the Mojo Mountain Trail, Rannvijay Singh said, "Years ago I took part in Roadies just to lay my hands on the bike that was the winning prize. I am extremely thrilled to once again revisit those days by being part of a ride as historic as the Mountain Trail and what better companion than the Mahindra Mojo! I have ridden the motorbike and am quite impressed by its performance and ride quality. The Mojo is one of the most exciting bikes around and I'm looking forward to engaging with the Tribe and consequently spreading the message of brotherhood."
Speaking about this association, Naveen Malhotra, Senior General Manager – Marketing and Product Planning, Mahindra Two Wheelers said, "The Mahindra Mojo stands for the joy of Riding and Brotherhood. There is nothing better to exemplify these qualities than our forthcoming Mountain Trail where owners and biking enthusiasts will get to experience the true capability of the bike through the rugged terrains of Leh while building bonds of friendship with their fellow riders. We couldn't have asked for a better icon than Rannvijay who is joining us on this Trail. Rannvijay is not just a youth icon but an avid biker as well. And he is going to be riding the Mojo! We are looking forward to him sharing his experiences as a biker with our Tribe while he interacts and stays with them. I am confident that Rannvijay's presence on this epic trail will make it an unforgettable memory for all of us!"
The MOJO comes equipped with a state-of-the-art engine with DOHC (Double Over Head Camshaft), low friction piston and rings, advanced EFI (Electronic Fuel Ignition), iridium spark plug, resonator fitted intake system and twin exhausts. MOJO uses a twin tube frame with high torsional rigidity, inverted front fork with rigid triple clamp mounting and high pressure gas charged offset rear mono-shox with separator floating piston, largest 320mm radially mounted front disc brakes and Pirelli Diablo Rosso II tyres. These features are enhanced with a 21 litre fuel tank, the largest in its class, to ensure it can cover longer distances on road effortlessly.
Video Link:  https://m.youtube.com/watch?v=rxp15d6bmXk&feature=share
About Mahindra Mojo Mountain Trail
On their first 'Mountain Trail', the participants will journey over 2,700 kilometers traversing diverse terrain ranging from the gentle Gangetic plains to the picturesque valleys of Ladakh. Over the course of 15 days, riders will make their way through varied landscapes and ride to scenic locations like Sarchu, Leh, Nubra Valley, Pangong and Kargil, where they will pay homage to the martyrs of the Kargil War.
Owners of the MOJO can register for the 'Mountain Trail' by visiting the Mahindra MOJO website. Mahindra Two Wheelers also provides biking enthusiasts who want to experience the touring capabilities of the MOJO with the chance to participate in this trail.
The first 'Mountain Trail' will culminate with the 'Mojo Tribe' riding from Dharamshala to Chandigarh, taking with them some cherished memories and a certificate of completion!
About the MOJO Tribe
MOJO Tribe, a club meant exclusively for owners of MOJO motorcycle, aims to bring together a group of biker enthusiasts who navigate every turn to welcome the magic of possibility, the lure of freedom, the excitement of adventure, and the power of untold tales.
Mahindra Two Wheelers has also announced a new season of the Trails of MOJO Tribe 2016 – 17, which celebrates the spirit of riding through 4 thrilling trails, each promising a different terrain and experiences of lifetime. One could enjoy conquering new peaks on the Mountain Trail, chasing the winds on the Coastal Trail, exploring nature on the Jungle Trail or pushing oneself to the extreme on the Desert Trail. All these trails culminate into the MOJO Rising Trail, an annual get together of MOJO owners at Nagpur, to share countless moments of exhilaration with fellow riders and of course, your MOJO!
MOJO was one of the most well received motorcycles of 2015 – 2016 with critics and audiences conferring it 8 awards.
The awards won by Mahindra MOJO include:
"Readers Choice Bike of the Year" at the Zigwheels Awards 2015
"Motorcycle of the Year" at the Motorbeam Readers' Choice Awards 2016
"Bike of the Year: Jury Award" at the BikeDekho.com Awards 2016
"Surprise package of the Year" at the 8th BBC Top Gear Magazine Awards 2015
"Tourer Bike of the Year" at the Gaadiwaadi Readers' Choice Awards 2016
"Mid Segment Sports Bike of Year" at the Flywheel Auto Awards 2016
"Value for Money Bike of the Year" at the Bike India Awards 2016
"India Design Mark (IMARK)" award by the India Design Council in recognition of good design & product excellence in 2016
About Mahindra
The Mahindra Group focuses on enabling people to rise through solutions that power mobility, drive rural prosperity, enhance urban lifestyles and increase business efficiency.
A USD 17.8 billion multinational group based in Mumbai, India, Mahindra provides employment opportunities to over 200,000 people in over 100 countries. Mahindra operates in the key industries that drive economic growth, enjoying a leadership position in tractors, utility vehicles, information technology, financial services  and vacation ownership. In addition, Mahindra enjoys a strong presence in the agribusiness, aerospace, components, consulting services, defence, energy, industrial equipment, logistics, real estate, retail, steel,commercial vehicles and two wheeler industries.
In 2015, Mahindra & Mahindra was recognized as the Best Company for CSR in India in a study by the Economic Times. In 2014, Mahindra featured on the Forbes Global 2000, a comprehensive listing of the world's largest, most powerful public companies, as measured by revenue, profit, assets and market value. The Mahindra Group also received the Financial Times 'Boldness in Business' Award in the 'Emerging Markets' category in 2013.