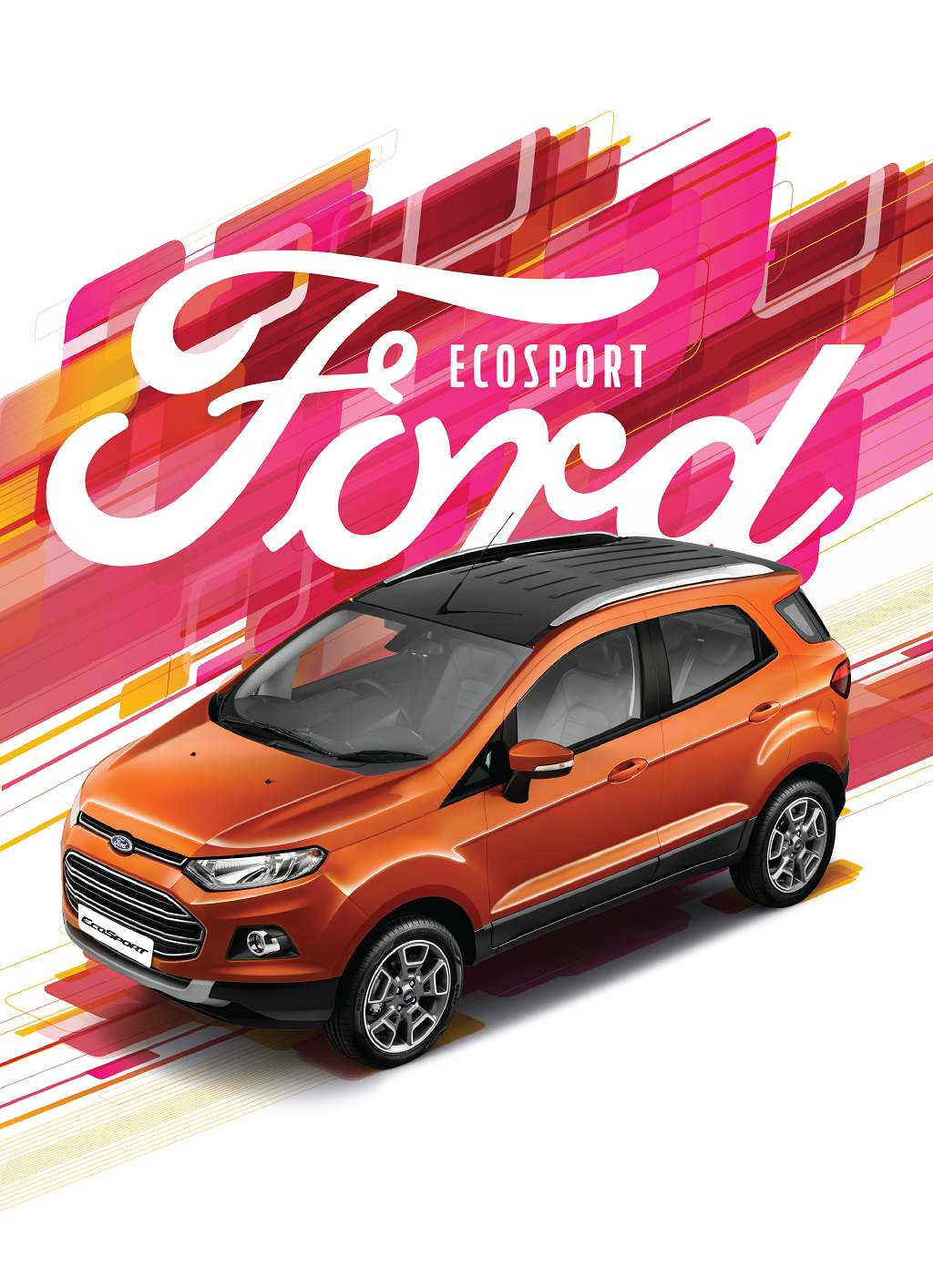 Ford EcoSport Platinum Edition features a smart 8-inch touchscreen infotainment system with satellite navigation and rear view camera
Exteriors of Ford EcoSport get an impressive dual tone look featuring a black roof; 17-inch wheels, wider tyres with all-new alloys, rear & front bumper appliques
Further enhancement of customer convenience and EcoSport's fun to drive credentials with the addition of cruise control
NEW DELHI, India, January 19, 2017 – Ford India today introduced a technology & feature rich 'Platinum Edition' of its capable compact SUV Ford EcoSport, further enhancing its imposing stance and driving dynamics.
Boasting sharper technology and attractive exterior changes, Ford EcoSport Platinum Edition was unveiled for the first time to at the Autocar Performance show in Mumbai. It has been priced at INR10.39 lakh (Ex-Showroom, Delhi) for petrol variant while INR10.69 lakh (Ex-Showroom, Delhi) for the diesel engine powered variant. The new Platinum Edition will be sold with a choice of two powertrains — Ford's trusted 1.5L TDCi diesel engine as well as a globally-acclaimed 1.0l EcoBoost petrol engine.
"We are ushering in the New Year with a great product to delight all compact SUV lovers," said Anurag Mehrotra, executive director Marketing, Sales & Service at Ford India. "The Platinum Edition is in keeping with our commitment to introduce products that Indian customers want and value. It introduces several upgrades that accentuate EcoSport's bold design, enhance customer convenience and improve the driving dynamics of our compact SUV."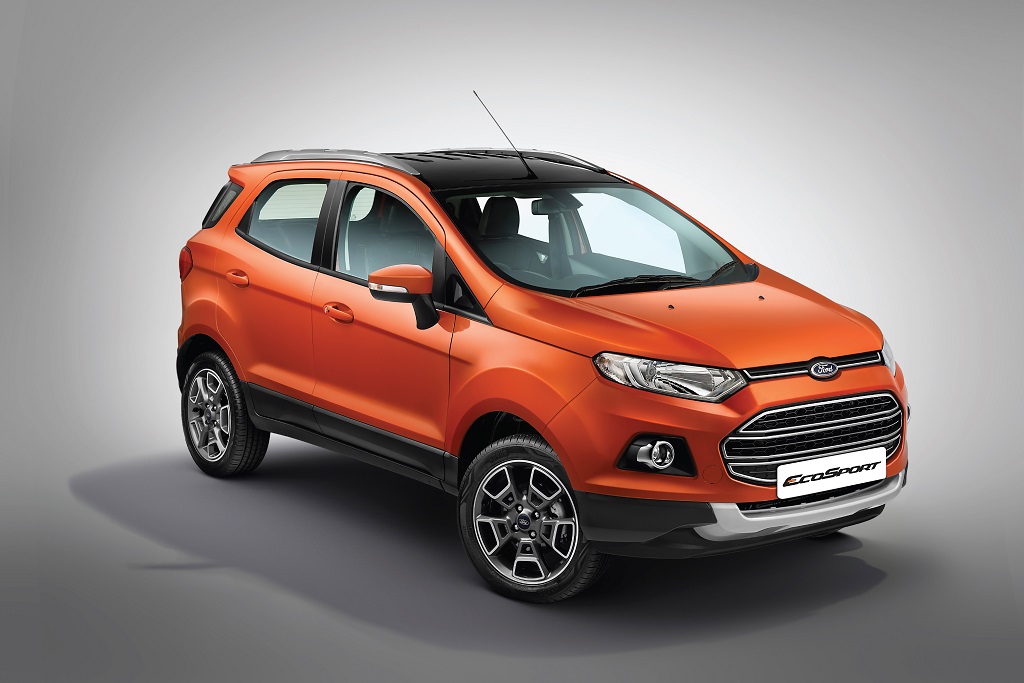 A Head Turner
Ford EcoSport Platinum Edition introduces aggressive and sophisticated dual tone exterior design, featuring an impressive black roof, bigger 17-inch wheels, wider tyres with brand new alloys as well new rear and front bumper appliques.
Always the Smart Choice
Step inside and the EcoSport Platinum Edition welcomes you with a fresh and appealing 8-inch touchscreen infotainment system that allows users to control several features, including music and video playback. The new infotainment system features Satellite Navigation system as well as a rear view camera to improve customer convenience.
Enhanced Comfort & Convenience
The smarter, sharper Platinum Edition introduces Cruise Control that boosts EcoSport's well-established fun-to-drive credentials. The feature allows drivers to set a fixed speed at which the vehicle automatically cruises without the need to keep the accelerator pressed during long drives and further enhances customer convenience.
A complete package
Packed with outstanding power and unmatched quality, Ford EcoSport Platinum Edition sets new benchmarks in the compact SUV segment with its premium styling and several best-in-segment features such as:
Six airbags for an enhanced level of protection for the driver and as well passengers
Unmatched peak power of 100 PS (73.8 kW) & outstanding fuel economy of 22.27 km/l with 1.5L TDCi diesel engine
Greater choice with Ford's globally renowned 1.0l EcoBoost petrol engine that delivers 125 PS of power and fuel efficiency of 18.88 km/l
Brand new 8-inch touchscreen infotainment system with satellite navigation and rear view camera as well as video and music playback capabilities
India's most awarded vehicle Ford EcoSport topped global automotive research firm J.D. Power's Initial Quality Study in the SUV category for two consecutive years.