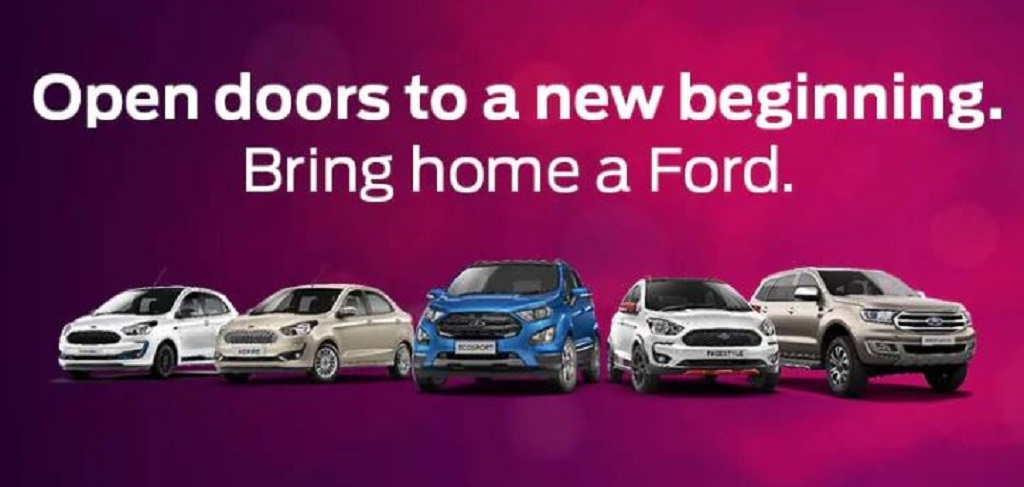 New Delhi, India, August 26, 2020: After tugging your heartstrings with गलियां Galiyan, आसमान Aasmaan and रास्ते Raastey, Ford India's latest creative work as part of its Discover More social series featuring original poems, takes you on a journey of hope & celebrates the indomitable human spirit of learning amidst adversity.
The fourth original poem titled ज़िन्दगी Zindagi stitches together priceless ephemeral moments that touched many during the period of extended lockdown caused by the Covid19 pandemic.
From rediscovering family bonds to growing close to nature, the poem conveys how Life – the greatest teacher of them all – left us with great learning and memories to cherish.
जिन लम्हों को थे, कब से यूँ ही भूल गए
उन्हें फिर से बस, यूं ही हमें याद कराती रही
कभी सोच में, तो कभी ख्वाबों में
और कभी उस चाँद, में यूँ ही नज़र आती रही
The poignant poem weaved in verse by Ford's Director of Communication Kapil Sharma, is a celebration of collective human endeavour in the face of a challenge which shone through with many going further to help others.
Featuring Ford Freestyle, the latest creative piece is shot around the lush green Himalayan foothills around Dehradun by Word of Mouth Media, with an equally impactful recitation by well-known poet and artist Vineet Pancchi.
The campaign comprising of five films plans to have a follow-up schedule featuring crowd-sourced original thoughtful verse on self-discoveries from the audience and fans.
"Despite being parked for safety, all of us discovered about ourselves, our relations and life in general. With the latest poem Zindagi we want people to celebrate these discoveries," said Kapil Sharma, Director, Communications, Ford India.
About Ford in India
Established in 1995, Ford in India manufactures and exports automobiles and engines made at its integrated manufacturing facility in Chennai, Tamil Nadu and Sanand, Gujarat. Ford's current range of award-winning products in India includes the Ford EcoSport, Ford Freestyle, Ford Figo, Ford Aspire, Ford Endeavour and Ford Mustang. Ford Operations in India also include Global Business Services, with offices in Chennai, New Delhi, and Coimbatore. Registered as Ford Motor Pvt. Ltd. (FMPL) as a legal entity, Global Business Services provides innovative solutions to nearly every Ford locations around the world — in areas of Information Technology, Product Engineering, Finance and Accounting, Automotive Financing, Material, Planning & Logistics, Marketing Sales and Service, Analytics, and Purchasing. Ford currently employs more than 14,000 hard-working, dedicated men and women across its operations in India. For more information, visit www.india.ford.com