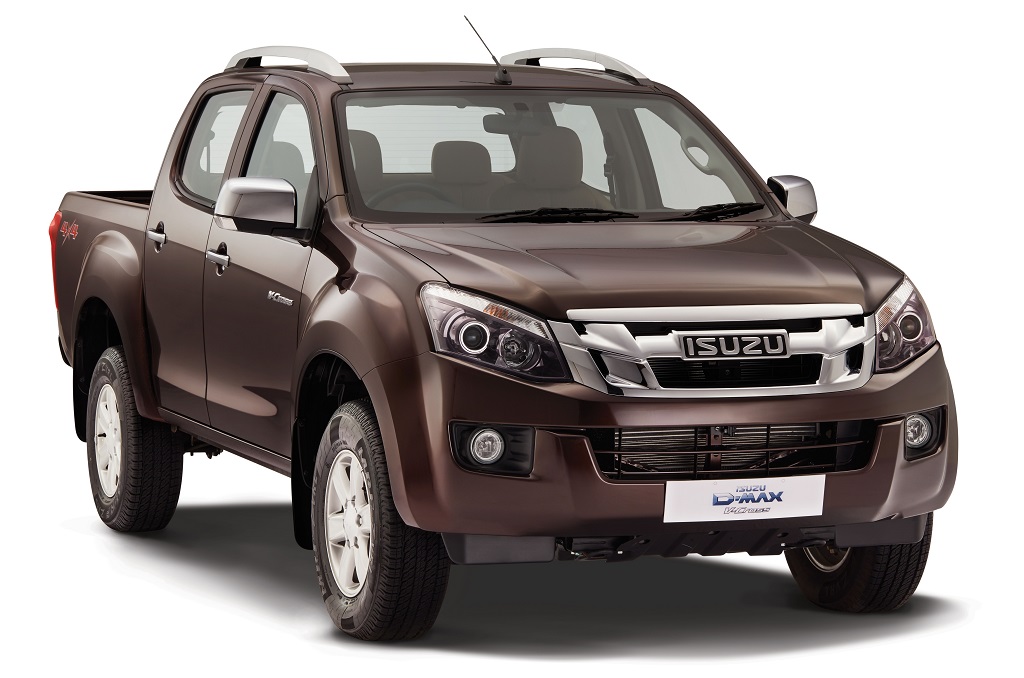 Adventure Seekers will get to experience the ISUZU D-MAX V-Cross at a specially designed 4×4 track
The all-new ISUZU D-MAX V-Cross is ready to enthuse the adventure seekers at the India 4X4 Week 2016 to be held in Goa, between July 22 and 24, 2016. Isuzu Motors India will display and offer a driving experience at a specially designed track that would exhibit and highlight the capabilities of the first Adventure Utility Vehicle in India. The V-Cross was introduced at the Auto Expo 2016, and has been gaining popularity amongst vehicle enthusiasts and adventure seekers in the country.
Organized by Delhi-based Cougar Motorsport Pvt. Ltd., the inaugural edition of India 4×4 Week will be held in Goa from 22nd July to 24th July 2016 as the country's largest convention focusing exclusively on vehicles with 4 wheel drive (WD) capabilities, their manufacturers, owners and everyone sharing an interest in the same. The event is being organized in collaboration with some of India's most prominent 4X4 clubs and institutions and will host a range of activities including displays from leading 4X4 vehicle manufacturers, off-road equipment manufacturers and distributors. Other major event highlights include test tracks, contests, off-road tracks and trails, night camping as well as knowledge, training & certification sessions. Moreover, the 12 Prologue Special Stages of the Force Gurkha RFC India 2016,India's first international and toughest off-road motorsport event, will be held as part of India 4X4 Week 2016. The evening sessions will have live performances by leading musicians including A26 from Goa, Motherjane from Kochi and Vinayak Gupta's Khayal featuring KamakshiKhanna from Delhi.
With hundreds of off-roaders from across the country expected to converge in Goa for the event, India 4X4 Week 2016 is the perfect platform for ISUZU to showcase the V-Cross, a new generation vehicle that is ideal for adventure seekers.
ISUZU has a legacy of a 100 years, and is globally renowned for building tank-like tough, durable and reliable vehicles that can stand up to the most challenging  terrain. ISUZU vehicles have consistently performed in some of the toughest rally raids and off-road challenges across the world, including the DAKAR Rally Raid, the Australasian Safari, Pharaohs Rally, British Cross Country Championship (BCCC) and China Silk Road Rally to name a few. Isuzu Motors India started its operations in India in 2012, and over the last four years has studied the Indian customers' requirements, while establishing its sales & service network along with the set-up of its local manufacturing operations. The state of the art manufacturing plant of Isuzu Motors India was inaugurated in April 2016 which will build the new generation of D-MAX pickups and the V-Cross Adventure Utility Vehicle.
Speaking about ISUZU's participation at the India 4X4 Week 2016, Capt. Shankar Srinivas, Senior. General Manager, Communications, PR & External Affairs, Isuzu Motors India said, "We are excited to be a part of the 1st edition of the India 4X4 week, where we are showcasing the newly introduced ISUZU D-MAX V-Cross, India's first Adventure Utility Vehicle. ISUZU has a strong legacy of making tough, durable and rugged vehicles that can perform in the most demanding terrains. This has been proven time and again with our successes in rally raids and off-road challenges across the world. The visitors at the India 4×4 week will get to experience the V-Cross first hand, and we are sure, in time, this vehicle will start a new trend in the adventure space in India."
ISUZU D-MAX V-Cross is a tough and durable Adventure Utility Vehicle, with aggressive styling and a highly capable shift-on-the-fly 4WD; the V-Cross also  carries aload of safety and contemporary features that offer customers a premium driving experience. Apart from the off-roading enthusiasts, the V-Cross is also a good match for those personal vehicle buyers who want to showcase their individuality in urban settings and stand out from the current crowd of SUV owners in the market.
As per Cougar Motorsport's Founder & Director Mr. Ashish Gupta, "This is the first time that over 14 of India's most prominent 4X4 clubs and institutions have collaborated with a national level convention with an aim of bringing together the entire 4X4 community of India. Therefore, India 4X4 is the perfect avenue for a company that is functioning in this space to connect with its target audience. I am happy that ISUZU has decided to come forward not only as an exhibitor but as a partner by sponsoring some of the interesting sessions. I am sure that the visitors are going to have a superb experience while test-driving the V-Cross on the tracks designed to showcase all the major highlights of this amazing vehicle."