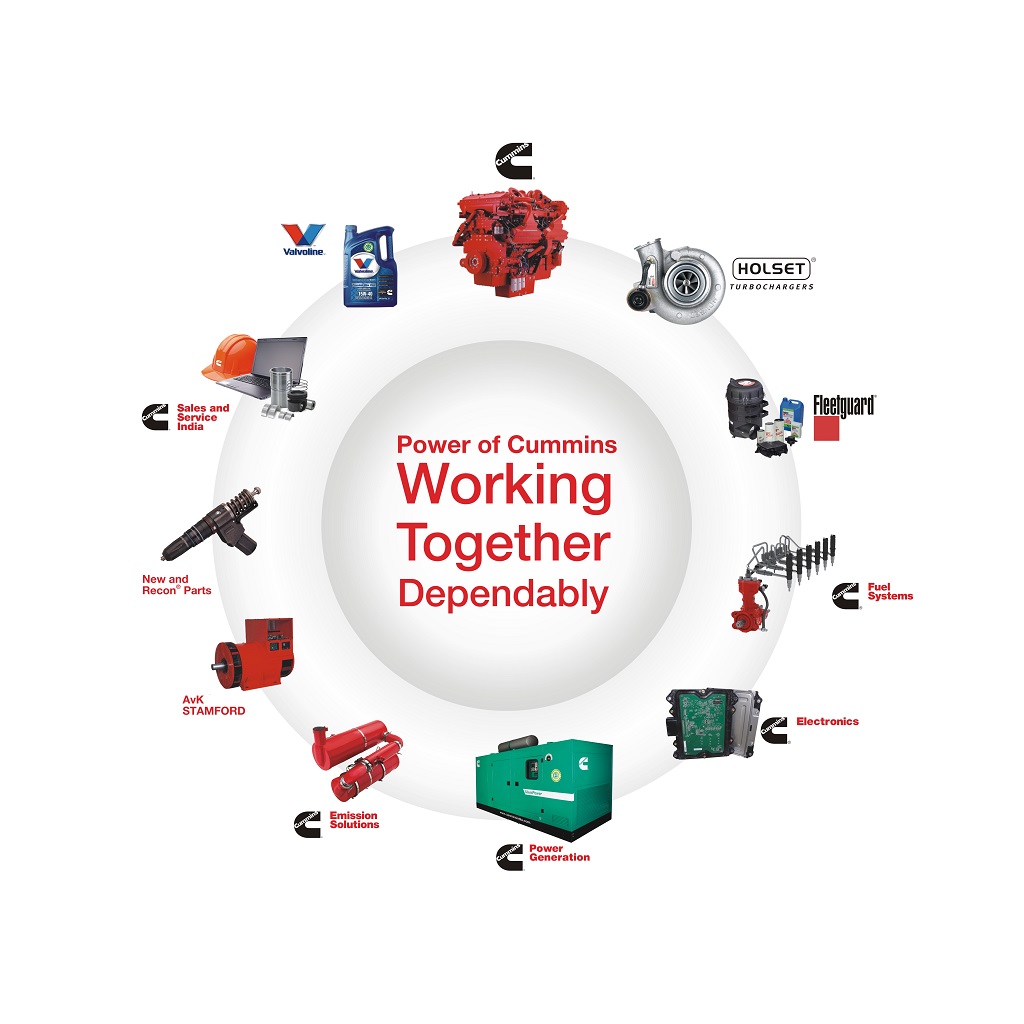 17, Jan 2018, Pune: Cummins India is all focused to offering complete powertrain solutions for the Indian automobile industry. At the 14th Auto Expo – The Motor Show 2018′, the company will be demonstrating its transition from supplying engines to complete powertrain solutions.
Besides offering complete powertrain solutions, the company also plans to showcase energy diversity in terms of electrification of the commercial vehicle, components and different fuel system readiness thus showcasing their adaptability of different fuel options that the future has to offer.
'BSVI' has been the favorite buzzword as far as automotive industry in India is concerned. The all-new BSVI compliant engines are also slotted for display at the Cummins booth.
For more than five decades, Cummins India has earned a repute of bringing diversified, dependable technology solutions to its customers at the right time to power their success. Deep understanding of the industry coupled with an extensive pan India service network has enabled Cummins to maximize the success and economic value for its customers.
Commenting on the company's participation @ 14th Auto Expo, 2018, Cummins India, said, "We have been one of the formidable players in the commercial vehicle engine space. We hope to leverage the scale of the Auto Expo to position Cummins as the credible leader in bringing the right technology solutions at the right time to our markets and customers."
 About Cummins Group in India Cummins in India, a power leader, is a group of complementary business units that design, manufacture, distribute and service engines and related technologies, including fuel systems, air handling, filtration, emission solutions and electrical power generation systems. Its technology and pioneering initiatives are bringing innovative solutions and dependable services at the best possible value to users across the country. Its high performance outlook is based on customer focus, integrity and capability of its people. Part of the US $19.2 billion Cummins Inc., Cummins in India is a Group of seven legal entities across 200 locations in the country with a combined turnover of Rs. 10,880 crores in 2016 and employing more than 10,000 individuals. Collectively, the Group operates 21 manufacturing facilities across India.