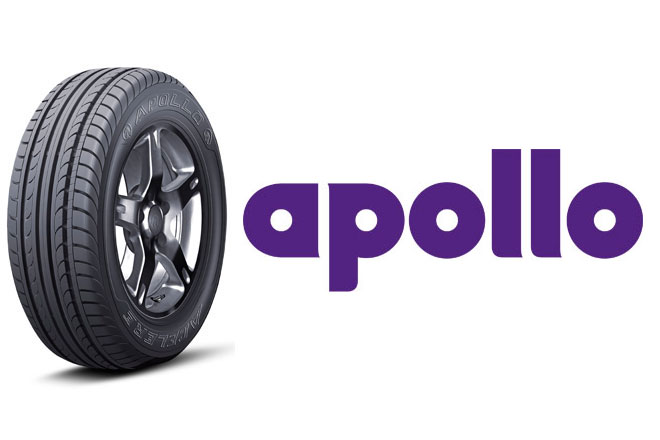 Padma Bhushan Vinod Rai & Francesco Gori appointed to company's Board of Directors
The Board of Directors of Apollo Tyres Ltd today approved the company's unaudited results for the 3rd quarter of the financial year 2015-16.
Apollo Tyres Ltd's consolidated revenue for the nine months (April to December) of FY16 closed at Rs 8742 crores. Net Sales for the 3rd Quarter (October to December) closed at Rs 2929 crores. Commenting on the company's performance in the 3rd quarter, Onkar S Kanwar, Chairman, Apollo Tyres Ltd said, "Despite our volumes going up, especially in India, we have reported flat revenues, as we have passed on the benefit of cooling raw material prices to our customers. This, in addition to the increasing import of cheap tyres into the country, has impacted our revenues."
The Board of Directors, in its meeting held today, also approved the appointment of Padma Bhushan Shri Vinod Rai, former Comptroller and Auditor General of India, as Additional Director (Independent), and Francesco Gori, ex-CEO of Pirelli Tyres and Advisor for Strategy, Apollo Tyres Ltd, as Additional Director (Non-Independent).
Commenting on the appointments, Onkar S Kanwar, Chairman, Apollo Tyres Ltd said, "It is our privilege and honour to have Shri Vinod Rai and Francesco Gori as our Board Members. Their vast experience would further strengthen our Board, and add value to our strategic decision making process."
Vinod Rai, the former Comptroller and Auditor General of India, holds a Masters Degree in Economics from the University of Delhi, and Masters in Public Administration from Harvard University. He is a 1972 batch Kerala cadre officer of Indian Administrative Service (IAS). Prior to his appointment as Financial Services Secretary, Mr Rai was an Additional Secretary in the Banking Division of the Finance Ministry, Govt of India.
Francesco Gori has a degree in Economics from Universita degli Studi in Florence, Italy and has an experience of over 33 years with Pirelli Tyre S.p.A Group in the field of product development, sales & marketing, product management etc. His last appointment was as the CEO of Pirelli Tyre, a position that he held from 2006 till he left the company in 2012. In October 2015, Gori joined Apollo Tyres as an Advisor for Strategy, and is also a Member of the company's Management Board.
Quarter 3 Consolidated Performance Highlights FY2015-16 (October – December) vs Quarter 3 FY2014-15  Net sales closed at Rs 29.29 billion (Rs 2929 crores), as against 30.37 billion (Rs 3037 crores)  EBITDA stood at Rs 5.12 billion (Rs 512 crores), in comparison to Rs 5.02 billion (Rs 502 crores)  Net profit was up 51% at Rs 2.79 billion (Rs 279 crores), as compared to Rs 1.84 billion (Rs 184 crores)
9 months Consolidated Performance Highlights FY2015-16 (April – December) vs FY 2014-15 (April – December)  Net sales closed at Rs 87.42 billion (Rs 8742 crores), in comparison to Rs 95.92 billion (Rs 9592 crores)  EBITDA was up 5% at Rs 15.41 billion (Rs 1541 crores), as against Rs 14.72 billion (Rs 1472 crores)  Net profit was up 27% to close at Rs 8.48 billion (Rs 848 crores) as compared to Rs 6.7 billion (Rs 670 crores)
Cross Currency Reference Chart for Key Financials:
FY 2015-16

Q3

9M (Apr–Dec)

Q3

9M (Apr–Dec)

Q3

9M (Apr–Dec)

Net Sales

Operating Profit

Net Profit
Link to entire report: