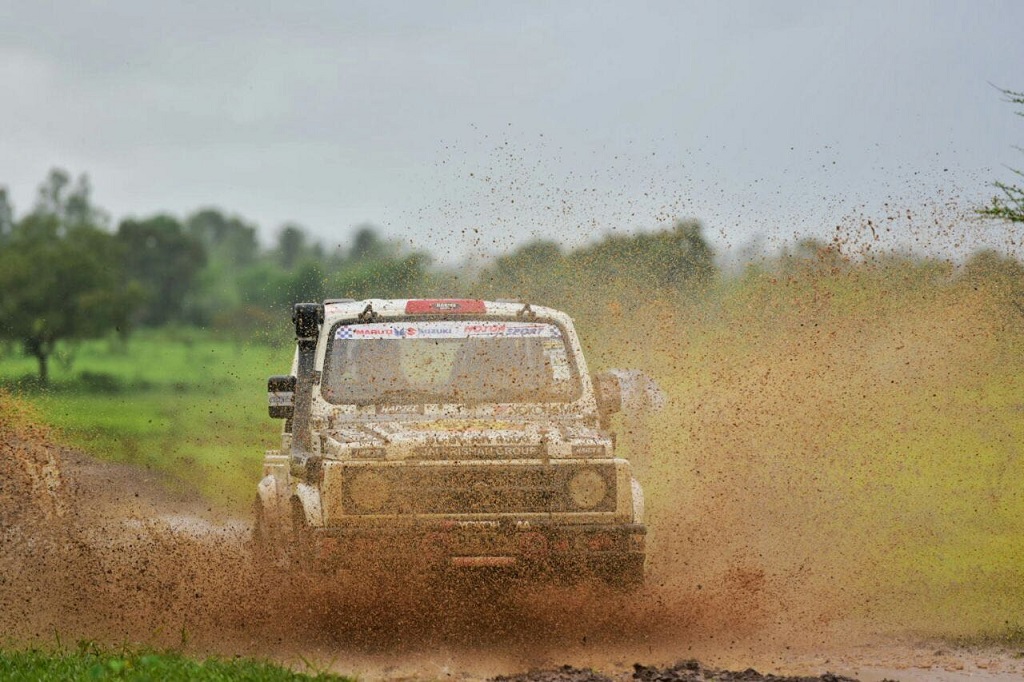 Kolhapur, July 20, 2017: Taking the popular rally of South India beyond its boundaries, 2017 Maruti Suzuki Dakshin Dare for the first time in its history has set its foot step in Maharashtra. Battling the heavy downpour witnessed in Kuduremani, the rallyists concluded Day 4 in Kolhapur with the second Super Special Stage set in the city limits.
The top positions across Ultimate cars and Ultimate bikes remained unchanged with participants giving their best shot to maintain their rankings after covering 329 kms in leg 4.
Team Maruti Suzuki's Suresh Rana and co-driver Ashwin Naik continue their lead in their Grand Vitara completing the distance in 07:21:13. Samrat Yadav and co-driver S N Nizami in their Maruti Gypsy covered the distance in 07:21:51 coming a close second. Sandeep Sharma with co-driver Karan Arya in their Maruti Gypsy covered the distance in 07:37:27 closing third in the Ultimate cars category.
In the Ultimate bikes category, T Nataraj continues to lead covering the required distance in 04:49:25. Abdul Wahid and Sanjay Kumar have maintained the second and third spots covering the distance in 04:51:58 and 04:58:56 respectively.
Speaking about maintaining the lead in the unpredictable weather, T Nataraj said, "The cloudy weather turned into a heavy downpour in no time. It is more challenging for two-wheelers particularly since maintaining the balance is a task in slushes and clogged water. The test tracks were equally challenging as the entire stretch was completely slushy but what kept us going was the enthusiasm of the local spectators who were thrilled to experience motorsports in their city premise. One leg away, and the excitement knows no bound."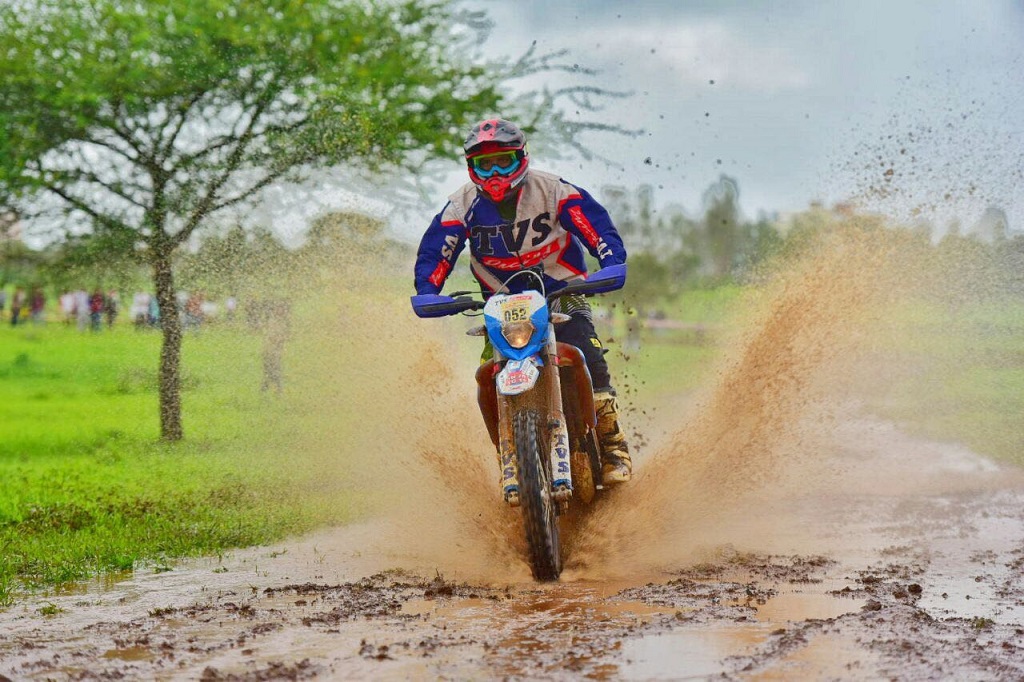 In its last leg, the rally will move to Pune clocking a total distance of over 2000 kms.
About Maruti Suzuki and Motorsport:
Maruti Suzuki has been actively promoting motorsports in the country for over 15 years now. To popularize action sport, the Maruti Suzuki motorsport calendar is packed with exciting motoring events. Be it for a motorsport enthusiast, an amateur or a professional, there are events that offer the thrill and joy of motorsport to one and all. The annual calendar of events includes Autocross championship, cross country rallies including Maruti Suzuki Raid-De-Himalaya, Maruti Suzuki Desert Storm and Maruti Suzuki Dakshin Dare and Maruti Suzuki FMSCI National Super League TSD Rally Championship. These events provide rallying thrills as well as pro