Fashion Design Council of India (FDCI), India's apex industry body for fashion, has announced its partnership with NEXA, Maruti Suzuki's pioneer initiative for "premium experience". NEXA marks the first initiative by an automobile company to go beyond selling cars and create a new format of retail experience for the customer.
FDCI's designers Ashish N Soni and Rajesh Pratap Singh are differentiators in the gregarious world of fashion. Together at the NEXA Menswear show, the two maestros will take NEXA's association with Amazon India Fashion Week 2017, a magnificent step further by setting aspirational trends for the fashion world.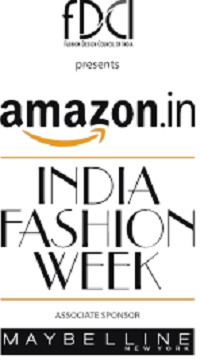 Mr. R.S. Kalsi Executive Director, Marketing & Sales Maruti Suzuki commented, "We are delighted to associate with Amazon India Fashion Week 2016. NEXA is established around the new age Indian consumer who values innovative technology, pampering, services and a global approach in their everyday life. At NEXA we cater beyond the customer's car purchase experience and believe in being a part of their lifestyle thereby providing them with new experiences throughout their journey with us. Our customer is well educated, informed, lives an exclusive lifestyle and is attracted towards high end fashion. Amazon India Fashion week 2016 bring new trends and style for the discerning new age customers just like NEXA which is at the forefront of bringing innovation on delivering new experiences to our customers."
Speaking on the partnership, Sunil Sethi, President FDCI, said, "We are pleased with this association, and NEXA's philosophy of working up the delight element for their audience. Ashish N Soni and Rajesh Pratap Singh, two names that have defined drifts in fashion will be showcasing a power packed collection inspired from the NEXA's color palette which is uniquely minimalistic with defining hues of black, white and chrome."
ABOUT FDCI
A non-profit organization, the Fashion Design Council of India (FDCI), is the apex body of fashion design in India, represented by over 350 members. Founded on the premise of promoting, nurturing, and representing the best of fashion and design talent in the
country; its prime objective is to propagate the business of fashion. FDCI stays true to its commitment to promote the 'Make in India' label as handlooms take center stage, in a country, who's heritage is soaked in the flavors of indigenous crafts. Website: www.fdci.org
ABOUT MARUTI SUZUKI
Maruti Suzuki India Limited (MSIL), leader in the Indian automobile industry, had launched NEXA, its new premium sales channel in July 2015. NEXA marks the first initiative by an automobile company to go beyond selling cars and create a new format of retail experience for the customer. Maruti Suzuki has consistently led the industry in terms of reach, depth and quality of sales and service network. The high level of customer satisfaction at the network has contributed to the Company achieving a market share of over 45%. Over the years, Maruti Suzuki has relied on customer feedback to introduce new products and create new categories. It was also the first to offer a bouquet of "solutions" to customers (insurance, finance, trade-in of pre-owned cars) at its dealerships. The next step is taking the lead in offering customers "experience", through NEXA.
ABOUT NEXA
NEXA is Maruti Suzuki's pioneering initiative to create a new format of premium automotive retail. Relationship Managers have been recruited and trained. Many of them are being hired from sectors like aviation, hospitality, and financial services, expanding the talent pool of the automobile sector, another industry first.