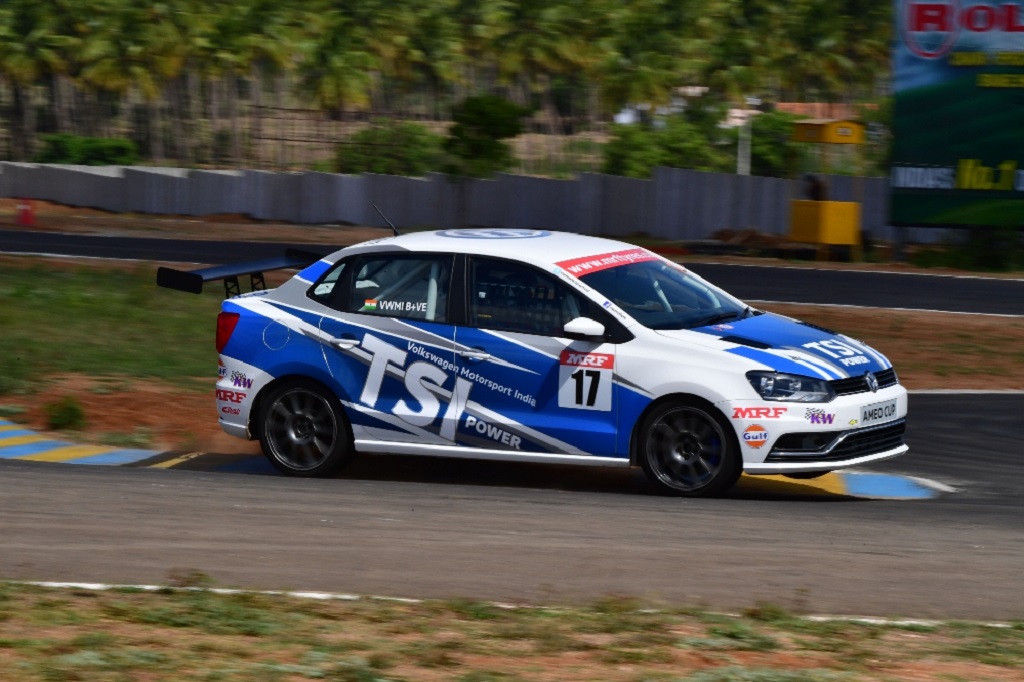 20 aspiring racers finalised for Ameo Cup 2017:
Battle for top honours in the 2017 season to commence from this month
10 fresh racing drivers selected for Ameo Cup 2017 out of the 620 registrations received by Volkswagen Motorsport India
These drivers will be joined by eight previous Volkswagen Motorsport India drivers as well as two international contestants from Bangladesh
Racing season to commence later this month after pre-season testing and fitness camp
Pune, July 07, 2017: Volkswagen Motorsport India is all set to excite its fans with racing action later this month with its one make series – Ameo Cup 2017. As a part of its commitment to motorsport in India and to nurture young racing talent, the one make series gives an opportunity to amateur racers through its selection process. The driver selection process for its upcoming season of Ameo Cup concluded earlier this year and 10 young racers have been chosen to race in this premium one-make touring car series.
Receiving an overwhelming response, the selection process had gathered over 620 entries from across the country and through various stages shortlisted over 15 racers. After being judged on various criteria such as fitness, driving skills, grasping & learning ability and discipline, final 10 were selected for the 2017 season. Karminder Pal Singh was awarded a wild card entry for his flawless driving in a special race weekend in the outgoing Vento Cup race cars held earlier this year at Buddh International Circuit.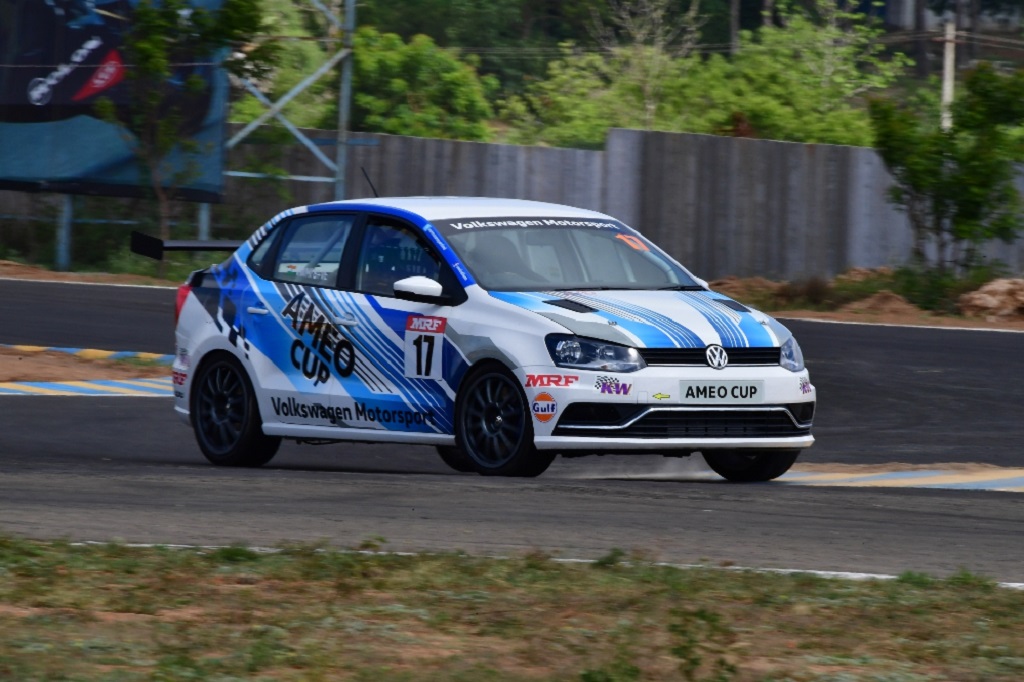 Eight drivers from previous seasons of Volkswagen Motorsport India's Vento Cup and Polo Cup will complete the grid with 10 new drivers and two from Bangladesh. During the season, more international racing drivers are expected to make appearances as guest drivers for single rounds as a part of exchange programme run by Volkswagen Motorsport globally. The grid comprises of 20 fixed drivers in all who hail from various cities and belong to more than one nationality. The final drivers of the 2017 season will undergo a Fitness Camp and a Pre-Season Testing before the first competitive round of the year.
Mr. Sirish Vissa, Head of Volkswagen Motorsport India, commented "The number of racing talents that register for the selection process of our one-make series is remarkable and it is becoming increasingly difficult for us to shortlist the amateur racers from this talented lot. We have witnessed improvement in the racing knowledge of these young budding racers from the time we started our one make series back in 2009. Each year we receive multiple entries from aspiring racers and it is our goal to develop and nurture such young racing talent in this country." He further added, "This year we have selected 10 young racers along with two from Bangladesh who have shown interest in honing their race craft and making their mark in competitive racing in the country."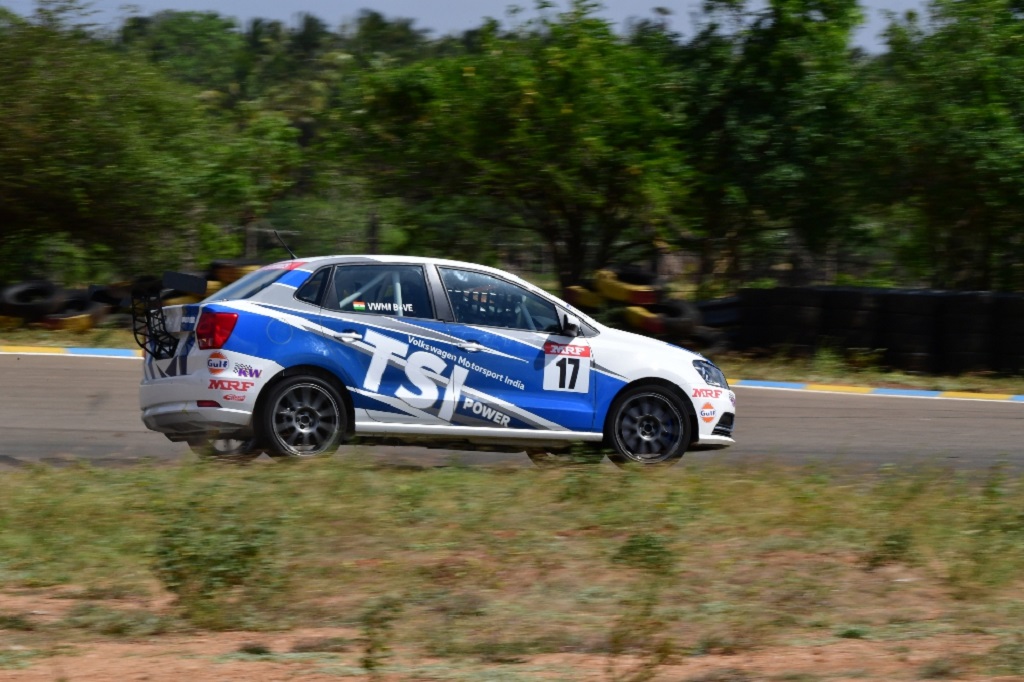 Volkswagen Motorsport India will run its premium one make racing series as a part of the 2017 MMSC FMSCI Indian Racing Championship. The 2017 season will comprise of a total of four rounds across three race tracks in India – Kari Motor Speedway, Coimbatore; Madras Motor Race Track, Chennai and Buddh International Circuit, Greater Noida. The season will commence from July 15th, 2017 in Coimbatore and immediately move to Chennai for Round 2 on the 21st July, 2017.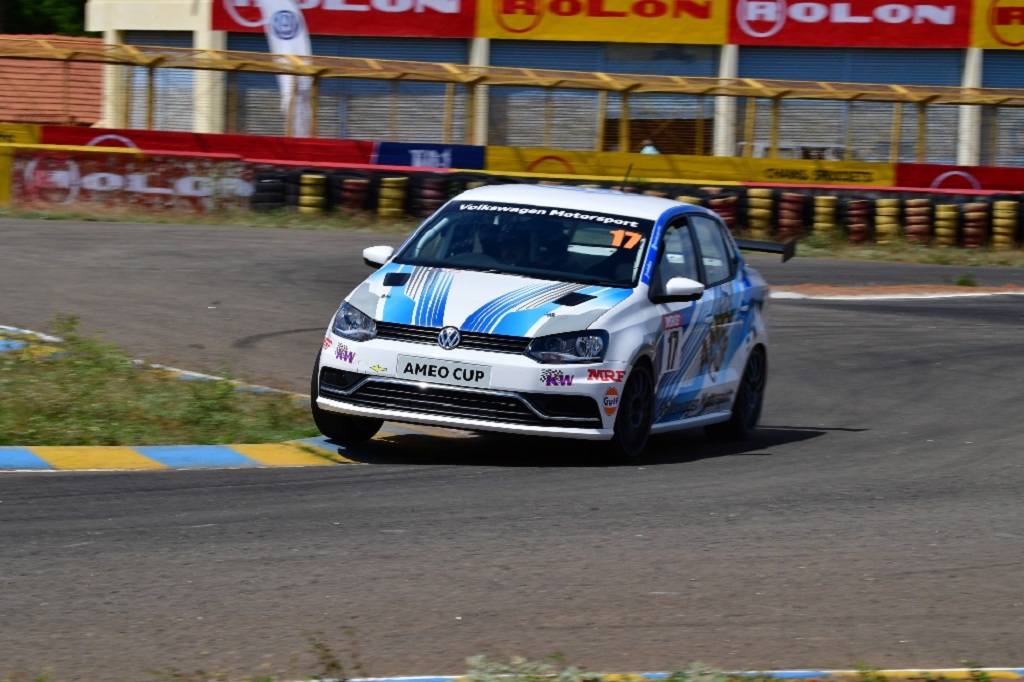 The following drivers will form the grid of the Volkswagen Ameo Cup 2017*:
| | | |
| --- | --- | --- |
| Sr. No. | Name | City |
| 1 | Jeet Jhabakh | Hyderabad |
| 2 | Karminder Singh | Delhi |
| 3 | Aditya Pawar | Mumbai |
| 4 | Rashad Khan | Mumbai |
| 5 | Pradeep Rao | Mumbai |
| 6 | A Sandeep Kumar | Chennai |
| 7 | Donovan Vaz | Goa |
| 8 | Sourav bandyopadhyay | Mumbai |
| 9 | Affan Sadat (Bangladesh) | Chittagong (Bangladesh) |
| 10 | Tauhid Anwar (Bangladesh) | Dhaka (Bangladesh) |
| 11 | Vedant Agarwal | Delhi |
| 12 | Dhruv Mohite | Kolhapur |
| 13 | Anmol Singh | Delhi |
| 14 | Siddharth Kotecha | Jalgaon |
| 15 | Pavneet Singh Sheetal | Indore |
| 16 | Naveen Puligilla | Hyderabad |
| 17 | Rohit Goyal | Chennai |
| 18 | Johir Suresh | Coimbatore |
| 19 | Abson Varghese | Chennai |
| 20 | Vishruth Sharma | Mumbai |
*The list of drivers is provisional and subject to changing under certain circumstances
The provisional schedule for the four rounds of Ameo Cup 2017 stands as below:
| | | |
| --- | --- | --- |
| Date | Event | Venue |
| 15 -16 July, 2017 | Ameo Cup Round 1 | Coimbatore |
| 22 -23 July, 2017 | Ameo Cup Round 2 | Chennai |
| 19-20 August, 2017 | Ameo Cup Round 3 | Chennai |
| 07-08 October, 2017 | Ameo Cup Round 4 | Greater Noida |
About Volkswagen Motorsport India: Taking ahead 50 years of enriching global motorsport legacy of Volkswagen, Volkswagen Motorsport India commenced operations with the Polo Cup India in 2010. The series started off with a first- ever iconic race being held at Shri Shiv Chhatrapati Sports Complex at Balewadi in Pune, the hometown of Volkswagen in India. The vast global expertise, coupled with rich dynamic history of the Group has enabled Volkswagen Motorsport India to progress swiftly and become the best one make series in a short span of time. The Volkswagen Polo R Cup enhanced awareness as well as underlined the technological advancement of Volkswagen in India. In 2015, Volkswagen Motorsport India shifted to Vento Cup and continued to provide a vital platform for the talented young racers to demonstrate their capabilities nationally and internationally by nurturing them. In the one-make series, all participating cars are technically identical with the same performance making it possible for only the most skilled drivers to leave an impact.
Successes in Indian Rallying: Under the Customer Sport Initiative, Volkswagen Motorsport India started providing teams and individuals running Volkswagen Polo rally cars in the Indian Rally Championship (IRC) with technical assistance and spares from 2013. The Volkswagen Polo won the 2013, 2014 and 2015 season in the Group N 1600-cc class. Further, the Volkswagen Polo went on to win the overall Indian Rally Championship across all categories in the 2016 season.