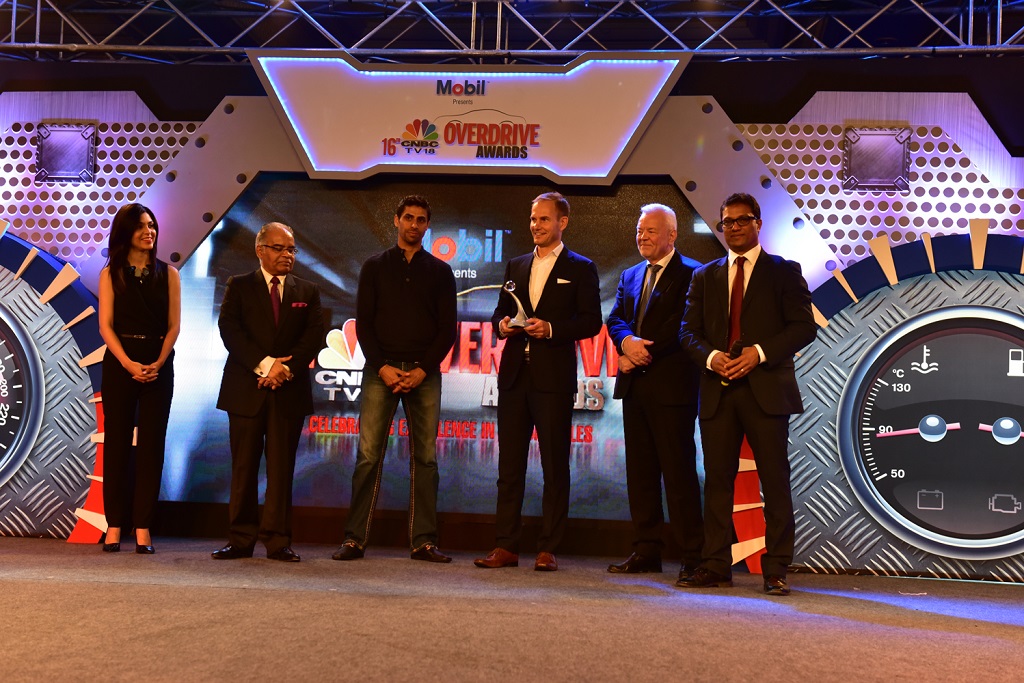 Wins 3rdaward in a shot span of 6 months already
Volvo XC90, the Swedish car company's flagship model has been awarded as the 'Import SUV of the year' by CNBC-TV18 Overdrive – one of the leading magazine and channel in the country. This is the top honor from CNBC-TV18 Overdrive and is the third award for this vehicle in India. The all-new Volvo XC90 is delivering on its promise to introduce a visually striking Scandinavian Design, luxurious seven-seat SUV with world leading safety features, new powertrain technologies, an unrivalled combination of power and fuel efficiency.
Tom von Bonsdorff, Managing Director, Volvo Auto India, said "We are extremely delighted to be receiving the third award in India, in just over six months of XC90's unveiling. It is a matter of pride for Volvo Auto India to be recognized with 'Import SUV of the Year' by CNBC Overdrive. We continuously aim at delivering solutions that make people's lives easier and safer. Delivering on Volvo's promise of safe, superior cars, XC90 is a testimony to our unrivalled expertise."
On reviewing the car CNBC-TV18 Overdrive states, "The XC90 stands out from the crowd and that it's interiors feel unique and special, much more so than the typical German cabin. It's no driver's car but it is an absolute pleasure to be in. There's no doubt the XC90 is going to do good things for Volvo in India. It deserves to.
Volvo XC90 is available in D5 Inscription and Momentum trims, 2.0L 4Cylinder, automatic8-Speed AWD with 225HP and a whopping 470Nm torque. Priced at Rs. 77.9 Lacs (Ex-showroom, Delhi) for Inscription and at Rs. 64.9 Lacs (Ex-showroom, Delhi) for Momentum.
The XC90's interior is the most luxurious to have been designed for a Volvo. One of the most striking feature is a tablet-like touch screen control console, which forms the heart of an all-new in-car 'Sensus' This system is virtually button free and represents an entirely new way for drivers to control their car.
The XC90 features one of the top audio systems available in the automotive world after Volvo Cars audio experts joined forces with their counterparts at the renowned British audio equipment company Bowers & Wilkins. The top-of-the-line system in the XC90 features a 1,400 Watt Class D amplifier and 19 Bowers & Wilkins speakers.
The XC90 comes standard with Air-Suspension to tackle the diversity of Indian road conditions, enveloping its occupants in sublime comfort. Among other World-Class safety features, the XC90 comes with a World-First Run-off-Road Protection system. No wonder it has been adjudged as 'Top Safety Pick' for 2015 by the Euro NCAP.