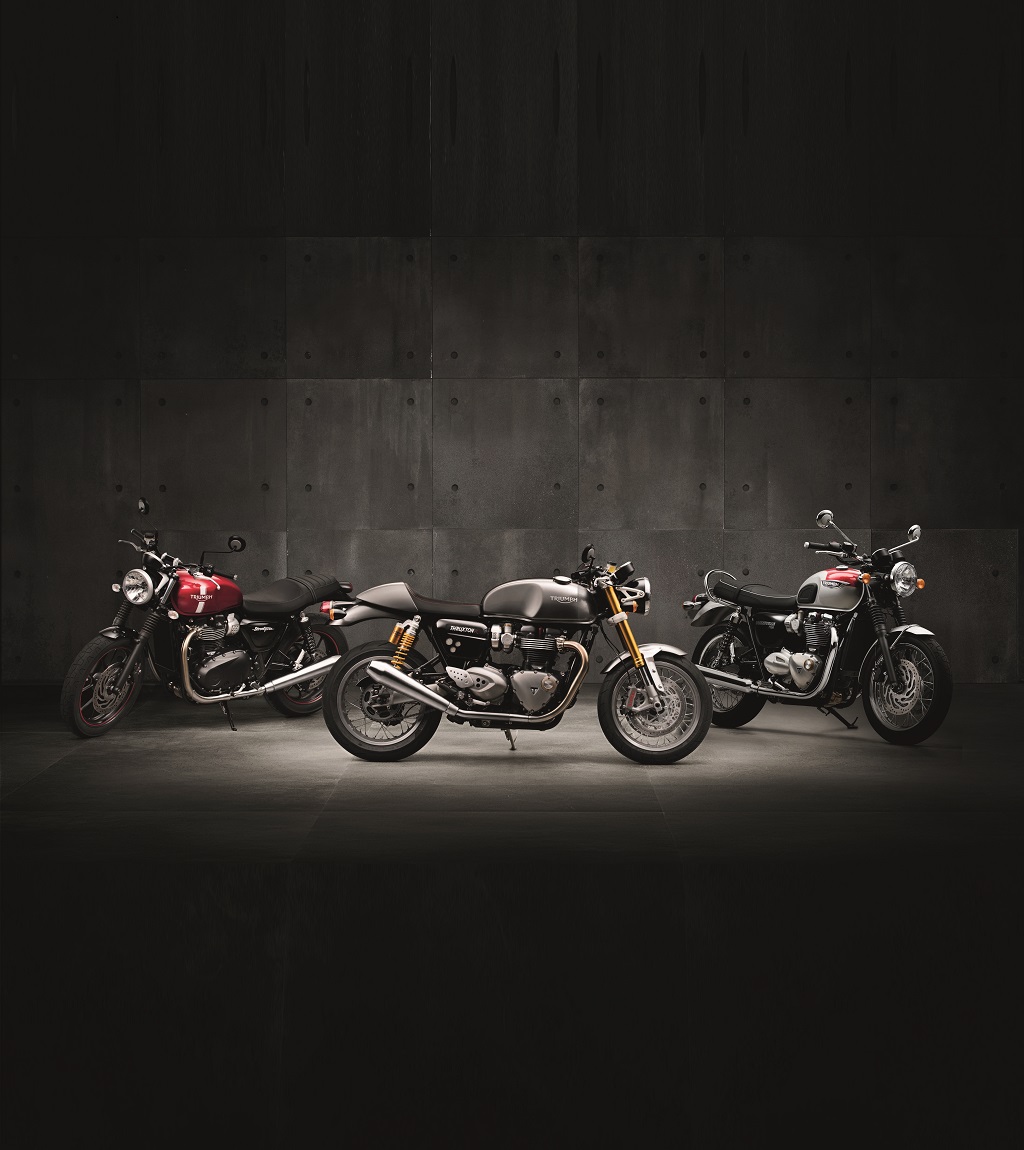 Encourages biking enthusiast to go green this summer
New Delhi, 22nd April, 2017: Triumph Motorcycles India announces a mega sale and exchange Summer Carnival at all Triumph dealerships across India from April 21st to 30th, 2017.
In an attempt towards absolute customer delight, this exciting carnival comes with a host of impressive offers and benefits including 100% financing options, low interest rates, attractive exchange values and up to 50% discounts on Triumph clothing and accessories. The company has simplified the process of exchange and upgrade to help customers make the most of the offers and the process smooth.
Vimal Sumbly, Managing Director, Triumph Motorcycles India said – "We at Triumph Motorcycles want to encourage our customers upgrade to Euro IV compliance as seamlessly as possible. The offers and discounts at the summer carnival will hopefully lead us to a greener riding community and an increased awareness."
Triumph Motorcycles has a dealership network across 13 cities including Delhi, Mumbai, Pune, Chennai, Bangalore, Kolkata, Indore, Ahmedabad, Jaipur, Kochi, Chandigarh, Vijaywada and Hyderabad.
About Triumph
First established in 1902, Triumph Motorcycles celebrated 110 years of motorcycle manufacture in 2012. For more than two decades, Triumph Motorcycles has been based in Hinckley, Leicestershire, and has produced iconic bikes that perfectly blend authentic design, character, charisma and performance.
Building around 60,000 bikes per year, Triumph is the largest British motorcycle manufacturer and has over 750 dealers across the world.
At the heart of Triumph's philosophy is a commitment and passion to develop truly unique motorcycles that offer a blend of distinctive design, intuitive handling and performance to enjoy the perfect ride.
This focus, innovation and engineering passion has today created a broad range of bikes suited to all motorcycle riders, including the striking 2.3 litre Rocket III, the unmistakable Speed Triple, the Daytona 200 and TT winning SuperSports Daytona 675R, class defining Tiger 800, transcontinental Tiger Explorer and the iconic Triumph Bonneville family.
Triumph currently employs around 2000 personnel worldwide and has subsidiary operations in the UK, America, France, Germany, Spain, Italy, Japan, Sweden, Benelux, Brazil, India and Thailand as well as a network of independent distributors. Triumph has manufacturing facilities in Hinckley, Leicestershire, and Thailand plus CKD facilities in Brazil and India.
About Triumph Motorcycles India
Triumph Motorcycles India is a subsidiary of the iconic British motorcycle manufacturer and caters to Indian customers through its 14 dealerships in Delhi, Mumbai, Pune, Chandigarh, Jaipur, Indore, Ahmedabad, Kolkata, Bangalore, Chennai, Hyderabad, Vijayawada and Kochi.
Triumph Motorcycles India boasts of the largest portfolio across superbike categories of Classics, Cruisers, Roadsters, Adventure and Super-sports in the country.
Winner across all award categories, the brand holds as many as 36 prestigious awards and counting.
Triumph Motorcycles currently sells 17 International models here in India and has already sold close to 4000 units in over 3 years of operations in the country.
Developing the riding culture by initiatives like the Triumph Tiger Training Academy & Various riding schools