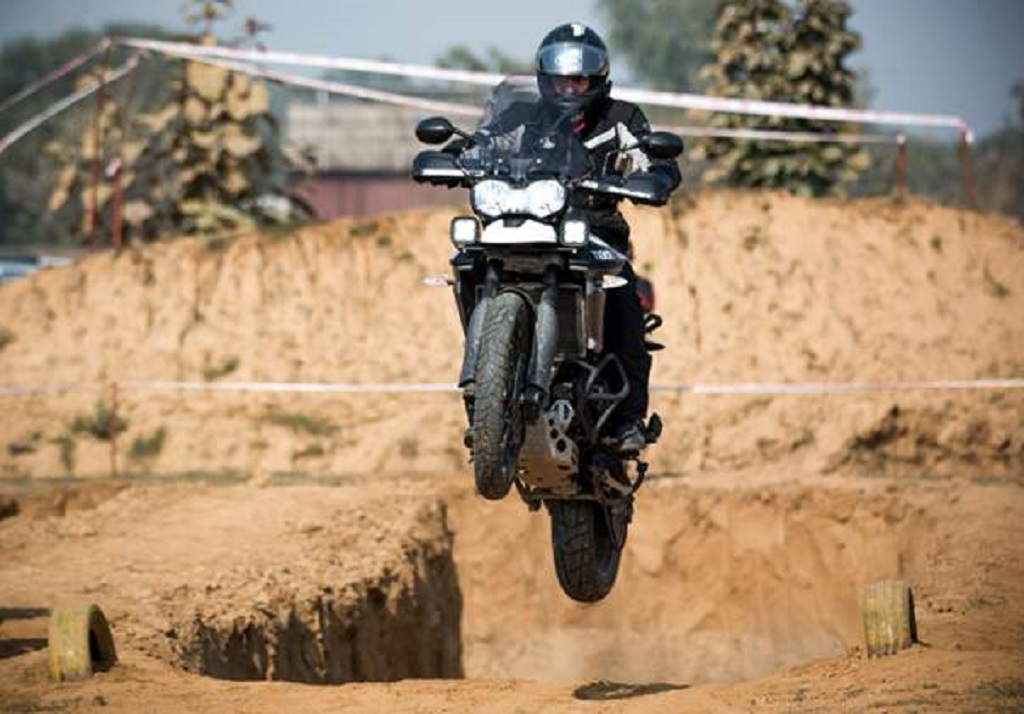 16 January 2017; New Delhi British motorcycle manufacturer, Triumph Motorcycles conducted a keenly awaited comprehensive training session for Triumph Tiger customers – Tiger Training Academy 2017.The event took place at Adventure Zone on Gurgaon-Faridabad road.
This well designed event was spread over the weekend – January 14 & 15, 2017 where several biking enthusiasts from Delhi, Chandigarh some other cities came together to experience the biking legacy of Triumph Motorcycles. An enthusiastic feedback from participants was the highlight of this one-of- its-kind event that encourages adventure motorcycling in India.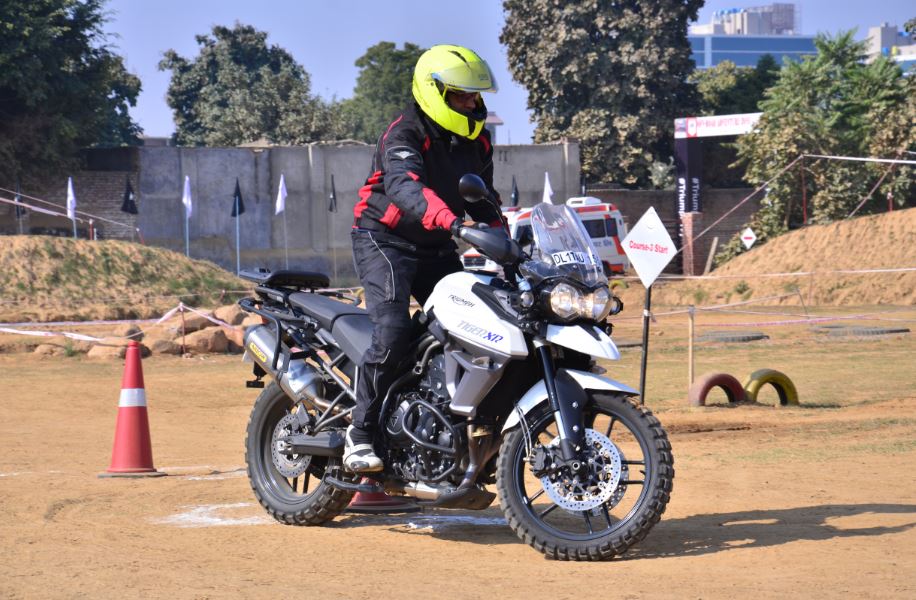 ''Í came here with a lot of expectations and am overwhelmed by the complete biking experience here. Such training sessions would encourage a lot of people to take up adventure biking. I am already looking forward to the next edition" said Shayne Singh, a biking enthusiast
Triumph's adventure segment portfolio consists of 5 models – Tiger 800 XR, XRx, XCx, XCa and the Tiger Explorer XC. Featuring a host of rider focused technology such as the standard fitment of Triumph Traction Control and switchable ABS, the Tiger series boasts of an incredible level of standard equipment designed to maximise comfort and convenience on even the longest of journeys with its finely honed handling.
The Triumph Tiger 800 series is one of the largest selling models in Triumph India's line-up. Whatever be the road, whatever be the distance and whatever be the challenge, the Tiger series are built to excel.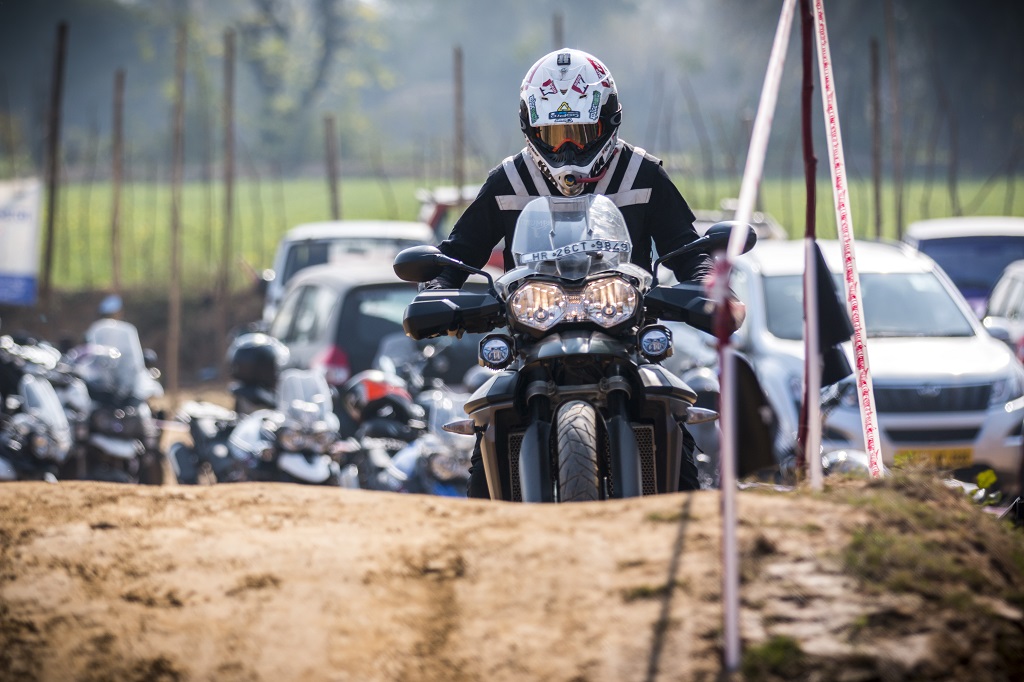 "The Tiger is truly a remarkable adventure bike with its state-of-the-art features and rider focused technology suited for both on and off road riding. The Tiger Training Academy is an effort to give our riders seasoned quality training and interactive sessions. It is a great way of showcasing how much one can explore with the Tiger, which is capable in terms of performance and handling. Our bikes allow people to have the fun of adventure and freedom to enjoy the ride. The market is dynamic and consumers are therefore looking for motorcycles that suit individual riders' needs – something that Triumph Motorcycles caters to, through a range of products that suit the riding style of all." said Vimal Sumbly, Managing Director, Triumph Motorcycles India.
Triumph currently sells 16 international models in India across the categories of classics, cruisers, roadsters, adventure and super sports. Triumph Motorcycles India has 14 dealerships in India. Triumph Motorcycles India is celebrating three successful years ever since it started operations here, the British brand has sold over 3500 units.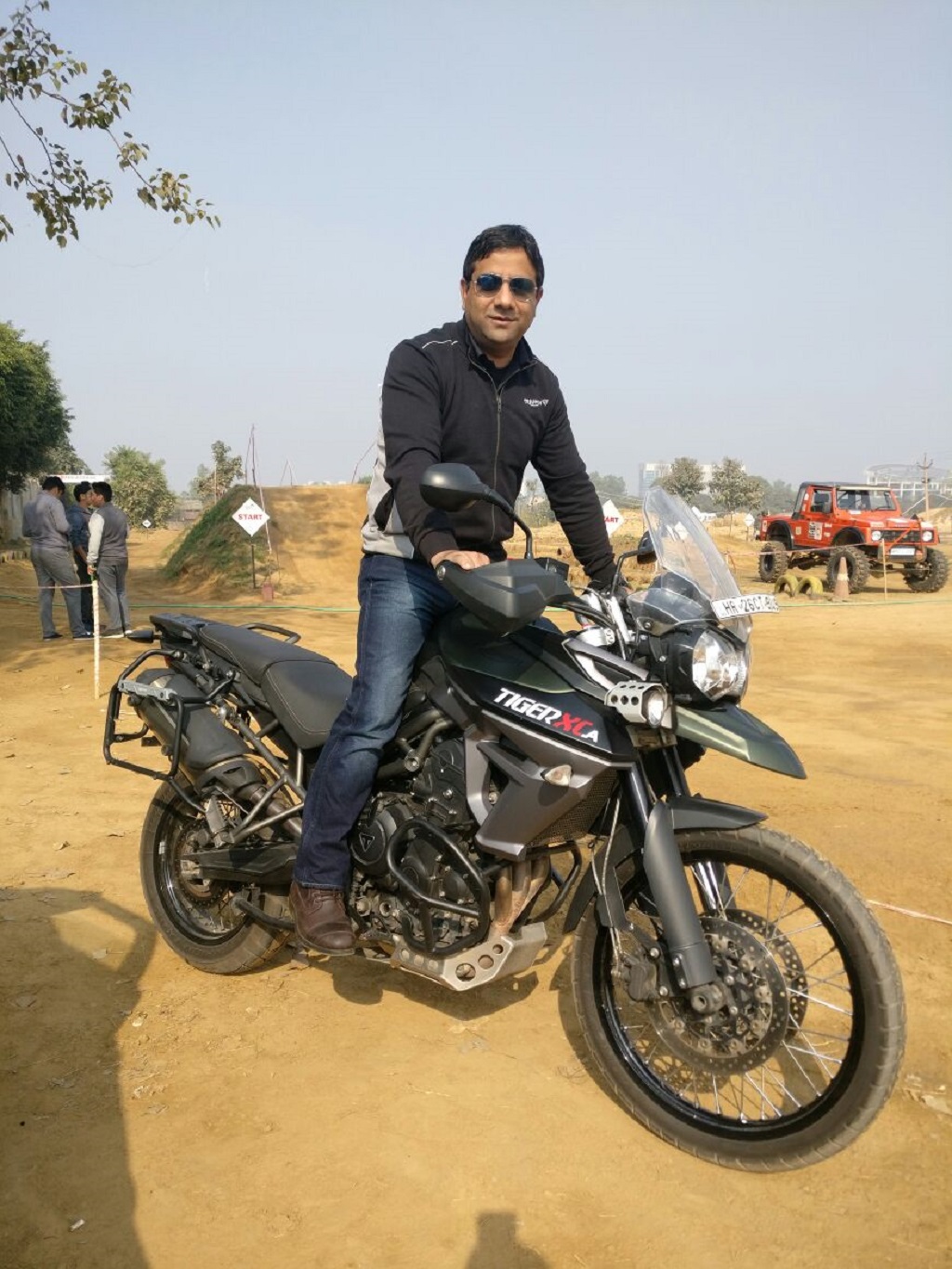 Notes to Editors
About Triumph
First established in 1902, Triumph Motorcycles celebrated 110 years of motorcycle manufacture in 2012. For more than two decades, Triumph Motorcycles has been based in Hinckley, Leicestershire, and has produced iconic bikes that perfectly blend authentic design, character, charisma and performance
Building around 60,000 bikes per year, Triumph is the largest British motorcycle manufacturer and has over 750 dealers across the world
At the heart of Triumph's philosophy is a commitment and passion to develop truly unique motorcycles that offer a blend of distinctive design, intuitive handling and performance to enjoy the perfect ride
This focus, innovation and engineering passion has today created a broad range of bikes suited to all motorcycle riders, including the striking 2.3 litre Rocket III, the unmistakable Speed Triple, the Daytona 200 and TT winning SuperSports Daytona 675R, class defining Tiger 800, transcontinental Tiger Explorer and the iconic Triumph Bonneville family
Triumph currently employs around 2000 personnel worldwide and has subsidiary operations in the UK, America, France, Germany, Spain, Italy, Japan, Sweden, Benelux, Brazil, India and Thailand as well as a network of independent distributors. Triumph has manufacturing facilities in Hinckley, Leicestershire, and Thailand plus CKD facilities in Brazil and India
 Triumph Brand Ethos
Never motivated by fads or gimmicks. We apply our obsessive attention to detail to every single part, material, technology and test we run. Because we know that the more we can put into the development of our bikes, the more you will get out of them. We aim to create bikes that are so intuitive and engaging that they bring the very best out of every rider who rides them. We are chasing the same think you are. The perfect ride!
Key Highlights, Triumph Motorcycles India
Triumph Motorcycles India is a subsidiary of the iconic British motorcycle manufacturer Triumph Motorcycles, one of the oldest British Motorcycle Brands established in 1902
Fastest growing luxury & lifestyle brand in India
3500 Customers; 16 Class-defining Models; 29 major auto awards
14 state-of-the art dealerships at strategic locations
CKD Assembly Facility at Manesar, Haryana
Rider groups started in all dealer cities (Riders Association of Triumph) in line with Triumph Motorcycles' brand ethos – For the Ride
Key Highlights, For the Ride – Consumer
Tie up with India's leading financial service provider HDFC & the world's leading lubricant manufacturer, Castrol to ensure top notch quality
Global branding across every store in India, with build your own bike concept and full stock of riding gear, accessories and clothing
24 X 7 Customer service helpline – 1800 300 000 51
2 years unlimited mileage warranty on all the Motorcycles
Engaging social media presence on Facebook and Twitter