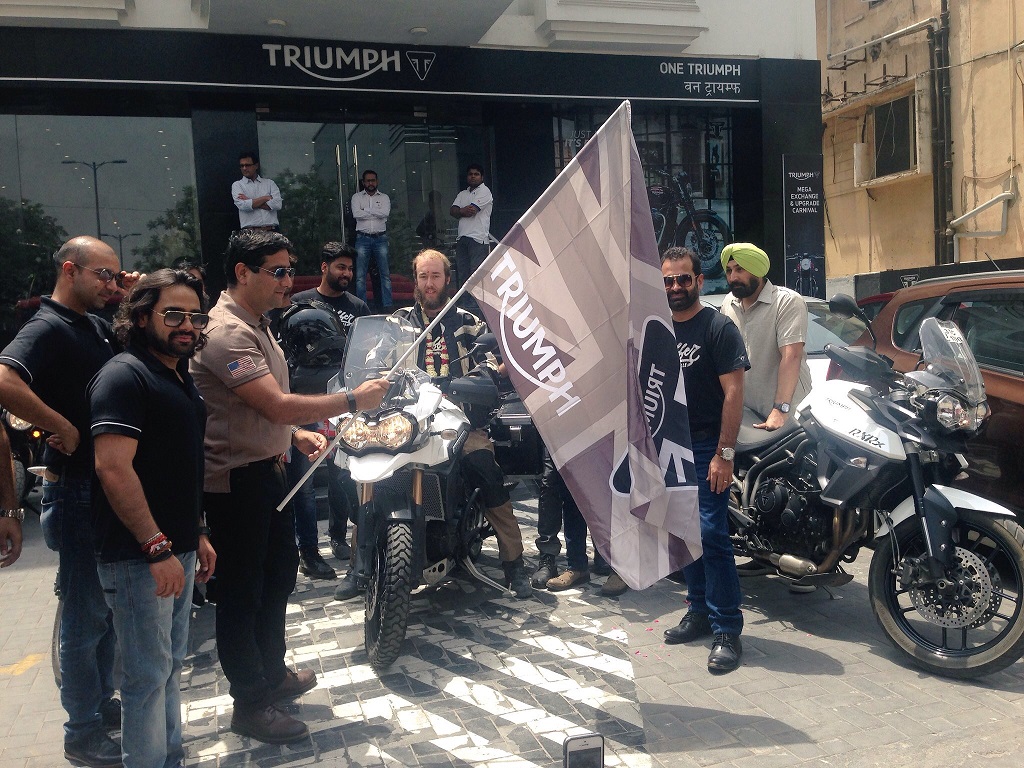 New Delhi, 21st April, 2017: Magnus Petersson calls himself an occasional adventurer. That's hardly his story given that this 30-year old will have seen 20 countries and travelled 24,000km in just 5 months.  Magnus's travel companion, Patricia, is his trusty Triumph Tiger Explorer who also believes in spreading the message of peace and co-existence much like Magnus.
A management consultant with Boston Consulting Group when not touring the world, Magnus's journey began from Australia in January heading towards East Timor, Indonesia, Malaysia, Thailand, Myanmar (Burma), India, Nepal and India (again). He is presently in Delhi and plans to reach Sweden by the end of June having travelled through Pakistan, Iran, Turkey, Bulgaria, Romania, Hungary, Slovakia, Poland, Germany and Denmark.
Magnus began riding at 17 and after three years of a "dark, Triumph-less void" got himself a Daytona 675 – a bike he claims to have ridden the "hell out of" (sic).  During the course of his working career, he moved from Sweden (where he was born) to Stockholm and then to Melbourne, giving in to his need for exploration, his insatiable desire to see other countries and experience different cultures.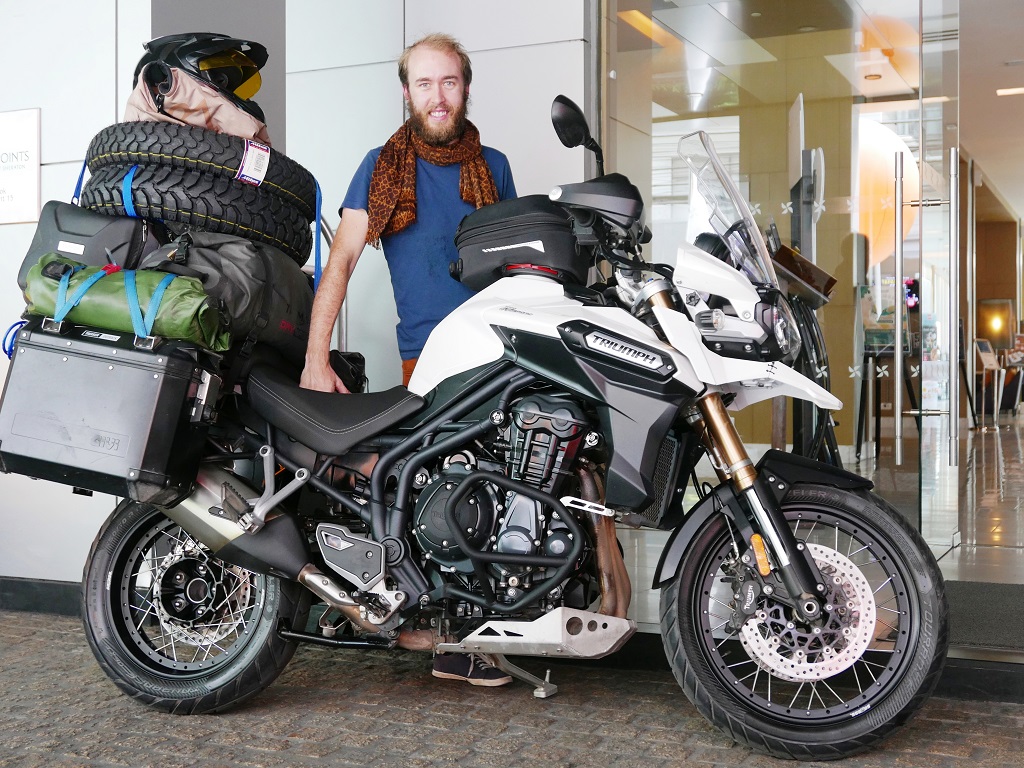 During the course of his initial travels, Magnus connected deeply with the need for unity and peace all across the world and decided to carry with him this message on his current Odyssey. "We might live in dramatically different cultures," Magnus says, "but we're really all the same underneath. I'm always surprised at the hospitality I've received no matter where on earth I've gone. Everybody's always so helpful. I've made friends all over the world. That's the best part."
Triumph Motorcycles India has always encouraged passionate riders and strives to give the riding culture in India support and sustenance.  Since its inception in India, the brand is unequivocally working towards building a riding culture in India, as iconic as its own brand history. Standing testament to this, Mr Vimal Sumbly – Managing Director, Triumph Motorcycles India took great interest in Magnus's journey, and personally flagged him off from Delhi's One Triumph showroom as Magnus travels onwards making sure he had the support he required.
Triumph Motorcycles India wishes Magnus a bon voyage!