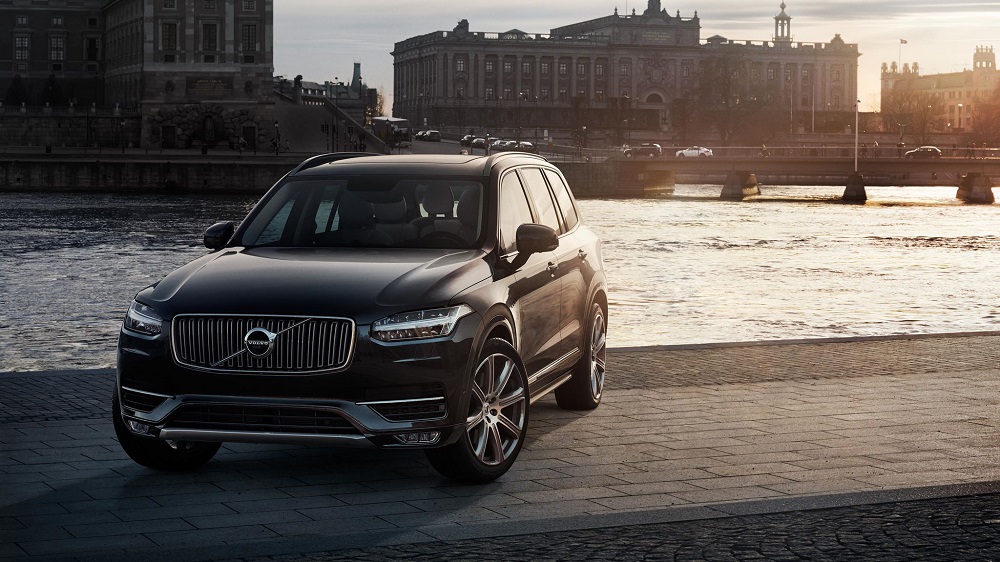 All pre-orders are for the top-end inscription model
Mumbai, 4th September 2015:
The all-new Volvo XC90 has booked 266 pre-orders already, in just two months of its unveiling in India. This is a clear statement of the interest for the first new model based on Volvo's in-house developed Scalable Product Architecture (SPA). First deliveries of the all-new XC90 to customers will start later this month.
The new XC90 marks the beginning of a new chapter in Volvo's history, capturing its future design direction, incorporating its own range of new technologies and utilizing its new Scalable Product Architecture (SPA) technology.
Tom von Bonsdorff, Managing Director, Volvo Auto India said
,
"
We already have a positive momentum, before we start deliveries of the new XC90, so we are on track for another good year at Volvo Cars. The XC90 paves the way for a portfolio of exciting new cars to come in the following years."
Globally over 57,000 orders have already been registered. The Torslanda plant in Gothenburg, Sweden has just started up a third production shift to meet customer demand for the new XC90.
As per the booking record, globally 76 per cent of customers are choosing the top end Inscription model. The Inscription package is designed for customers that want an elegant look and a luxurious experience.
Truly Scandinavian in its body and spirit, the new XC90 comes with the Volvo badge of world-class safety assurance. The exterior and interior carries a strong connection with the key elements of the Swedish lifestyle: the generous space, the celebration of light and the focus on wellbeing.
Swedish luxury company Volvo Auto India (VAI) established its presence in India in 2007 and has since then, worked intensively to market the Swedish brand in this country. Volvo Cars currently markets products through its dealerships in South Delhi, West Delhi, Gurgaon, Ahmedabad, Surat, Mumbai, Chandigarh, Coimbatore, Hyderabad, Chennai, Bangalore, Kochi, Vishakhapatnam, Pune and Kolkata.
The company sells five luxury models.
Volvo S60 – A sporty sedan
Volvo S80 – An exquisitely elegant saloon
Volvo V40 – Luxury hatchback                                                                                                                                                                                                                                                                                                                                                                                                                                                                                                                                                                                                                                                                                                                                                                                                                                                                                                                                                                                                               
Volvo V40 Cross Country – The adventurous cross country
Volvo XC60 – A technologically advanced luxury SUV, apt for Indian roads
Volvo XC90 – A 7-seater luxury SUV which is sturdy and apt for Indian families

Volvo's Brand Philosophy
'Designed Around You' is the brands translation of going an extra mile to understand customers better. This human-centric approach enables Volvo Cars to know the pulse of the customers and gauge what they desire in a product. With this thought the brand places the customer at the heart of its design. Every Volvo car boasts of cutting-edge technology with engineering that is executed around human values.