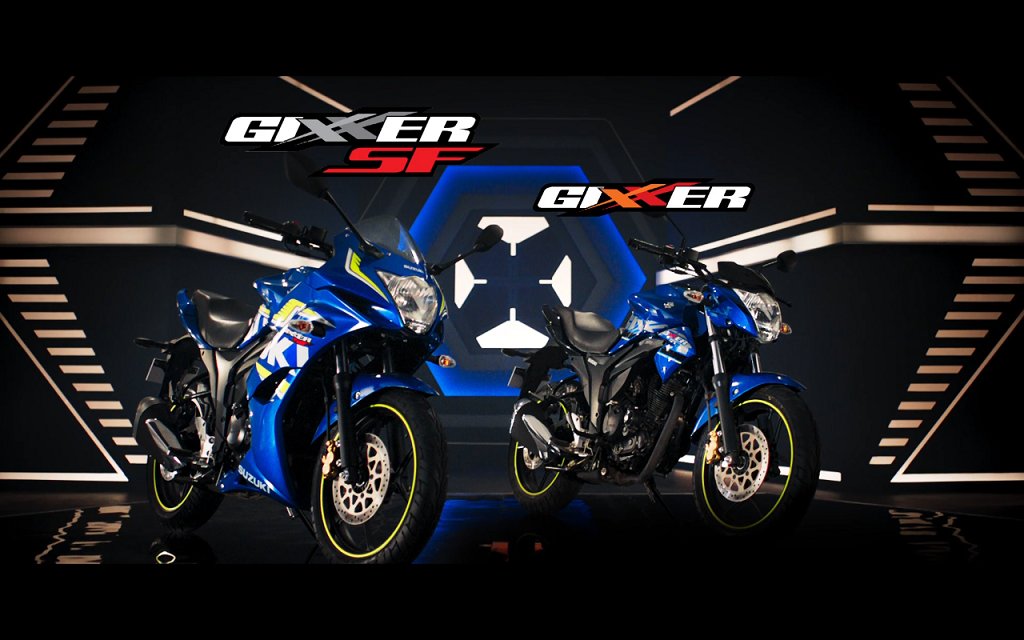 New Delhi, September 01, 2017: Continuing the upward momentum, Suzuki Motorcycle India Private Limited (SMIPL), a subsidiary of two-wheeler manufacturer, Suzuki Motor Corporation, Japan, has recorded its highest-ever sale for a single month – clocking 56,745 units at a year-on-year growth of a whopping 54.3%; during August 2017.
As the festive-season beckons, Suzuki Two-wheelers has already completed the sale of 2,23,552 units for the period of April –August, 2017 at a growth-rate of 55%. For the first-time in its history, Suzuki Two-wheelers is targeting an annual sale of 5,00,000 units for the FY 2017-18.
Speaking on this performance, Mr Sajeev Rajasekhran, EVP, Sales and Marketing, SMIPL said, "Our performance in August has been consistent with the rapid strides that we continue to take in FY 2017-18. With the introduction of new Gixxer ABS variants and the Gixxer Special Edition this month, we can now offer our customers new, exciting options across all product categories. Not only does this augur well for us, but ahead of the festive season, has injected a renewed confidence in our efforts to best serve our customers."
August was an action-packed month at Suzuki two-wheelers both from a product, as well as a brand-perspective.
New Gixxer ABS and SP Series variants launched
The much-awaited launch of the ABS variants for Gixxer portfolio of motorcycles -> Gixxer SF ABS, and Gixxer SF (ABS + FI) was followed by the unveiling of the new Gixxer 2017 Series -> Gixxer SP, and Gixxer SF SP.
Rides out with a new campaign – #NotForEveryone 
While the products fostered excitement, Suzuki two-wheelers have also stepped up its engagement with customers with a brand new campaign for the popular Gixxer motorcycles. Celebrating the uniqueness that sets apart a Gixxer customer from the crowd, the campaign #NotForEveryone is a pan-India, 360 degree campaign with amplification on social media, print media and outdoor activations supporting the TVC.
The Creed is unveiled
Suzuki two-wheelers also unveiled the first-ever Hayabusa Creed community, a one-of a-kind platform for the owners of the legendary motorcycle; at a Hayabusa Ride-out 4 cities – Delhi, Mumbai, Pune and Bangalore.
Revving up at The Gixxer Cup
The best young motorsport talent of the country were in action again at the Round 2 of the Suzuki Gixxer Cup, in association with JK Tyre at Coimbatore.
ABOUT SUZUKI MOTORCYCLE INDIA PVT LTD (SMIPL)
Suzuki Motorcycle India Private Limited is a subsidiary of Suzuki Motor Corporation, Japan wherein they have the same manufacturing philosophy of PRODUCTS OF SUPERIOR VALUE right from the
inception. SMIPL manufactures two-wheelers best suited for the valuable Indian customers. The Company started its India operation in February, 2006.