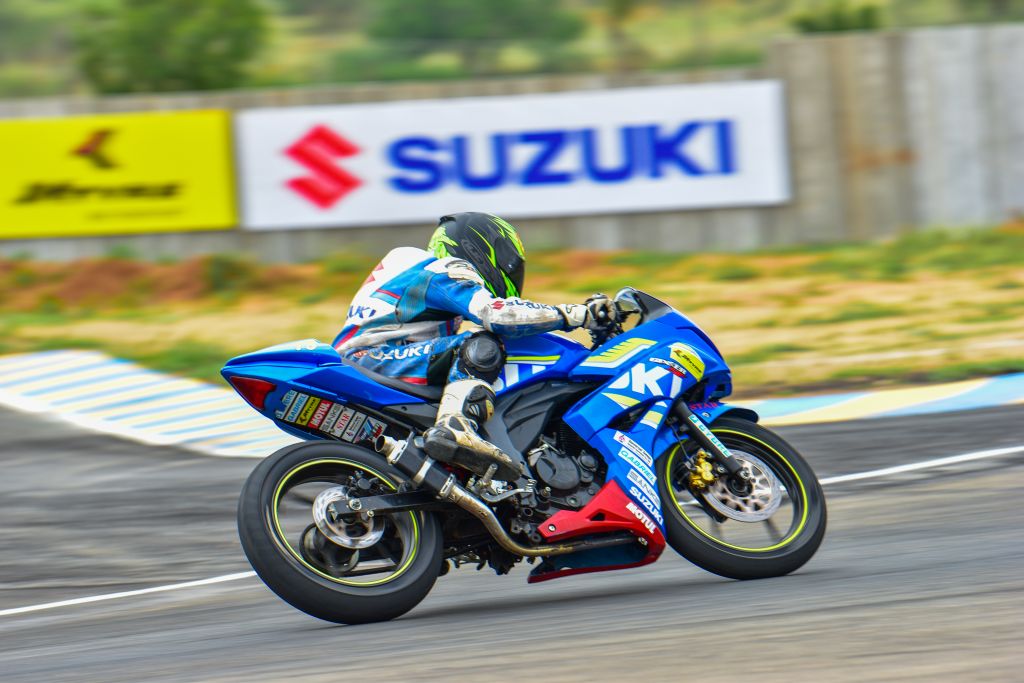 Pune, November 22, 2017: Suzuki Motorcycle India Private Limited (SMIPL), a subsidiary of one of the world's leading two-wheeler manufacturers – Suzuki Motor Corporation, Japan; was today announced as the official sponsor of FC Pune City – the Rajesh Wadhawan Group and Arjun Kapoor co-owned Indian Super League club as for the upcoming fourth season, here today.
Speaking about the association, Mr. Sajeev Rajasekharan, Executive Vice President Sales and Marketing, Suzuki Motorcycle India Pvt. Ltd. said, "We are excited to partner FC Pune City for the upcoming season of Indian Super League.As a brand, Suzuki embodies excitement, sportiness and the spirit of youthfulness. Not only does our successful and popular Gixxer portfolio exudes these attributes perfectly, but also shares this salience with FC Pune City.We strongly believe in the potential of youth and hence the association fits perfectly for us. We are looking forward to an exciting-partnership, and wish FC Pune City a lot of success."
On the new partnership, FC Pune City CEO Gaurav Modwel said, "We are thrilled to announce our partnership with Suzuki Motorcycle India Private Limited (SMIPL), for the 4th season of Indian Super League. It's always great to have partners who share our objectives and our vision for the sport in the country and also have an intent to contribute towards it. We welcome Suzuki Motorcycle India Private Limited (SMIPL), to the FC Pune City family."
Under this association, the FC Pune City jerseys will have the Suzuki Gixxer logo up on the front of the playing and practice kit jerseys as the lead sponsor. Suzuki Motorcycles India has a formidable presence in the premium motorcycles segment, especially with its Gixxer portfolio; and would be leveraging this opportunity to strengthen the strong-connect it enjoys with youth, as well as existing and potential customers through multiple engagement activities during this 5-month long tournament.
Creatigies Communications who stitched this exciting partnership believes in the strength of partnerships where it becomes a Win-Win for the Team and the Brand. At the onset of this new partnership, Mr. Navroze Dhondy, Founder & MD, Creatigies Communications said, "This partnership allows for the brand to leverage the opportunity with its trade partners as well as the potential customers. We will be guiding Suzuki GIXXER on leveraging this partnership in a way that drives greater value for the brand and transforms into a long-term association"
ABOUT SUZUKI MOTORCYCLE INDIA PVT LTD (SMIPL)
Suzuki Motorcycle India Private Limited is a subsidiary of Suzuki Motor Corporation, Japan wherein they have the same manufacturing philosophy of PRODUCTS OF SUPERIOR VALUE right from the inception. SMIPL manufactures two-wheelers best suited for the valuable Indian customers. The Company started its India operation in February2006.
ABOUT FC PUNE CITY
FC Pune City is an Indian Super League football team based out of Pune, Maharashtra. The club is co-owned by The Rajesh Wadhawan Group and Bollywood star Arjun Kapoor. The club was founded in 2014 and its home ground is the Shree Shiv Chhatrapati Sports Complex in Mahalunge, Balewadi, Pune. The club is committed to making a difference not just at the senior level but also at the grassroots level of football in India.