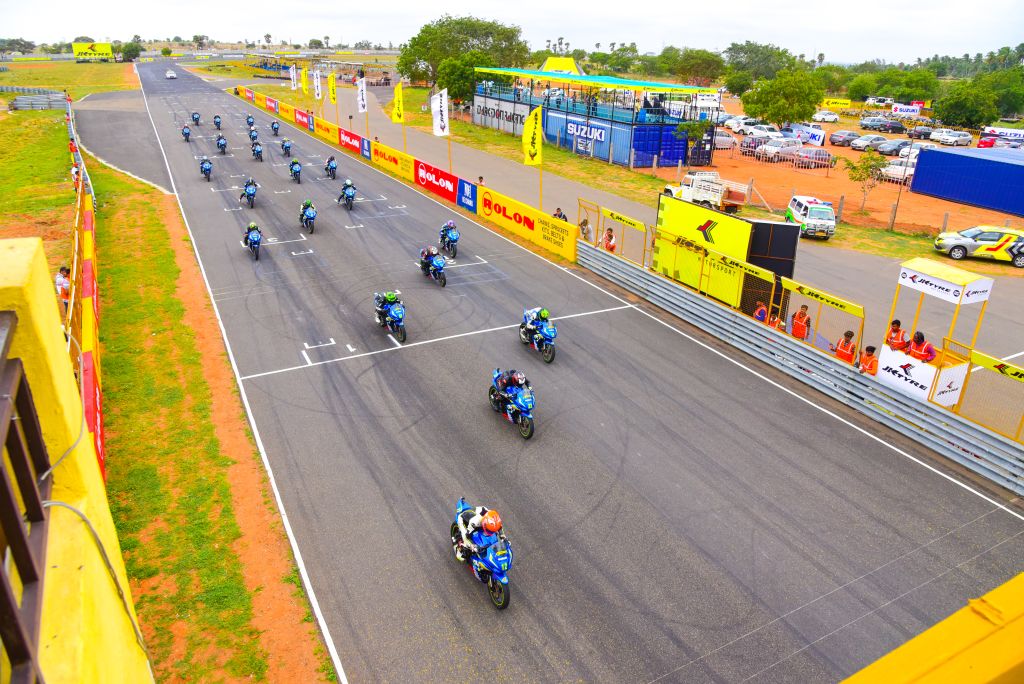 Coimbatore, August 07, 2017: Suzuki Motorcycle India returned to Kari Motor Speedway with JK Tyre Motorsport for a 2nd round of some superb racing with the JK Tyre presents Suzuki Gixxer Cup and Red Bull Road to Rookies Cup.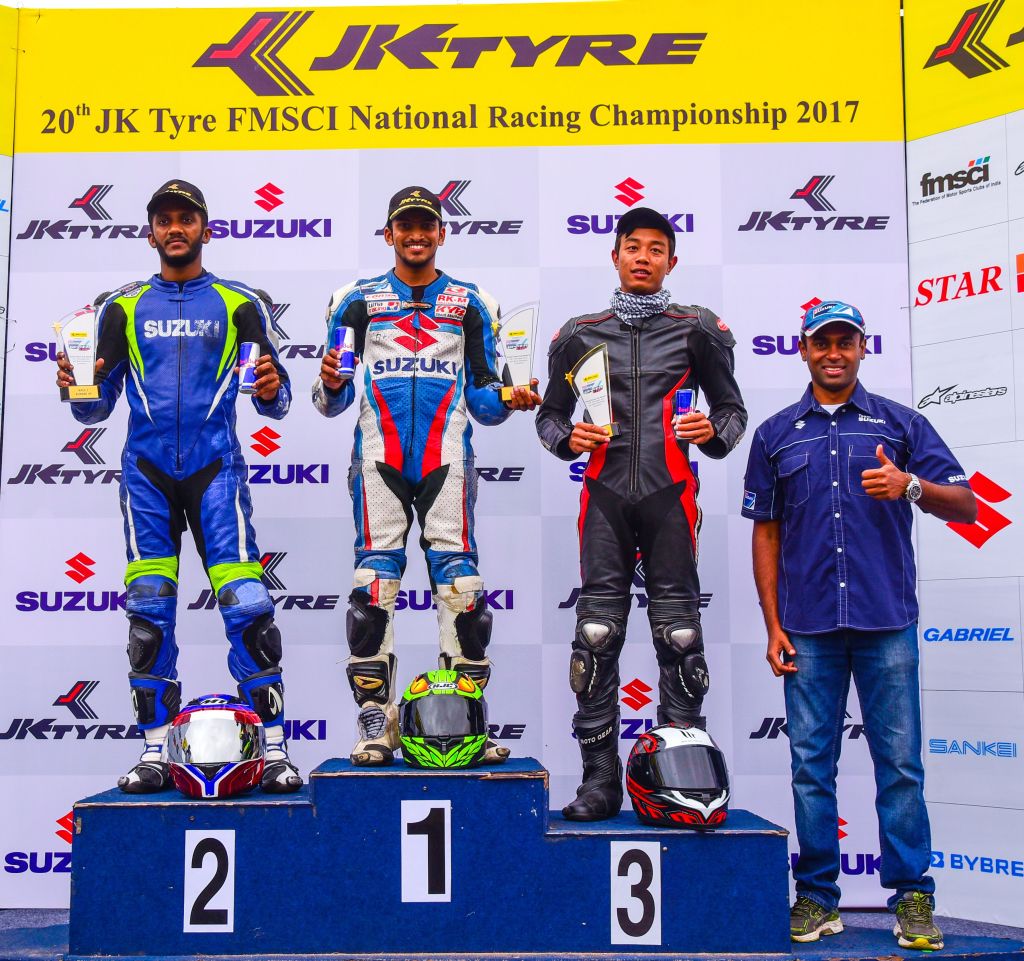 After a successful beginning to the season last month and the new partnership between Suzuki Motorcycle India and JK Tyre Motorsport, both teams were eager to get back on the racetrack and witness the progress of the riders on their Suzuki Gixxer SF race machines.
The riders themselves had an action packed weekend beginning with multiple Practice Sessions and Rider Briefing on Friday. Saturday hosted Qualifying sessions followed by Race 1 for both categories. The weekend culminated on Sunday for both categories with Race 2 and the Prize Distribution and Press Conference where the riders shared their race strategy and overall experience of racing with Suzuki Gixxer Cup and JK Tyre Motorsport!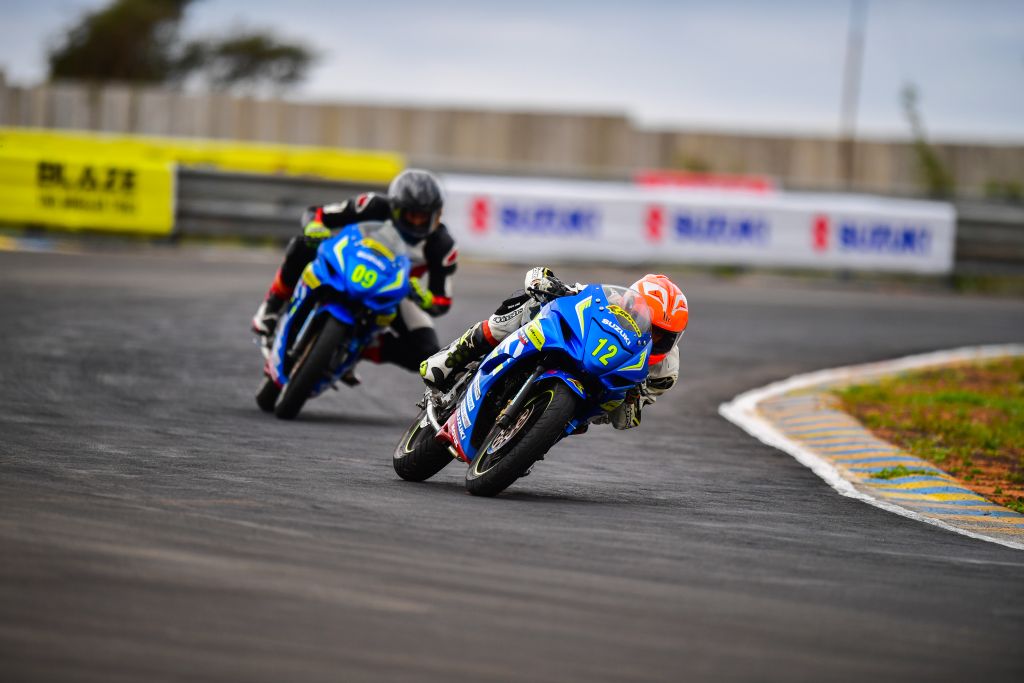 In the Red Bull Road to Rookies Cup, Race 1 witnessed two tight battles between Jaden Gunawardena and Lalhruaizela for 1st position and Lalnunsanga and Varoon for 3rd position. This time, Lalhruaizela from Mizoram upped his game and was close on the heels of Jaden providing a spectacular showdown to the finish line with just 1/100th of a second between the top two finishers!
Race 2 had Lalhruaizela and Varoon S fighting for 2nd position all throughout and Jaden took advantage of their spat and clinched the win by a comfortable margin of 3 seconds. At the end, Lalhruaizela got the better of Varoon and took 2nd with a lead of 0.8 seconds only!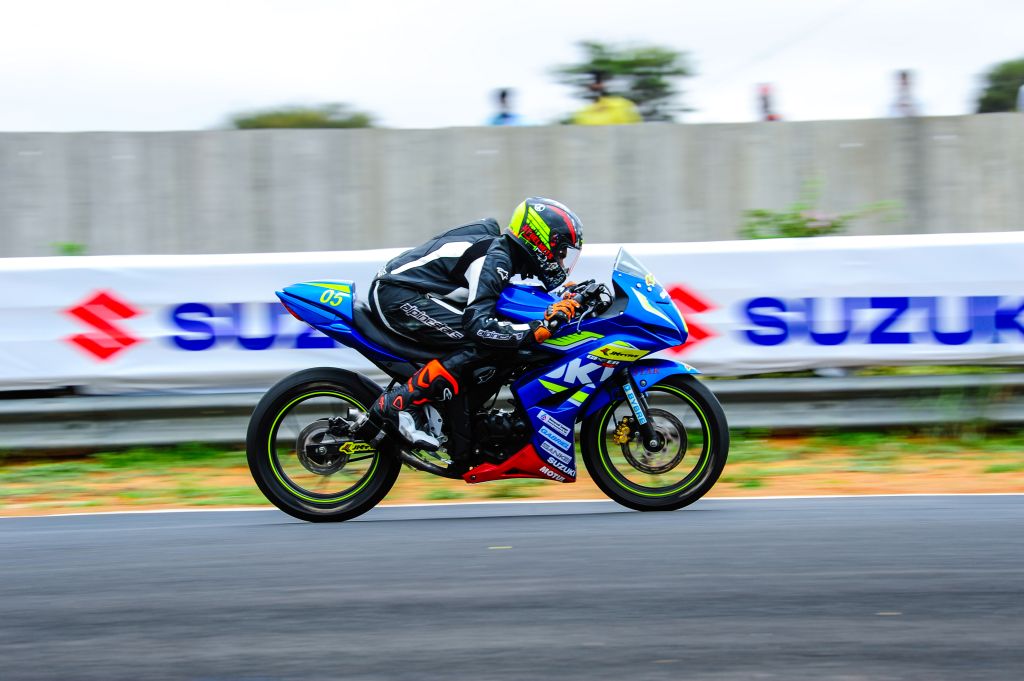 The Suzuki Gixxer Gup Race 1 went in favour of Joseph Matthew once Malsawmdawngliana crashed out on lap 1 after taking pole in qualifying. There was a very intense battle for 2nd spot between Sanjeev Mhatre, Lalmawipuia and Sachin Chaudhary all within half a second of each other. The final 2 spots on the podium were occupied by Sanjeev and Lalmawpuia.
Race 2 of Suzuki Gixxer Cup displayed excellent lap times with Malsawmdawngliana timing the fastest lap and coming in 2nd despite having started from 21st on the grid!But he was unable to catch Joseph Matthew who won with a lead of 2 seconds. The third position was taken by Sanjeev Mhatre.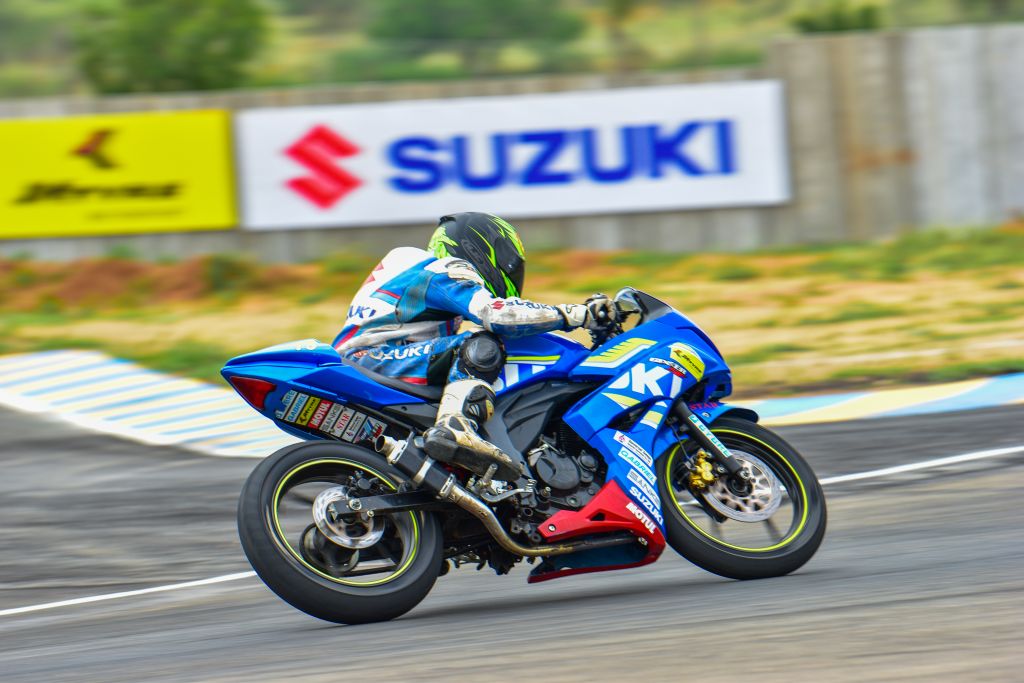 Last year's Road to Rookies Cup winner Sachin Chaudhary also improved his performance and finished both Open races in 4th. He is confident that he will fight for the podium in the coming rounds.
The detailed race results are as follows:
Red Bull Road to Rookies Cup: Race 1
Laps: 8
1st: Jaden Gunawardena11:41:889
2nd: Lalhruaizela11:41:899
3rd:Lalnunsanga11:48:028
Best Lap: JadenGunawarden 1:25:470 @ 88.452 km/hr Average Speed
Red Bull Road to Rookies Cup: Race 2
Laps: 8
1st: Jaden Gunawardena11:41:707
2nd: Lalhruaizela11:44:708
3rd: Varoon S 11:45:563
Best Lap: Lalhruaizela 1:25:809 @ 88.103 km/hr Average Speed
Suzuki Gixxer Cup: Race 1
Laps: 7
1st: Joseph Matthew10:04:423
2nd: Sanjeev Mhatre10:09:661
3rd: Lalmawipuia10:09:955
Best Lap: Joseph Matthew1:24:070 @89.925 km/hr Average Speed
Suzuki Gixxer Cup: Race 2
Laps: 7
1st: Joseph Matthew 10:10:863
2nd: Malsawmdawngliana10:13:064
3rd: Sanjeev Mhatre 10:15:725
Best Lap: Malsawmdawngliana1:24:256 @ 89.727 km/hr Average Speed
JK Tyre presents Suzuki Gixxer Cup and Red Bull Road to Rookies Cup return to Kari Motor Speedway in Coimbatorefor Round 3on the weekend of 1st– 3rd September 2017