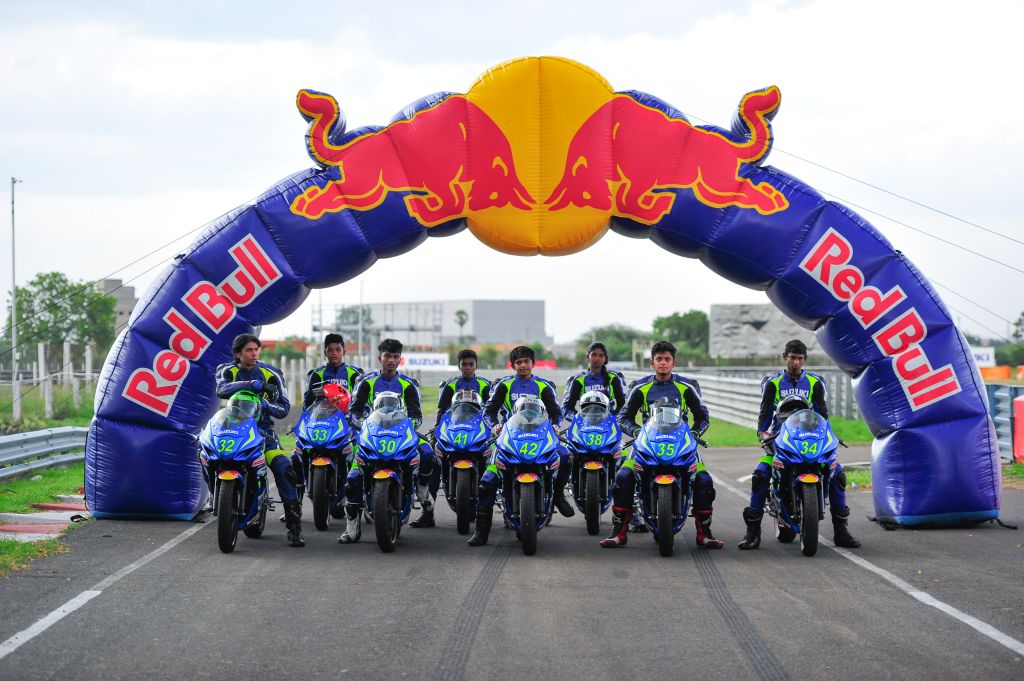 Chennai witnessed the dawn of a new era for motorcycle racing in India this weekend when the Suzuki Gixxer Cup raised the bar yet again by introducing the Red Bull Road to Rookies Cup to India.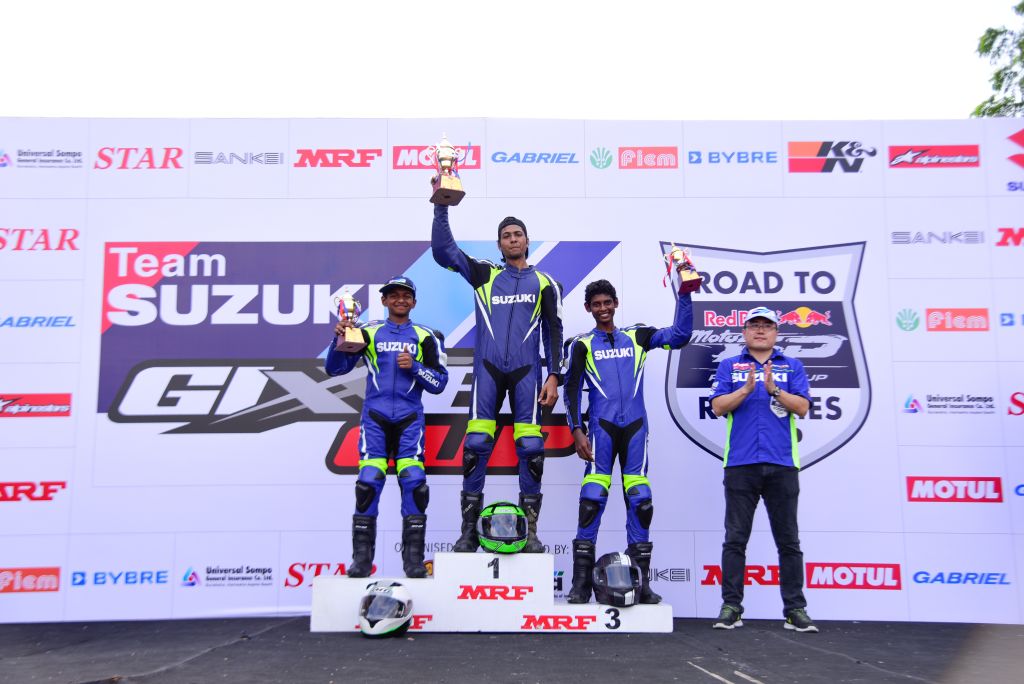 The venue was the ever so popular Madras Motor Race Track, which played wonderful host to an extended 5 day weekend for the Gixxer Cup and Road to Rookies Cup riders, alongside the Indian National Motorcycle Racing Championship 2016.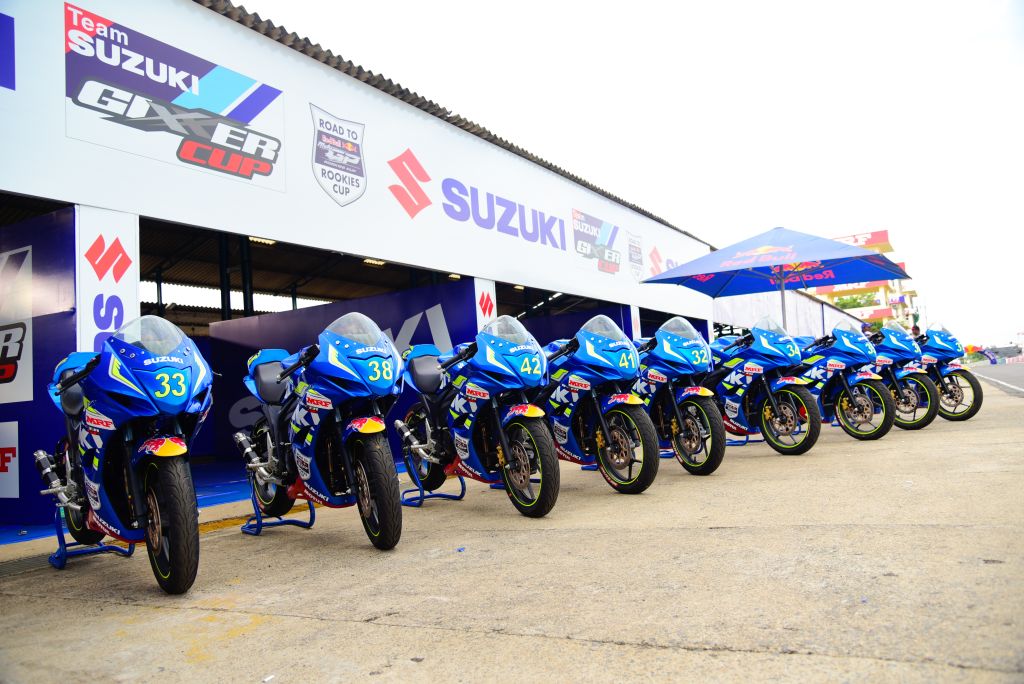 The Red Bull Road to Rookies Cup is the first of its kind series which provides young and aspiring Indian racers a launchpad to the international racing arena! The first round of the Road to Rookies Cup was held in conjunction with Round 2 of the Suzuki Gixxer Cup, where 8 talented young riders between the ages of 13 to 16 years participated in 3 races with the elder and more experienced novice riders from the Gixxer Cup.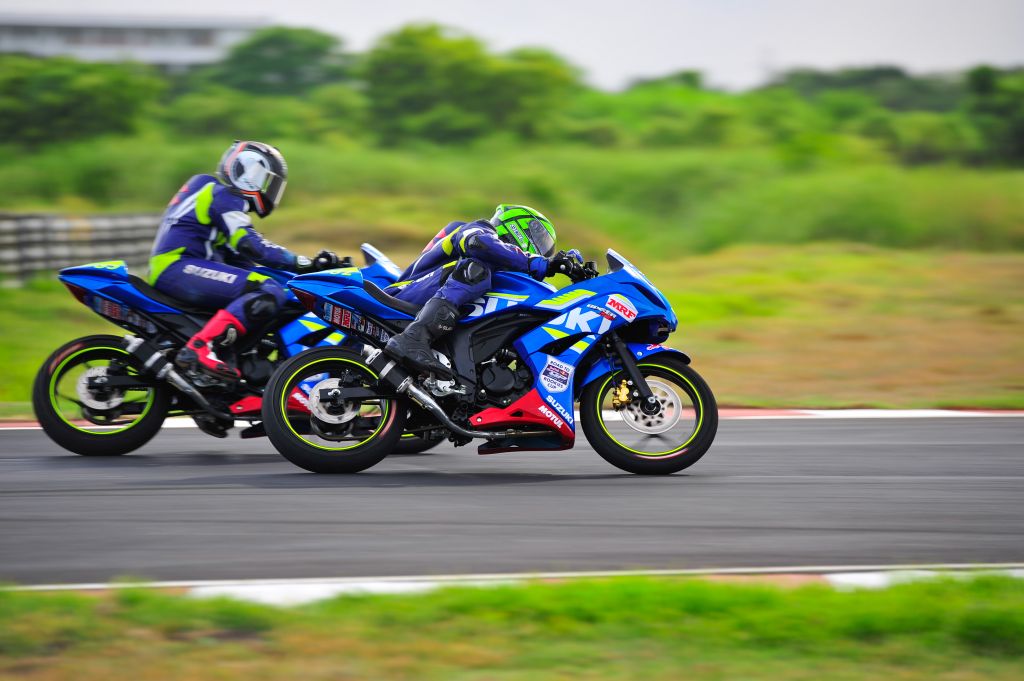 The action began with an introduction and orientation workshop conducted by Suzuki and Red Bull for the Rookies – theory classes, track ride through, sighting laps and practice sessions interspersed with feedback sessions from Suzuki's highly qualified team of racing instructors.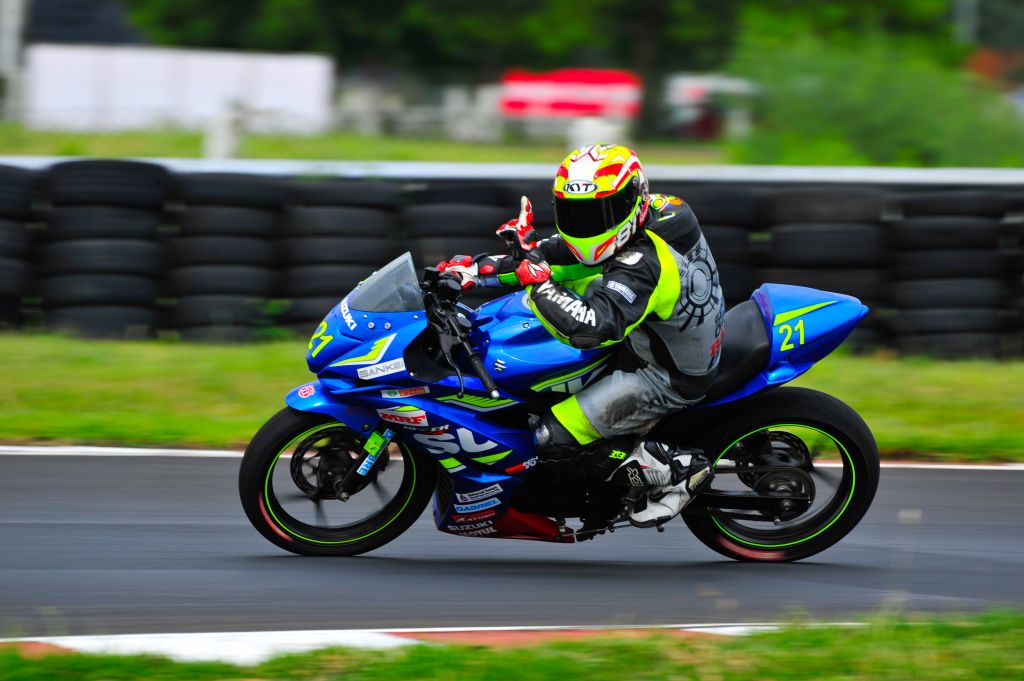 Thursday was dedicated to Free Practice for all riders – Gixxer Cup Open, Gixxer Cup Novice and the Road to Rookies Cup. While the older riders got a chance to accustom themselves to the new and improved braking setup on the race machines, this gave the Rookies some additional time to get accustomed to their race machines for the coming 3 days of incredible racing.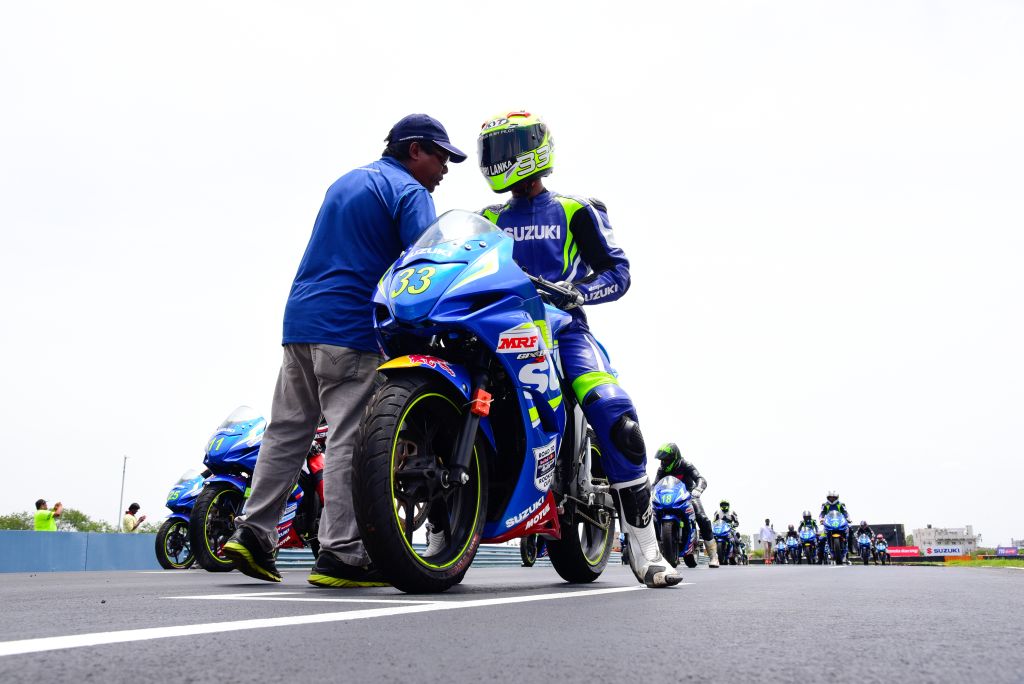 This round had 3 races each for Novice / Rookies and Open – with some incredible racing! Living up to its reputation, the Suzuki Gixxer Cup races did not fail to disappoint the spectators and the racers alike, with very close nail-biting finishes and amazing sporting spirit and camaraderie among the fellow competitors!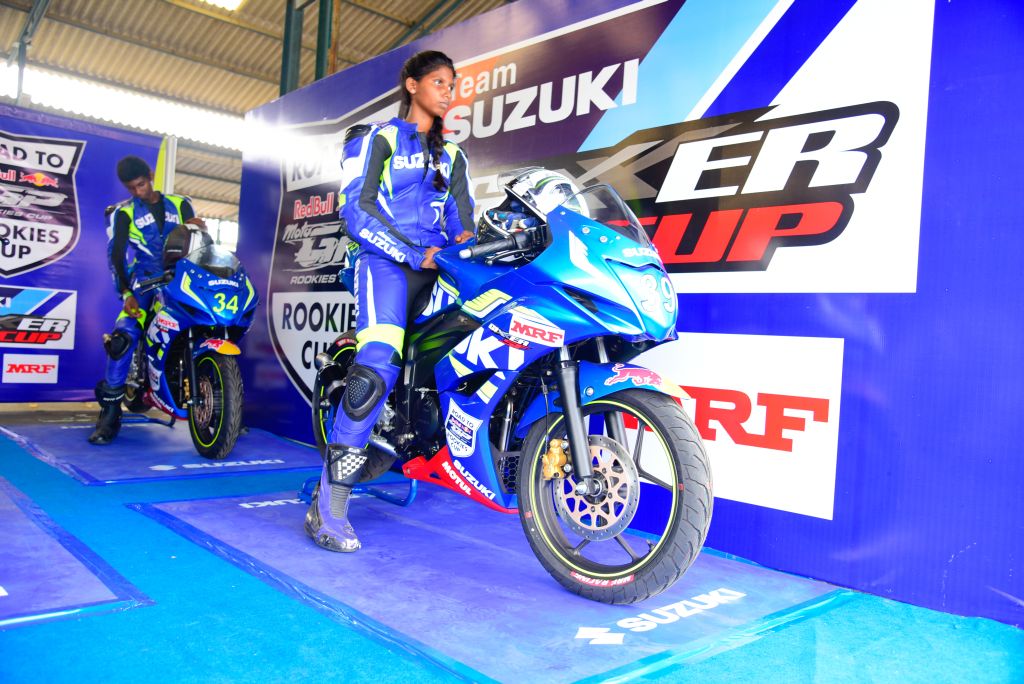 Race 1 saw Sachin Choudhary take the first position ahead of Varoon and Alexander in the Rookies category, while Amarnath Rajan, Antony Peter and Joseph Mathew made up the podium for the Novice category. The Open Race saw last year's podium finisher Meka Vidhuraj take the first position from R Rajinikanth and Vishwadev Muraleedharan in a very closely fought battle among 4 equally talented riders separated by 7/10th of a second!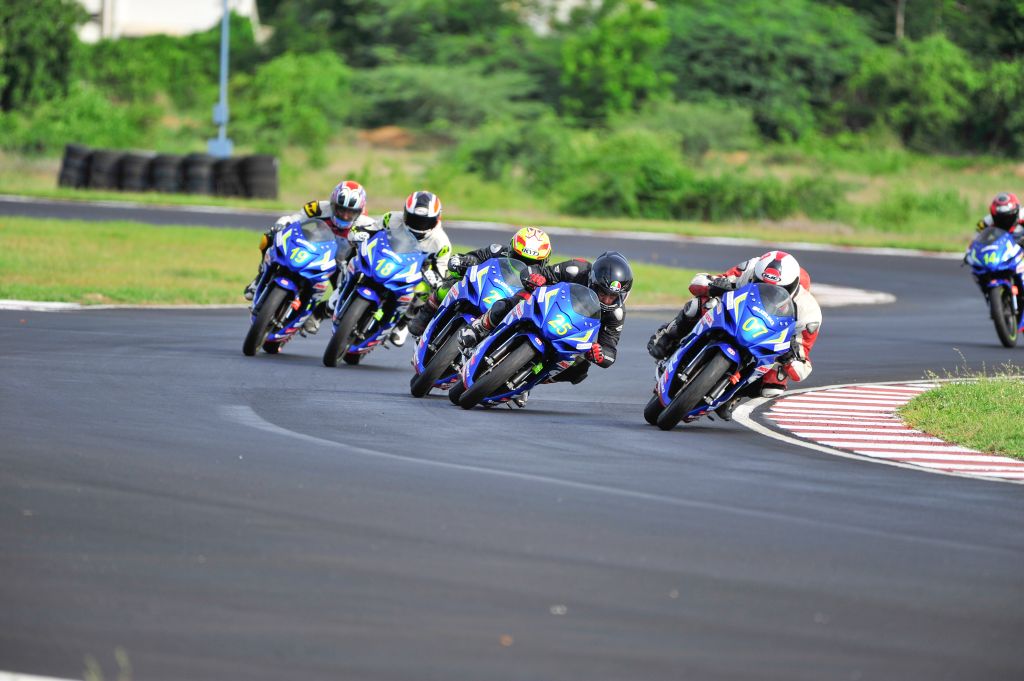 Race 2 was the perfect opportunity for Sri Lankan Rookie Aaron Gunawardena to display his top form as he started the race from last on the grid (due to a crash in Race 1) and yet finished first with a hairs breadth of just 1/1000th of a second!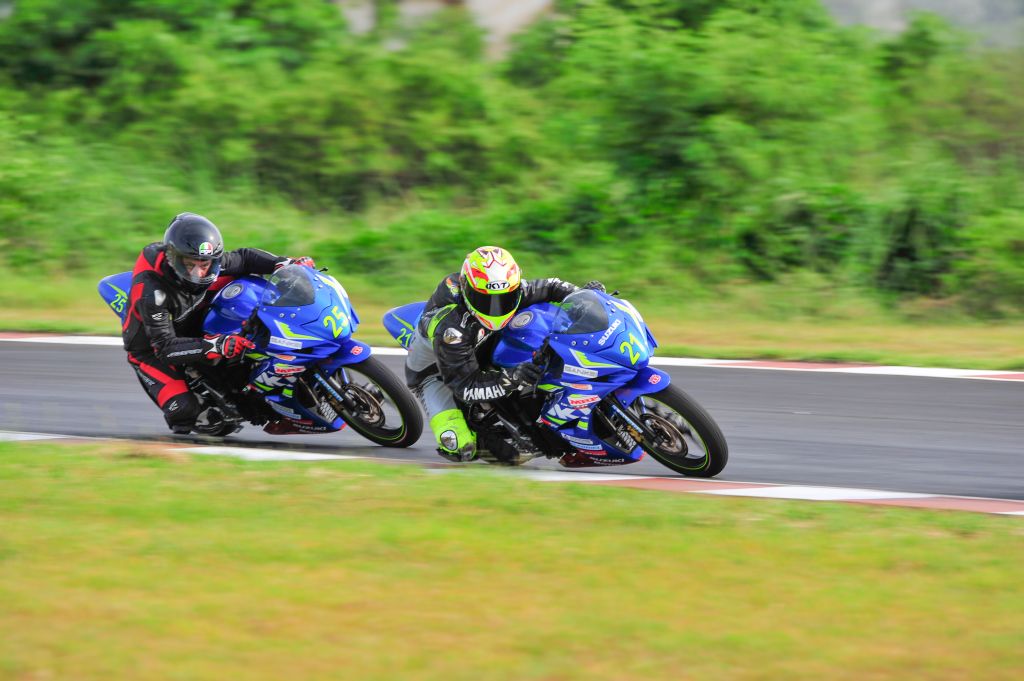 The Novice category was won by Amarnath Rajan followed very closely by Antony Peter who was just 7/100th of a second behind.
Meka crashed out of the Open race, leaving R Rajinikanth to battle with Vivian Gladwin and Vishwadev Muraleedharan for the top 3 positions.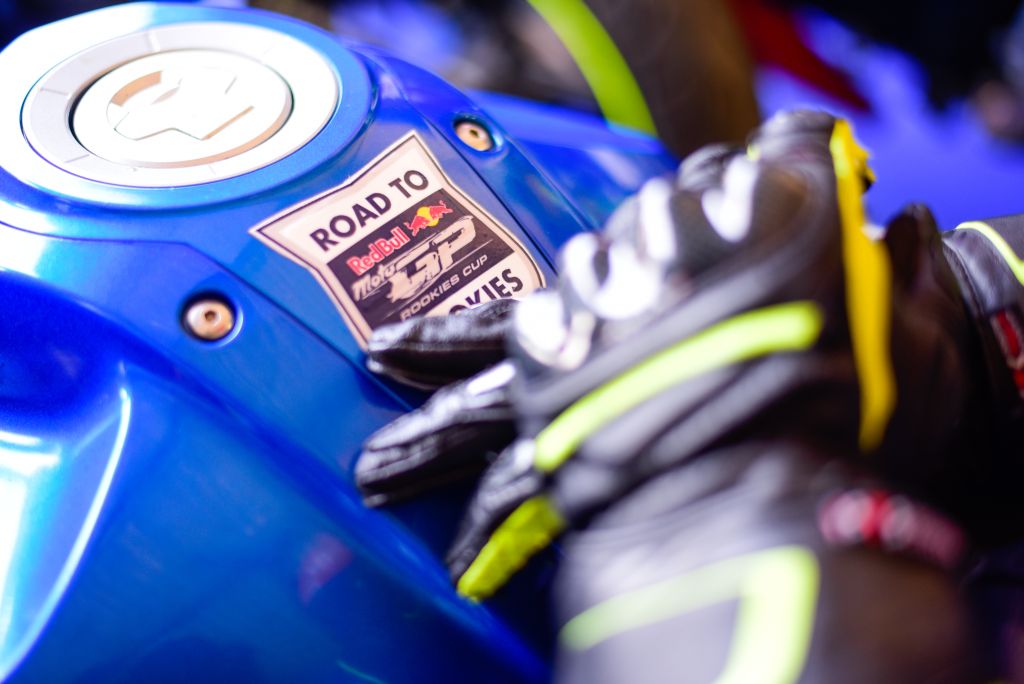 Aaron made it a double by winning Race 3 in the Rookie category from Varoon and Alexander while Amarnath narrowly clinched first spot from Antony Peter with 3/100th of a second in yet another thrilling Novice Race.
The Open race witnessed an amazing comeback from Meka, who started last on the grid and eventually ended 2nd after Vivian Gladwin and just a tenth of a second ahead of Vishwadev!
The results for all 9 races are:
1. Rookie Race 1
Laps: 4
1st: Sachin Choudhary 9:19.705
2nd: Varoon 9:20.037
3rd: Alexander 09:29.225
Best Lap: Varoon 2:16.892
2. Novice Race 1
Laps: 4
1st: Amarnath Rajan 9:04.774
2nd: Antony Peter 9:05.213
3rd: Joseph P Mathew 9:06.261
Best Lap: Joseph P Mathew 2:13:281 (100.3 kmph)
3. Open Race 1
Laps: 6
1st: Meka Vidhuraj 13:28.003
2nd: R Rajinikanth 13:28.145
3rd: Vishwadev Muraleedharan 13:28.614
Best Lap: Vivian Gladwin 2:12:232 (101.1 kmph)
4. Rookie Race 2
Laps: 4
1st: Aaron Gunawardena 9:05.809
2nd: Varoon 9:23.893
3rd: Alexander 9:29.492
Best Lap: Aaron Gunawarden 2:12:772 (100.7 kmph)
5. Novice Race 2
Laps: 4
1st: Amarnath Rajan 9:05.810
2nd: Antony Peter 9:05.883
3rd: Peddu Sri Harsha 9:10.865
Best Lap: Amarnath Rajan 2:13.621
6. Open Race 2
Laps: 6
1st: R Rajinikanth 13:36:688
2nd: Vivian Gladwin 13:37:359
3rd: Vishwadev Muraleedharan 13:39.738
Best Lap: Vivian Gladwin 2:13:204 (100.4 kmph)
7. Rookie Race 3
Laps: 4
1st: Aaron Gunawardena 9:07.216
2nd: Varoon 9:23.711
3rd: Alexander 9:28.228
Best Lap: Aaron Gunawarden 2:14:348
8. Novice Race 3
Laps: 4
1st: Amarnath Rajan 9:07.142
2nd: Antony Peter 9:07.172
3rd: C Raj Kumar 9:08:101
Best Lap: Antony Peter 2:13:971 (99.8 kmph)
9. Open Race 3
Laps: 6
1st: Vivian Gladwin 13:32:558
2nd: Meka Vidhuraj 13:33:316
3rd: Vishwadev Muraleedharan 13:33.408
Best Lap: Vishwadev Muraleedharan 2:13:072 (100.5 kmph)
The riders across all 3 categories were extremely pleased with their Suzuki Gixxer SF race machines and the enhanced braking in the front and rear disc brake addition from last years bikes. They cannot wait to get back on track for the next round of the Gixxer Cup and Road to Rookies Cup from the 1st to 4th September 2016 at MMRT Chennai.
We hope to see you all there!
The Suzuki Gixxer Cup and Red Bull Road to Rookies Cup are organized by Madras Motor Sports Club (MMSC) and approved by the Federation of Motor Sports Clubs of India (FMSCI).
Visit our dedicated website www.suzukigixxercup.in for all the relevant information – Championship Calendar, Results, Photos, Videos, Entry Form & Supplementary Regulations.