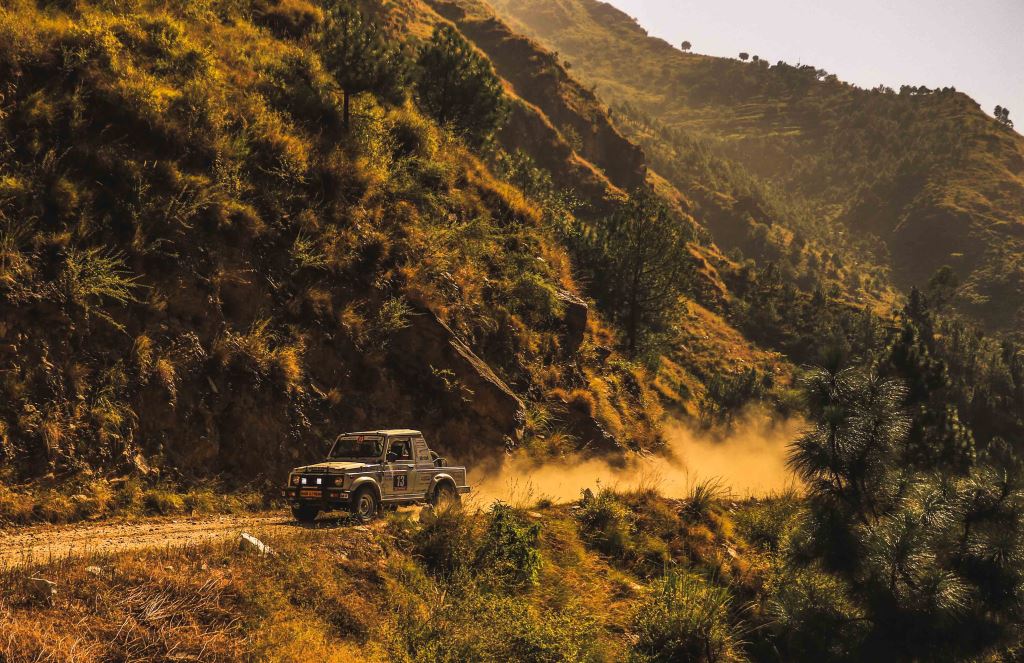 The six day marathon Maruti Suzuki Raid-de-Himalaya entered its second day of driving actions amongst the scenic locations of ManalI with Suresh Rana leading the band in Xtreme category second time.
After the exciting first day from Shimla to Manali, the rallyists were set for tougher challenges from Manali to Dalhousie. Covering a distance of almost 320 kms, the drivers came face to face with extreme harsh road conditions.
Among the leaders we have as number one Suresh Rana category Xtreme finishing with a time score of 2 hours 14 minutes and 45 seconds. He is followed closely by Harpreet Bawa and Raj Singh Rathore.
In the Adventure Trial Category Jagmeet Gill leads with a penalty score of 5 minutes and 32 seconds while Rajesh Chalana trails behind him.
The S Cross has made its way to become one of the toughest players in the adventure category.
The bikers were exciting to watch on the second day with Arvind KP leading the pack in a record time of 2 hours 5 minutes and 12 seconds.
On Day Two, 64 vehicles remain in the Rally Xtreme, while now the race moves to its next exciting level in Srinagar for the third leg.
Day 2 Results
Cars Extreme
Suresh Rana – 2:14:45
Harpreet Bawa- 2:16:19
Raj Singh Rathore- 2:16:27
Bikes Extreme
Arvind KP- 2:05:12
Natraj R- 2:07:12
Ashish Saurabh Moudhghil- 2:08:59
Adventure Trial 
Jagmeet Gill & Chandana Sen- 5 minutes 32 seconds
Rajesh Chalana & Yogesh Gupta – 5 minutes 53 seconds
Subir Roy & Nirav Mehta –5 minutes 58 seconds