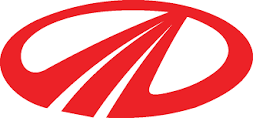 All Mahindra Automotive products are developed and manufactured to meet or exceed the safety standards set in India for a safe driving experience.  In fact, many models exceed the expected regulations of 2019.
The star rating as released by Global NCAP (GNCAP) in the latest crash test was conducted on non-airbags variant of the Scorpio. Typically, in any star rating process, non-airbag variants do not perform well on safety standards.
Most variants of the Scorpio are equipped with airbags and a safety package. Approximately 75% of Scorpio customers choose the air bags variants of the vehicle.
There is nothing more important to us than our customer's safety.  We are committed to meeting and exceeding all current and future safety norms and in most cases giving our customers choice of enhanced safety beyond the regulated standards.