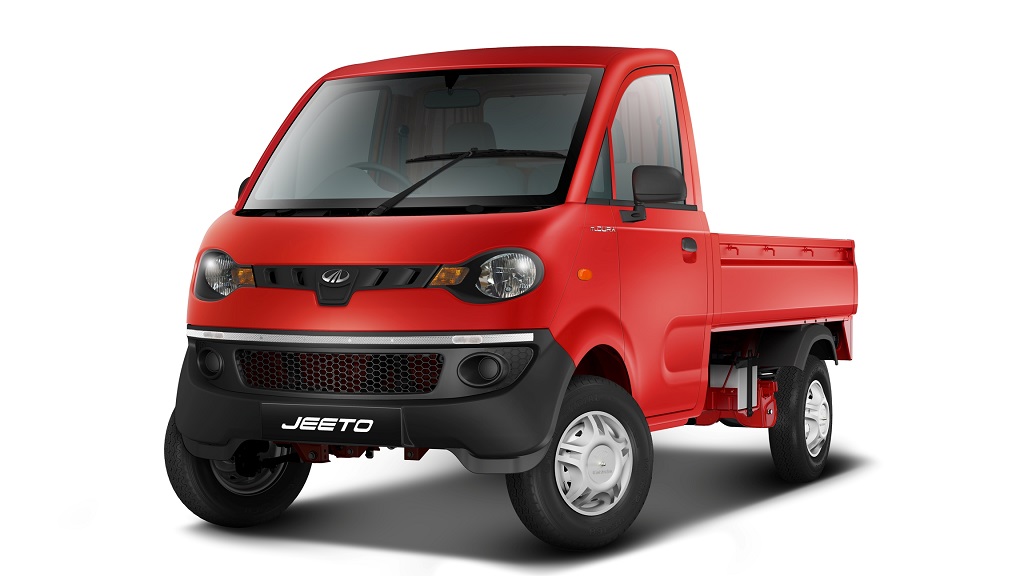 Successfully establishes Mahindra as a leader in small commercial vehicles
Celebrates 1 year on Indian roads
Commemorates the occasion with exciting exchange offers for customers 
Mumbai, August 11, 2016: Mahindra & Mahindra Ltd., a part of the US $17.8 billion Mahindra Group, today announced that its small commercial vehicle Jeeto, the modular range of 8 mini-trucks, has garnered a market share of 20% within just a year of its launch. To celebrate Jeeto's first anniversary and keeping with its customer centric initiatives, the company offered an exchange offer of upto Rs. 20,000. Jeeto also comes with a warranty of 2 years or 40,000 km (whichever is earlier) on the Jeeto.
Launched in June 2015, Jeeto has successfully established Mahindra as a leader in the small commercial vehicle segment. Further, with superior product performance, lower maintenance, best in class mileage and the promise of a 30% higher earning potential, Jeeto has scored high over its nearest competitors.
Speaking on the occasion Pravin Shah, President & Chief Executive (Automotive), Mahindra & Mahindra Ltd. said, "At Mahindra we always believe in making customer-centric, class-leading offerings and the Jeeto has successfully delivered on this promise. A game-changer in its category, Jeeto has helped us increase our market share substantially in less than 2 tonne LCV segment, thereby establishing us as leaders in the small commercial vehicle category. Further we are delighted with our customers' feedback as they have appreciated Jeeto's style, pick-up, fuel economy, higher earning potential and best in class operating economics.  Going forward we will continue to partner with our customers in their endeavour to progress in life and the 1st anniversary celebration initiatives are in line with this thinking."
Jeeto is the first ever product in its category with a modular range of 8 mini-trucks to cater to the varied needs of the sub 1 tonne load segment customers. Since its launch the Jeeto has been a game changer in last mile distribution with its modular range, unmatched versatility and superior efficiency to haul goods across different segments. Jeeto has been designed for refined performance and delivers fuel efficiency of upto 37.6 km/l, which is the best in this segment. All these along with strong customer validations have also resulted in Jeeto being awarded the Apollo CV of the Year Award. Going beyond the product's performance, Jeeto also features in the Make in Telangana video and has received excellent response from ecommerce and captive customers. Amazon has chosen Jeeto as a preferred vehicle for its two wheeler upgrade program.