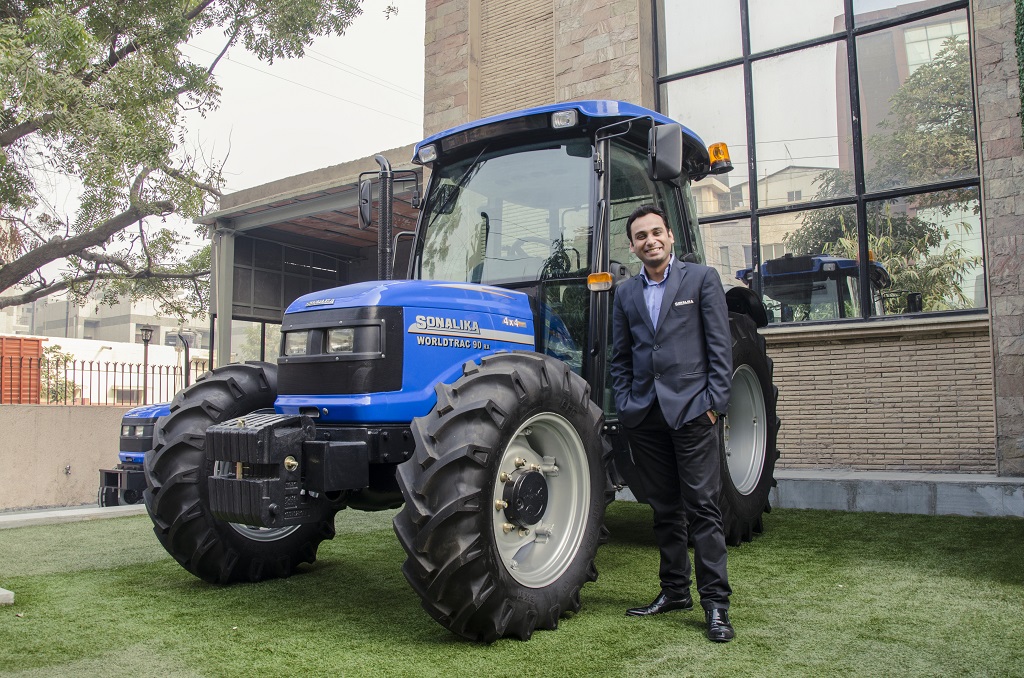 Mumbai, February 02, 2018: India's youngest tractor brand, International Tractors Limited (ITL), makers of Sonalika tractors, which has built the World's No 1 integrated tractor manufacturing plant in Hoshiarpur, recorded domestic sales of 6039 units in the month of January as against 4172 units same period last year, registering 45% growth with all regions contributing significantly, while strengthening footprints in southern markets. The export volume for the month stood at 735 units.
The company performed well in the first month of the year and the union budget announced reinforces how the agriculture segment is going to grow and benefit in FY 18-19.
Commenting on the same, Mr. Raman Mittal, Executive Director Sonalika ITL stated, "The Union Budget 2018-19's strong pro-farmer focus can provide a much-need stimulus to the agriculture sector. Increasing MSP on Kharif crops, larger food processing sector allocation, and other farm programmes can accelerate the sector's growth. We also appreciate the budget's focus on increasing farmer's income and profitability, through better farm price realization and adoption of low cost farming practices. The resulting growth can incentivize farmers to invest in mechanisation to expand the volume of produce from their land parcels.
Sonalika has always focused in offering customized farming solutions leading to enhanced productivity. We are amongst the few selected brands partnering Niti Aayog's – Champion's of Change to contribute in the strategy for doubling farmer's income.
About Sonalika International Tractors Ltd.
Sonalika International Tractors Ltd. Manufacturer of heavy duty tractor range, which produces technologically superior tractors in a range from 20HP to 120HP. Today, Sonalika ITL stands as 3rd largest
tractor maker in India and is recognized in both domestic as well as international market as a formidable player. The company has earned the trust of over 8 lakhs customers in more than 90 countries in just 2 decades, which is a remarkable growth.
With the increasing demands of tractors globally and to fulfill this demand, Sonalika has established World's No.1 integrated tractor manufacturing facility, strategically located in Hoshiarpur, Punjab. This plant has a total capacity to manufacture approximately 3 lakhs tractors, the new Plant has a capacity to manufacture 2 lakh tractors with a roll out time of 2 minutes per tractor and the other plant has a capacity of 1 lakh tractors annually. The company has strategic business partnership with Yanmar, Japan.