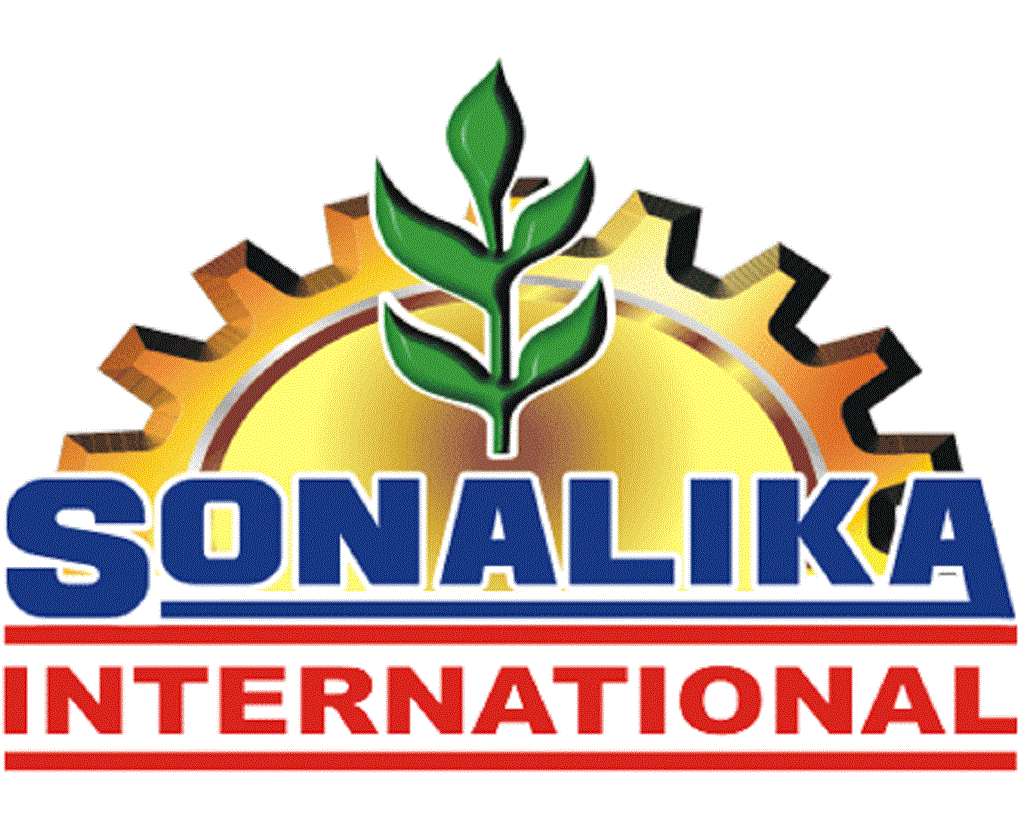 Sonalika International Tractors Ltd., the 3rd largest tractor manufacturing company in India aims to double its revenue by 2020. The company that produces bestselling tractors between 20 HP to 120 HP is on the path of becoming a leading tractor brand.
Sonalika ITL is intrinsic to India's efforts in enhancing agricultural productivity and enriching its farmers. With a market share growth rate of 50%, the company has been able to achieve 12% market share in India in the last 4 years. By 2020, the company aims to double its revenue from $660 million at which it stands currently and become a leader in the tractor manufacturing industry. The company is the No. 1 brand in Haryana and Himachal Pradesh. It is amongst the top three leading brands in states such as J&K, Punjab, Haryana, Chhattisgarh, Jharkhand, West Bengal, Maharashtra, Gujrat, Rajasthan, Assam, and Orissa.
"With our customer centric approach, our focus has always been to empower the farmers by providing solutions/ products that will enhance their agricultural productivity. It's a proud moment for us at Sonalika ITL as we are today amongst the top 3 tractor manufacturing companies, We have been able to achieve this position in a short span of time due to support of our dealers, farmers, suppliers and employees. The continuous trust of our patrons has made us one of the fastest growing tractor manufacturing company in the country. We are aiming to double our revenue from $660 million by 2020," Says Mr. Raman Mittal, Executive Director, Sonalika International Tractors Ltd.
Sonalika ITL boasts of the largest global integrated tractor manufacturing plant in the world. Strategically located in Hoshiarpur, Punjab, the plant has a production capacity of 2 lakh tractors annually with 2 minutes roll out time for each tractor. The world class integrated manufacturing plant offers all facilities from engine to assembly, under one roof. The plant is equipped to manufacture everything from sheet plastics, sheet metals, transmission, engines to the whole tractor.The robotic paint facility for base and top coat has been introduced for the first time in tractor industry in India by Sonalika ITL.
The new plant will efficiently meet the ever growing demand and will shorten the supply time of tractors across markets while maintaining superior quality standards. Its R&D center is equipped with highly skilled and experienced manpower who have developed product platforms ranging from 20 HP to 120 HP catering to domestic & international markets.
Sonalika ITL has a robust global presence and has earned the trust of over 6 lakhs patrons in more than 80 countries across the globe and is a leader in Algeria, Nepal and Myanmar. It is today, the only Indian company present in 20 European countries. Sonalika ITL has aggressive expansion plans to tap Russia and CIS markets and increase its footprints in European and non-European countries.
Since its inception in 1996, Sonalika ITL has come a long way in becoming the third largest tractor manufacturer in India. Sonalika ITL has registered its success globally through sheer dedication towards serving farmers and making their lives easier. Sonalika ITL with its 'Customer centric' approach and an endeavor to manufacture zero defect products fulfills all the needs of the agriculture community by providing solutions that enables them to earn more and save more.