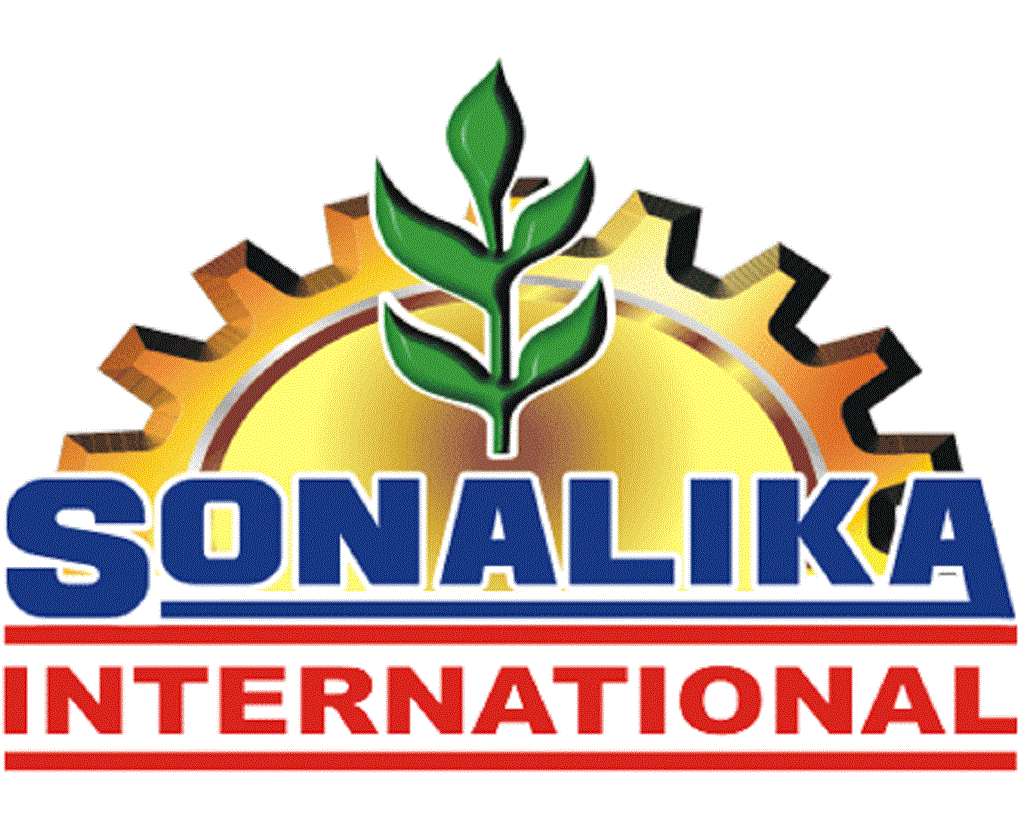 All time high (since 2014)  Domestic Market Share of 14.2% in Nov'16
Both Volume & Market Share grew by 4% & 2.3 % respectively  while Tractor Industry decline declined by 9.3%
Sonalika ITL crossed 50,000 tractors in just 8 months of current Financial Year
India's 3rd largest tractor manufacturing company, Sonalika International Tractors Ltd., has posed an impressive performance in Nov'16 by selling 5778 units . While most of the industry players have shown de-growth of business, Sonalika ITL achieved market share of 14.2% which is all time high of last 2 yrs. & also gown in volumes by 4%.  This is the result of exceptional product performance and appreciation by farmers.  The company's exports also grew of 32% in November.
Delighted by this growth, Mr Raman Mittal, Executive Director -Sonalika ITL said; "We have achieved the highest market share of 14.2% in any single month from last 2 years. Our success has been despite the market conditions which have toughened and the industry has slowed down. This is the result of our focused strategies in order to improve our sales across regions. Sonalika ITL has well placed its product offerings both in the cost efficient and premium segment to optimize the growth potential. Company follows the customer centric approach to manufacture ergonomically designed products suitable to farmers need enabling them to earn and save more. This has given the company an edge over its competitors to earn trust of now 7 lakh customers globally "
Representing India on the  world Map, today, Sonalika ITL is catering to more than 100 countries, including 20 European countries, with its product offerings  from 20HP to 120HP that are completely made in India. Sonalika ITL has established one of the world's largest integrated tractor manufacturing plant equipped with world class technologies. The new plant will provide complete agricultural solution to cater to the need of global & domestic markets, while matching international quality standards.
About Sonalika International Tractors Ltd:
Sonalika International tractors Ltd. is the country's heavy duty tractor range which produces technologically superior tractors in a range from 20HP to 120HP. Today, Sonalika ITL stands as 3rd largest tractor maker in India and is recognized in both domestic as well as international market as a formidable player. The company has earned the trust of over 7 lakhs customers in more than 100 Countries in just 2 decades which is a remarkable growth.
With the increasing demands of tractors globally and to fulfill this demand, Sonalika ITL boasts of Sonalika World Plant a state-of-the-art integrated tractor manufacturing plant, strategically located in Hoshiarpur. This plant will have a capacity to manufacture approximately 2 lakh tractors annually with a roll out time of around 2 minutes. The company is in a growing state and has strategic business partnership with Blackstone PE and Yanmer, Japan.