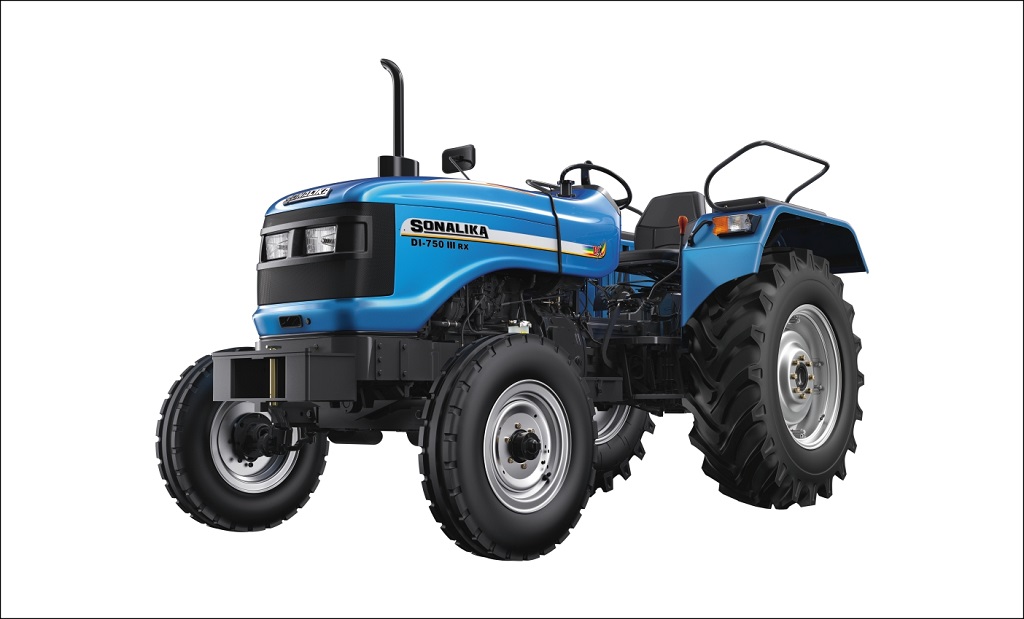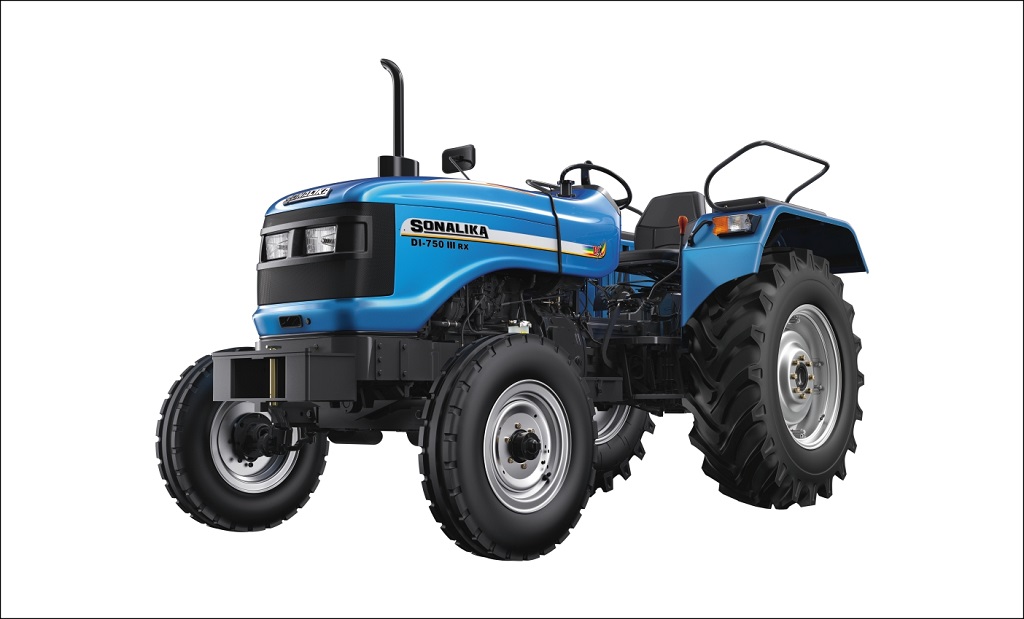 Sonalika International Tractors Limited, the 3rd largest tractor manufacturer of India, is running along with the PM's vision of Make in India, doubling up the farmers' income by the year 2022. The goal of farm mechanization and turning agriculture as a profession are transforming into reality with the introduction of heavy duty and stylish tractors like RX series of Sonalika ITL.
The RX series is seen as the GAME CHANGER for farmers in the agricultural sector. Tractors of this series not only offer heavy duty operations in the most strenuous conditions, but are visually appealing as well, owning to their well-crafted designs and aesthetics. Stereotypical image of tractors as of crude machinery has been upgraded to stylish machinery with this series, which is appreciated across the nation. The RX Series tractors are loaded with features like premium dry type air cleaner for prolonged engine life, oil immersed brakes, bonnet lock for battery safety, constant mesh gear box, variants for potato farming and many more. This series has raised up the sales of Sonalika Tractors significantly and contributing to farmers pride and earnings as well.
Mr. Raman Mittal, Executive Director, Sonalika ITL said, "Sonalika ITL has been serving the backbone of the nation, farmers, for more than 20 years now, with the superior most technology and innovations. We strive to offer top notch products that deliver heavy duty performance, while allowing the farmers to earn and save more. The technology, style and comfort of our RX series is being appreciated by progressive and young generation farmers making them feel proud with sense of using MAKE IN INDIA product having global outlook.  Considering the goal of enabling farmers to double up their income by 2022, the efficient technology of our tractors will play a crucial role in this advancement. The constant innovations and upgrades are escalating farm mechanization on an exponential level."
The introduction of technologically advanced tractors is slowly changing the arena of agricultural sector, where farming is turning into a preferred occupation for many. This transformation can be accounted to the facilities a modern tractor comes with, including better safety, comfort and efficiency. Sonalika ITL since its inception in 1996, leading by its innovation and farmer orientation, In Just 2 Decades this Brand has reached to top 3 players in INDIA and market leader in exporting to more than 100 countries. Sonalika ITL has an integrated tractor manufacturing plant which provide complete agricultural solution to cater to the need of global & domestic markets while matching international quality standards. This truly signifies the 'Make in India' vision of our Hon'ble Prime Minister Mr. Narendra Modi.