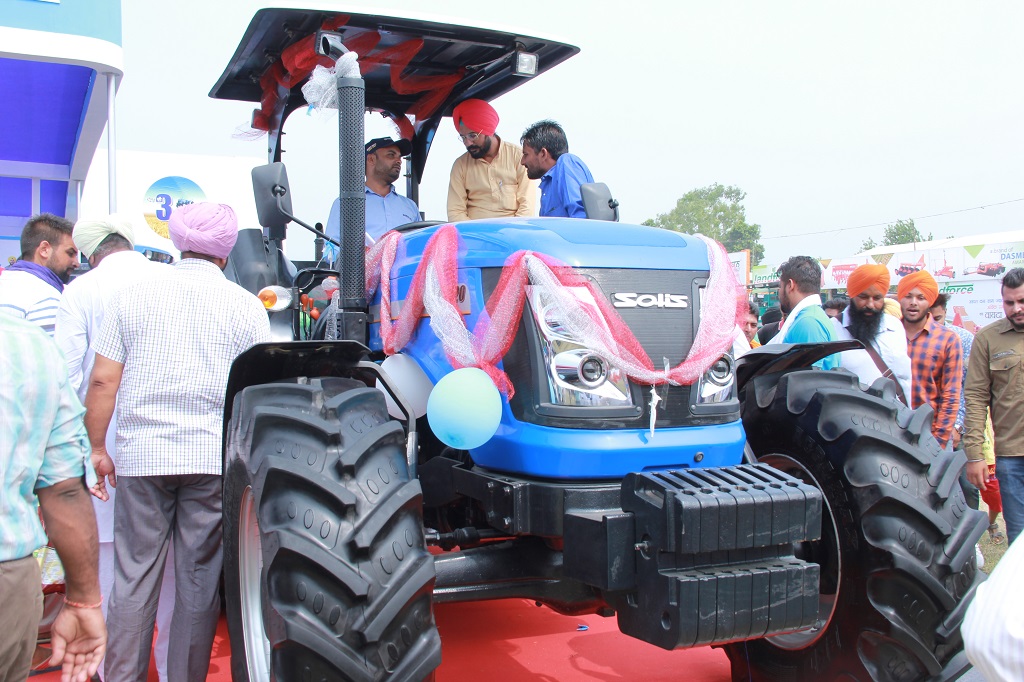 Sonalika International Tractors Ltd., the 3rd largest tractor manufacturer of India, today showcased India's first indigenous 120 HP tractor, 'Solis 120' for global market at PAU Mela. Sonalika ITL is the first and only Indian company to indigenously develop & manufacture country's highest ever 120 HP tractors with the aim to showcase Indian footprints in global agriculture market, taking Prime Ministers vision of Make In India forward.
The new 'Solis 120' is ergonomically designed to cater to the evolving need of the end user featuring international styling and powerful engine of 6 cylinder, offering longer wheelbase for better grip, turbo charged engine with 24+24 gear box, increased torque and comfortable seats for driving comfort which makes it a superior offering to those looking for ease of doing arduous work for longer hours. With unprecedented 4500KG lifting capacity, low in maintenance cost, loaded with futuristic design and impressive features, this product is set to revolutionize the high end premium Indian tractor market. 'Solis 120' can be easily deployed into multipurpose usages from agriculture, haulage and infrastructure requirements.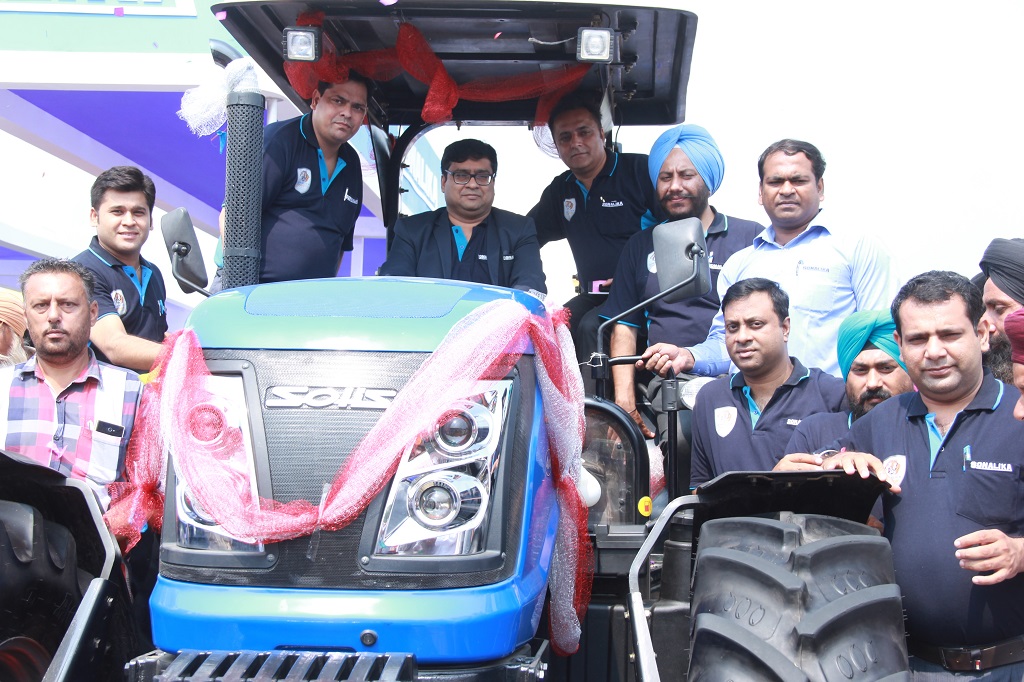 Speaking at the event, Mr. D.L Rana, Director Sales & Marketing, Sonalika ITL said, "The Solis 120 showcases our technological superiority and readiness for the future. This tractor is designed in keeping farmers comfort and demand of rugged and agile performance of the machine, which can work for longer durations. Through this 120 HP tractor, the company is focusing on commercial farmers & cooperative farming solutions by providing an ease in doing arduous work. Sonalika ITL has always been a pioneer in bringing out new technologies to make farmers earn and save more. Laying greater emphasis on improvement, innovation and effective execution of our offerings, we are closely monitoring the quality of our products and gearing our strategies that are both customer and market focused."
Sonalika ITL also displayed its specialized range of tractors at the fair. The display included an extensive range of DI 30 Baagban Super, along with RX 745 III Potato Special, Rx 60 MM Super Potato Special, Rx 750 III HDM, RX 60, WT 60- 4WD and WT 90 (AC cabin) tractors, showcasing the best in agri – machinery. The tractors displayed at Sonalika ITL stall got appreciated by the famers of Punjab and Haryana who visited PAU KisanMela in Ludhiana.
Mr. Vivek Goyal, Zonal Head, Punjab and Haryana, Sonalika ITL added "PAU mela is an important platform for us to connect with farmers and update them with new technologies used in tractors that would make their life simpler. From past few years we are continuously participating here to understand evolving needs of the famers and use their inputs for the enhancement of our products."
KisanMela, Punjab Agricultural University, is a 2 day event (September 22 – 23) organized twice a year to cater the needs of the farmers.