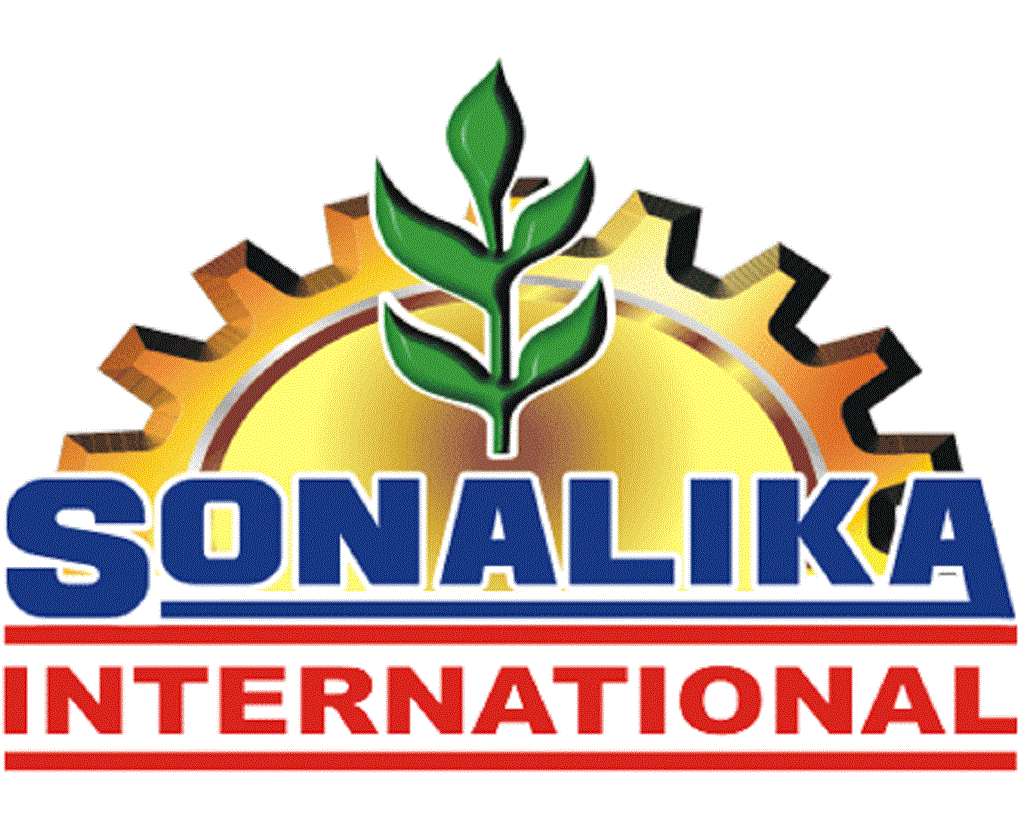 -Registers a whopping 5168-units sale over last year's 4297-units in December in both domestic and international markets-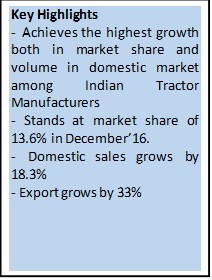 India's youngest and third largest brand, Sonalika International Tractors Ltd., revels in joy in its journey of boundless success fueled with a remarkable performance of growth in December 2016; the company accomplished a phenomenal growth of 20.3%, compared to last year's performance. The race to the top has been exciting and the company has achieved market share of 13.6 % in December 2016, the growth in both sales volume & market share is the highest among all Indian tractor manufacturers in today's scenario. Sonalika registered a whopping 5169-units sale over last year's 4297-units in December in both domestic and international markets.
The significant growth in sales volume by 18.3% in domestic and 33% in international market, with 4080 and 1089 units respectively sold in December 2016. To add to their delight the company gained further value by achieving double digits in volume to volume every month. This spike in sales is a testimony of their strong commitment towards global market sales by aligning their products with customer demand. This high appreciation received from farmers across the globe is a demonstration of their unmatched performance and longevity.
Mr. Raman Mittal, Executive Director – Sonalika ITL delighted and proud at achieving this milestone said, "The brand initiatives, strategies and after sale services have earned Sonalika ITL a well-deserved success in the winter month sales. We have taken steps to increase our visibility and expanded our market reach while following a holistic approach to serving our customers for a better experience. Indeed, it is a proud moment for us to build the trust among our stakeholders.  This has led us to grow our market share and sales volume against competing brands. We believe in bringing the best of customizable-technology for our customers and we will continue to strive for the best in the future."
Representing India on the World Map, today Sonalika ITL is catering to more than 80 countries, including 24 European countries, with its products from 20HP to 120HP that are completely made in India. Sonalika ITL has established one of the world's largest integrated tractor manufacturing plants equipped with world-class technologies in Hoshiarpur, Punjab. This new plant will provide a complete agricultural solution to cater to the need of global and domestic markets while matching international quality standards.