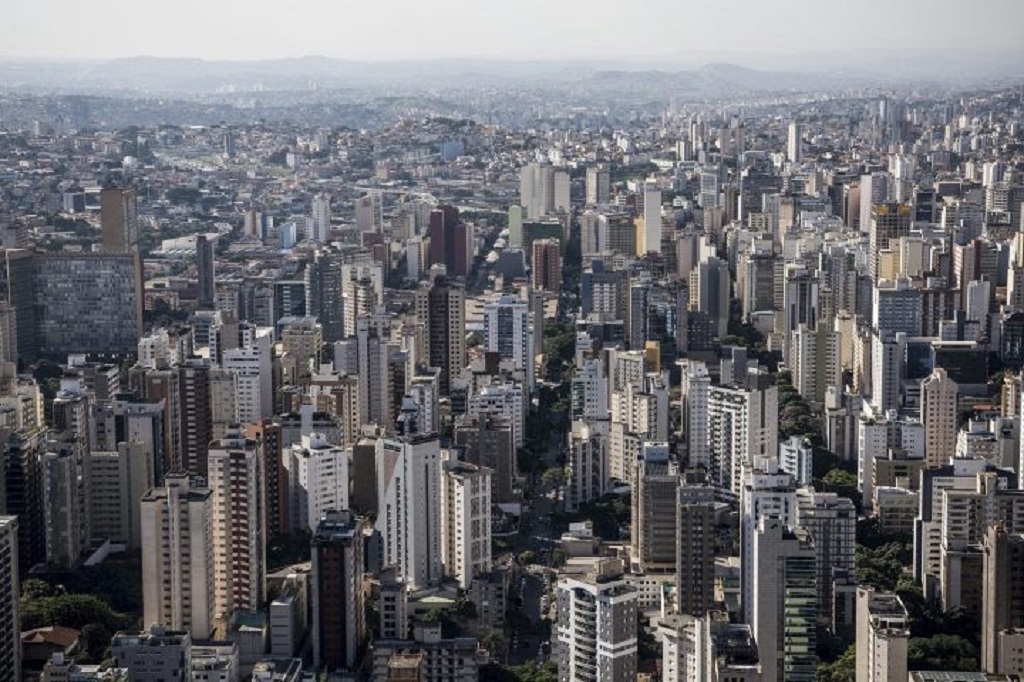 Independent tests show bus performs well without losing power and torque, even at 2,700-metre altitude.
South America is home to its fair share of high altitude cities, and anyone who has ever been to a place that sits at more than 2,400 metres above sea level will tell you how difficult it can be to adapt to the thinner air. The oxygen levels are lower and that can leave you short of breath and tired; your body is not 'performing' at its optimum level.
Indeed, in 2009, the much-fancied Argentina football team lost 6-1 to Bolivia in a World Cup qualifier, in large part because they hadn't prepared for the challenge of playing in La Paz at a height of 3,600 metres above sea level. The team was unable to perform at its optimum level.
The same basic principle applies to naturally-aspirated engines. The thinner air at higher altitudes means the engine can't get as much air into it, so it can't create enough power.
Stringent altitude tests
But a recent study by the National University of Colombia has found that Scania's Euro 6 gas bus can perform with the same effectiveness at high altitudes as it does at sea level. That's great news for Scania and for Colombia's capital Bogotá, which is 2,700 metres above sea level. For, earlier in 2016, Scania concluded a deal to supply Euro 6 gas buses to Masivo Capital, one of the operators of Bogotá's Transmilenio Bus Rapid Transit system.
The university's testers conducted several demanding trials of the bus, in Bogotá and also in Colombia's second city, Medellin (1,500 metres above sea level). They measured the starting capability of the bus on steep slopes, its performance in heavy traffic, its fuel consumption and the pollutant emissions of Euro 6 technology. In all of the tests the bus maintained its high performance level without losing power and torque, and was cleaner into the bargain.
Validation
"It's great to get this independent validation of the Euro 6," says Thomas Åkerblom, who between 2010 and 2014 was manager of the Euro 6 engine development group, before moving into his current role of Group Manager for Engine Strategy Otto.
"We were a little worried," he adds, "because it's still quite early and we had only been able to test to a height of 1,500 metres in Europe, even though our calculations told us it would be possible for the Euro 6 to operate at higher altitudes, such as there are in Colombia. So it's nice to see the result and we are very happy that the engine has performed so well."
The secret of success
So why does it perform so well? Åkerblom explains.
"Whereas naturally-aspirated engines can't take in enough air to generate sufficient power, the turbocharger in the engine of the Euro 6 gas bus provides a boost that brings back the same pressure into the cylinder as it does at sea level; what is lost due to the altitude is compensated for by the extra 200 to 400 millibars boost in pressure.
"Even then, when you depress the accelerator pedal, there can be a momentary lack of power at that altitude, but the automatic gearbox of the Euro 6 bus provides enough torque to speed up the flow of air into the engine."
Sustainability
The sustainability aspect is addressed by the use of a Lambda 1 three-way catalyst system, such as has been used in cars for many years. A three-way catalytic converter has the advantage of controlling the emission of nitric oxide and nitrogen dioxide. While a lean-burn engine with aftertreatment might provide better fuel consumption, it's more complicated, more expensive, and not as robust as a Lambda 1-fitted engine.
All of which should be of great interest not only to Colombia (Scania has already delivered Euro 6 buses to Bogotá and the coastal city of Cartagena de Indias), but to other high altitude cities in South America and beyond.
"We developed the Euro 6 with Europe and the required emissions standards in mind, but we know that it should work well in different qualities of gas and different environments worldwide – it's the right way to go; it's a robust gas product," says Åkerblom.