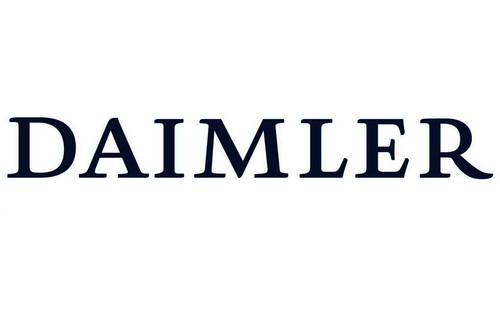 "Today's decision of the Supreme Court reassures us in our belief that industry interests must go together with the interests of the society at large. The BS-IV standard will bring much needed improvements in terms of air quality, to the benefit of the people and the environment. "
"At BharatBenz, we had made the strategic decision last year to only focus on BS-IV vehicles, and we have worked relentlessly for more than a year to achieve this. Consequently, we gradually phased out BS-III in our business system and have made the switch to produce only BS-IV vehicles in March, exactly according to plan."
"We are now counting down for next week's launch of our all-new range of BharatBenz trucks, featuring our clean and fuel-efficient BS-IV technology package. We could not have chosen a better timing to introduce these fresh new products."
Quick facts / background information:
DICV's entire BharatBenz product range of trucks above 9 to 49 tonnes has been available as BS-IV variants since August 2015. By the end of March 2017, more than 1,000 BharatBenz BS-IV trucks have been delivered to customers and clocked up more than 200 lakh kilometres.
DICV has collected extensive feedback from these early customers, which has been very positive: besides the further improved fuel economy, customers appreciate the fact that BharatBenz BS-IV vehicles also accept BS-III fuel, if required. The company has worked for more than a year to be fully ready for the transition on

1st April 2017

, from product        Page 2 development through aftersales. 
BharatBenz BS-IV vehicles meet the upgraded norms using a system based on SCR technology proven in hundreds of thousands of Daimler commercial vehicles in many markets for over a decade. DICV has tested this technology in Indian operating conditions for over a million kilometres before starting to roll it out to customers in 2015. 
DICV at a Glance
Daimler India Commercial Vehicles (DICV) is a 100% subsidiary of Daimler AG, Stuttgart, Germany. DICV is a full-fledged commercial vehicle player in the Indian market. It currently produces and sells above 9 to 49 tons trucks for the Indian volume market, under the brand BharatBenz. BharatBenz stands for Indian engineering with German DNA. Under its bus division, the company produces and sells BharatBenz buses and Mercedes-Benz buses from its manufacturing plant at Oragadam. Bharat-Benz products have been engineered to serve all major customer segments with a focus on total-cost-of ownership, safety, reliability and comfort. Trucks including knocked-down vehicle kits as well as buses and bus chassis produced for the FUSO brand and the Mercedes-Benz brand are exported to more than 30 markets in the Middle East, Africa, Asia, and Latin America.
The state-of-the-art production plant at Oragadam near Chennai spreads over 400 acres (160 hectares) and was opened in 2012. The site is also home to DICV's headquarters and R&D operations, and features a highly modern test track. DICV has made an overall investment of more than INR 5,000 crores. In August 2016, less than four years after the start of production, the milestone of 50,000 produced vehicles was crossed – an unprecedented ramp-up in the Indian commercial vehicle industry.