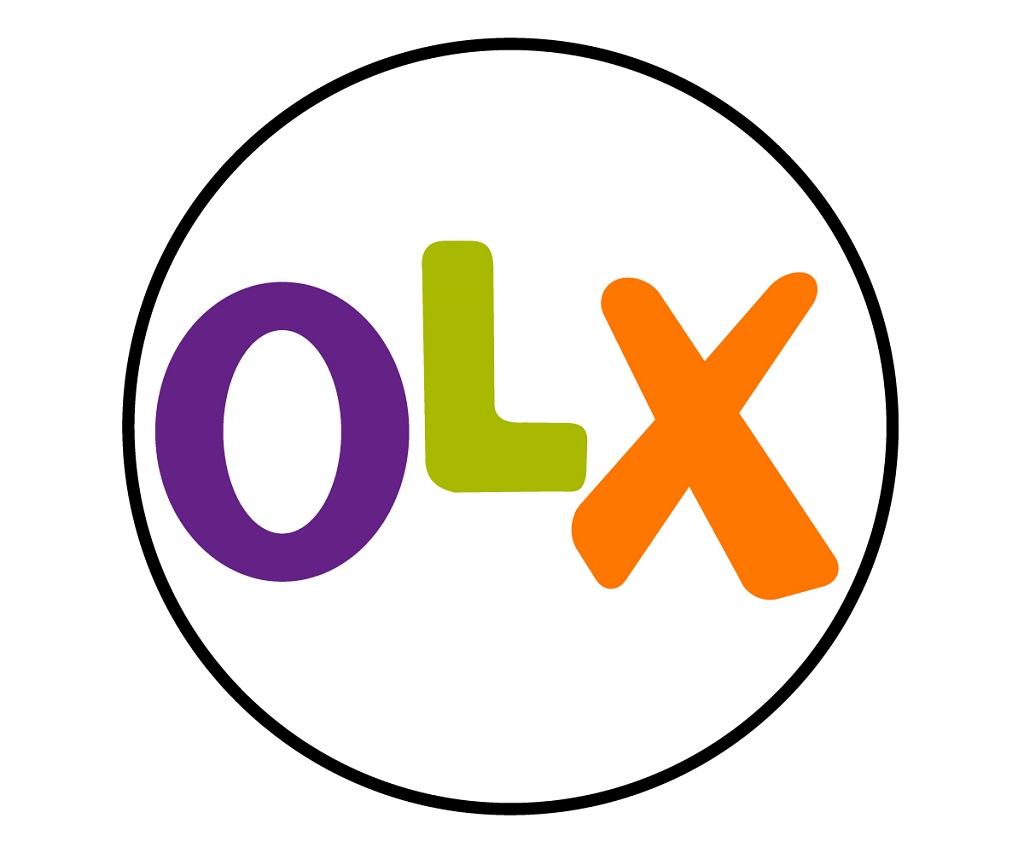 OLX has three times higher top-of-mind awareness than the nearest competitor in the pre-owned two-wheelers category according to a Frost & Sullivan and OLX Survey
Every minute 6 two-wheelers are put up for sale on OLX, and 3 are sold.
Used two-wheelers is the 2nd biggest category on OLX, registering 3.2 Million+ annual listings.
56 Million two-wheelers sold on OLX in 2016.
Pre-Owned Two-Wheelers worth over $ 900 Million of GMV, sold on OLX in 2016.
New Delhi, INDIA, March 6, 2017: OLX, India's largest online marketplace for pre-owned goods has reinforced its leadership position as the number one destination for buying and selling of used automobiles in the country. Already the market leader in cars with 72% market share of the pre-owned car market in India, latest data from OLX reveals that it is the leader in pre-owned two-wheelers as well with one-fourth of all the pre-owned two-wheelers in the country being listed on OLX. OLX also has approximately 75% market share of the online market for pre-owned two-wheelers in India.
Frost & Sullivan, the global consulting firm, and OLX conducted a market survey in 2016 that corroborated the leadership of OLX in the pre-owned two-wheelers category. The survey, which interviewed 3600 respondents face-to-face, concluded that OLX has the highest awareness in the pre-owned two-wheelers category, three times higher than that of the closest competitor. The high awareness translated into higher sale conversions as well with OLX users reporting the highest awareness-to-visit conversion in the category, and 75% of OLX sellers saying that they found a buyer on OLX. In addition to this, of all those who considered buying used two-wheelers online, three out of five buyers said that they completed their final purchase on OLX, a figure that was almost four times that of OLX's nearest competitor according to the survey
Nandini Kelkar, Research Director, Customer Research Practice, Frost & Sullivan – South Asia, Middle East & North Africa, said "Used car and bike ownership fulfils both functional needs (such as long distance travel, easy maneuverability, taking the entire family together, etc.) and emotional needs (such as status, lifestyle upgrade etc.) Through our survey it has been confirmed that awareness about OLX among used 2-Wheeler sellers and buyers in India is three times higher compared to its nearest competitor. Among online buyers of used 2-Wheelers, over 60% completed final purchase via OLX, which is four times higher than the nearest competitor according to the survey."
The survey findings are in line with OLX's internal data. In terms of the quantum of listings, OLX has the largest share of the pre-owned two-wheelers market by any single player. In CY 2016, OLX registered more than 3.2 million listings of two-wheelers, of which motorcycles form a major share out of which 1.56 million were sold. In other words, every minute six two-wheelers are listed on OLX, and three are sold.
According to data from the Society of Indian Automobile Manufacturers (SIAM), almost 16.5 million new two-wheelers were sold in 2015-16 registering a year-on-year growth of 3% from the previous year. As per some industry estimates, the used two-wheeler market is estimated to be 12 million units, which implies that OLX sells 13% of all the used two-wheelers sold in India yearly, and more than one-fourth of the total pre-owned two-wheelers in India are listed on OLX.
At 12 million units, the pre-owned two-wheeler market is four times the size of the pre-owned cars market, which is estimated at 3.3 Million units. The pre-owned two-wheeler market is not as mature as the pre-owned car market, but in terms of volume it is much bigger.
Said Amarjit Singh Batra, CEO, OLX India, "India is predominantly a two-wheeler market but there was no organized platform for buying and selling of two-wheelers before OLX entered the space. OLX pioneered the pre-owned two-wheeler marketplace in India becoming the default destination for selling and buying of motorcycles and scooters in the country. While, one in four pre-owned two-wheelers are listed on OLX, our estimates show that OLX has 75% market share of the online market for pre-owned two-wheelers in India, which signifies our strength in terms of volume and the overall leadership in the space."
The coming year should see OLX capture an even larger share of the market as the two-wheeler, category, especially motorcycles, is showing a steady growth of 50% year-on-year on OLX," Batra added.
On the buy side, OLX offers a steady stream of registered buyers who increase the chances of successful transactions. OLX receives 3.5 million buyer enquires on used two-wheelers every month, which implies that each two-wheeler listing on OLX gets double-digit responses.
These enquires result on an average 130,000 transactions per month on the platform, generating a combined sale value (GMV) of USD 75 million (Approx. INR 488 Crores) per month. This implies an average sale/ purchase cost of each two-wheeler on OLX is approximately INR 37,000 per unit, suggesting the high-quality of pre-owned two-wheelers listed on OLX.
A regional break-up of the two-wheelers listings shows 52% of them coming from the metro markets of Delhi, Mumbai, Bangalore, Chennai, Hyderabad, and Kolkata. The remaining 48% of the listings come from non-metro cities. Last year, 4,000 cities and towns across India sold on OLX.
In terms of traffic, the auto category including cars and two-wheelers is the largest category on OLX generating 1.3 billion page-views that amounts to 45% of the traffic per month. Two- wheelers forms the second biggest category in terms of traffic on OLX and alone generates nearly 230 million page-views every month (January 2017).  As per Google Trends, OLX has a brand awareness at least 6 times that of any other player in the market in the 'Autos & Vehicles' category as of Feb 2017.
Most Popular Brands
On an average each used two-wheeler sold on OLX is between 3-5 years old. Bajaj, Hero Honda, Yamaha, Royal Enfield, and Honda in that order are the 5 most popular brands sold on OLX.
Most Popular Categories
In terms of categories, bikes across Mileage (Less than 150cc), Premium (150 cc- 250cc) and Luxury (Above 250cc) segments are listed on OLX. On an average 55%, 35%, and 10% listings are from mileage, premium and luxury segments respectively.
Most Popular Two-Wheeler Models
Bajaj Pulsar, Royal Enfield Bullet, Honda Activa, and Hero Honda Passion in the order are the most popular models in two- wheelers. As of today one can find over 25,223 Bajaj Pulsars, 8,274 Royal Enfield Bullets, 7,298 Honda Activa scooters and 5,205 Hero Honda Passion bikes listed on OLX.
Most Popular Premium Bikes On OLX
Harley Davidson Street 750, KTM Duke, and Royal Enfield Classic 500 are the most listed high-end bikes OLX.
Frost & Sullivan Methodology:
The Consumer Research Survey involved a rigorous approach with measurement parameters applied to conduct a detailed analysis with 'Qualitative' and 'Quantitative' inputs derived from a select Target Group (TG) of respondents from key metro cities (both Tier 1 and Tier 2) across India. In the 'Qualitative' phase, Focus Group Discussions (FGDs) were conducted among both existing 'Online' and 'Offline' buyers/sellers of pre-owned vehicles through various online platforms, as well as potential buyers/sellers who use the Internet and intend to buy or sell their vehicles through websites. In the 'Quantitative' phase of the research, face-to-face primary interviews were conducted among both existing and potential buyers/sellers, with a specified quota for buyers/sellers through 'Online' and 'Offline' modes to deep dive for insights on the core TG. The report prepared by Frost & Sullivan provided clear insights from 'pre-owned' vehicle buyers and sellers in terms of identifying 'need gaps' with respect to online transactions, current awareness and usage of various online websites for sale and purchase, and their brand equity based on key parameters. Strategic and actionable insights on overall preference, optimal price determination and evaluation of features that aid in improving web traffic, sales, purchase conversion and Consumer Segmentation were also provided as findings in the report.
About OLX:
OLX is India's number one consumer-to-consumer (C2C) marketplace. It is India's largest marketplace for pre-owned cars and motorbikes, mobile phones, household items, and jobs and real-estate. OLX offers fast, and hyper-local way for Indians to sell, buy, and rent pre-owned goods and services. As pioneers of 'We-Commerce' in India, OLX brings sellers and buyers together for win-win exchanges.
OLX was founded in 2006, and is backed by Naspers, which is a global Internet and entertainment group and amongst the largest technology investors in the world. OLX is present in 40+ countries across the globe, and is the market leader in most of these countries. In India it already has 80% market share of the C2C online trade. OLX is the number #1 buying + selling mobile App in India according to Google Play store, and is currently trending at 3.4 billion page-views a month (Jan 2017). OLX India has won prestigious industry awards and accolades and was recently recognized by the prestigious 'Superbrands' in 2016.
About Frost & Sullivan:
Frost & Sullivan, the Growth Partnership Company, works in collaboration with clients to leverage visionary innovation that addresses the global challenges and related growth opportunities that will make or break today's market participants. For more than 50 years, we have been developing growth strategies for the Global 1000, emerging businesses, the public sector and the investment community. Is your organization prepared for the next profound wave of industry convergence, disruptive technologies, increasing competitive intensity, Mega Trends, breakthrough best practices, changing customer dynamics and emerging economies?