NEW DELHI, December 15, 2017 – Nissan has appointed Hardeep Singh Brar as Director – Sales and Network, Nissan Motor India Pvt. Ltd.
In this role, Brar will be responsible for accelerating the sales of both Nissan and Datsun products. With his rich industry experience, Brar will also play a pivotal role in expanding the network and ensuring customer satisfaction for Nissan and Datsun brands across India.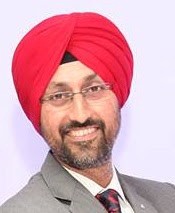 "Nissan is committed to play a significant role in the transformational journey of the Indian automobile sector. With our exciting product offerings and huge focus on network expansion and customer satisfaction, we are growing steadily in the market. With his extensive and remarkable auto industry experience, Hardeep will play a key role in driving the business and achieving our goals", said Jerome Saigot, Managing Director, Marketing & Sales Nissan Motor India Pvt. Ltd.
Brar joins Nissan with an outstanding experience of over two decades in the automotive industry, having held senior leadership positions across Sales, Network and Rural Marketing functions at Maruti Suzuki, Volkswagen and General Motors, respectively.
Brar will be based in the headquarters of Nissan India Motors Pvt. Ltd. in Gurgaon and reports directly to Jerome Saigot, Managing Director, Nissan Motor India Pvt. Ltd.