The all-new Audi A4 launched in all Audi dealerships simultaneously across the country
Efficient 1.4L TFSI four cylinder engine with new 7 Speed S tronic transmission
0 to 100 km/h in just 8.5 seconds with top speed of 210 km/h
Up to 95 kg lighter than its predecessor due to adoption of intelligent material mix
Fuel consumption of 17.84 kmpl
Abundance of intelligent technologies like the Audi Virtual Cockpit and MMI
The compact four-cylinder unit generates an output of 150 hp with a displacement of 1,395 cc
Prices starting from INR 38,10,000 onwards ex-showroom New Delhi and Maharashtra
New Delhi, September 10, 2016: Audi, the German luxury car manufacturer, today launched the all-new Audi A4 in all Audi dealerships across India simultaneously for the first time. The launch campaign was perfectly in sync with the tagline of the car #ProgressIsIntense. The all-new Audi A4 is priced at INR 38,10,000 onwards ex-showroom New Delhi and Maharashtra.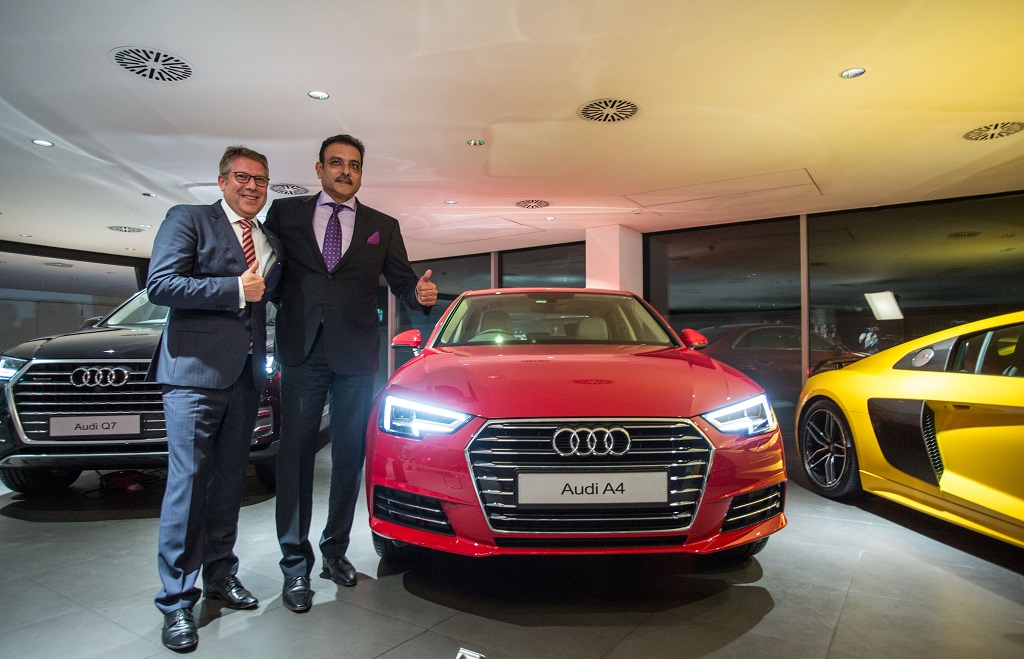 "We are delighted to launch the all-new Audi A4 in all Audi dealerships simultaneously across the country. The innovative launch of the all-new Audi A4 showcases the strength of Audi India's network and our commitment to bring latest products to our customers across India as soon as the product is available in the Indian market," said Mr. Joe King.
The Audi model range in India includes the Audi A3, Audi A3 Cabriolet, Audi A4, Audi A6, Audi A8 L, Audi Q3, Audi Q5, Audi Q7, Audi TT Coupé, Audi S5 Sportback, Audi RS 6 Avant, Audi RS 7 Sportback and Audi R8 V10 plus available across the various Audi dealerships in the country: Ahmedabad, Bengaluru, Bhopal, Bhubaneswar, Chandigarh, Chennai, Coimbatore, New Delhi, Goa, Gurgaon, Guwahati, Hyderabad, Indore, Jaipur, Kanpur, Karnal, Kochi, Kolkata, Kozhikode, Lucknow, Ludhiana, Madurai, Mangalore, Mumbai, Nagpur, Nashik, Navi Mumbai, Noida, Pune, Rajkot, Raipur, Ranchi, Surat, Thane, Udaipur, Vadodara and Visakhapatnam.