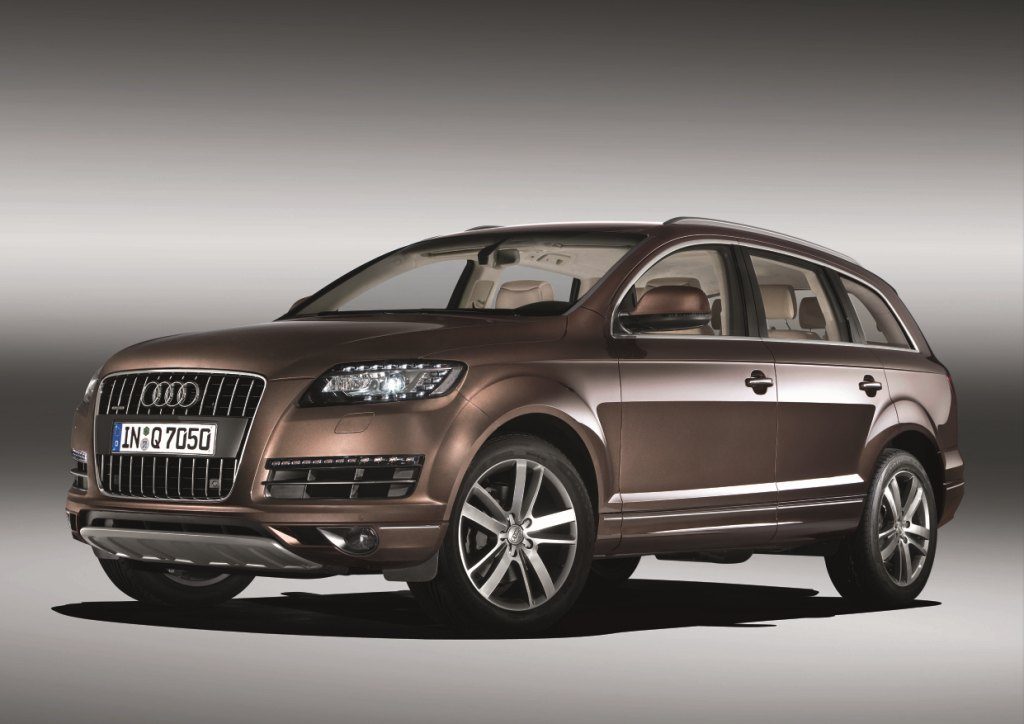 850 units sold in October 2012 (+ 76%)
7267 units sold from January to October 2012 (+ 55%)
Opens 22nd world-class Audi showroom in Kanpur
Initiates 'Gift the Q-Life' campaign
Introduces Audi sportscar experience (ASE) in Chennai
Introduces the "Audi Women's Power Drive" in Mumbai & New Delhi
Mumbai, November 1st, 2012:  – Audi, the German luxury car manufacturer, is on its way to achieve its 2012 sales target of 8000 units.  The luxury carmaker registered a total sale of 850 units in October this year, a strong growth of 76 percent over the same period last year (October 2011: 482 units). The brand with the four rings recorded a 55 percent growth rate YTD with 7267 vehicles sold from January to October 2012. (Jan-October 2011: 4692 units).
"Keeping our performance in mind, we are confident of surpassing the 2012 sales target of 8000 units even before the year comes to an end. Audi has always been at the forefront of bringing out new technologies and offering its customers a luxurious and sporty driving experience. We rolled out the Audi Women's Power Drive as part of 'Audi Q-Drive' in New Delhi and Mumbai; and Audi sportscar experience in Chennai. We also initiated the 'Gift the Q Life' campaign and it has been a great success with many celebrities participating in gifting of Q Life apart from our valuable customers. Our product offering, brand positioning and after sales services are finding resonance with discerning luxury customers in India. It is their aspiration for real luxury mobility that is fueling our growth" said Mr. Michael Perschke, Head, Audi India.
Audi's marketing strategy is aimed at creating a 'pull' towards the brand and creating a memorable experience.  More and more people are enrolling into the 'Audi Q Life' and enrolling their family into it by 'Gifting the Q Life'. Recently, Bollywood actor and Audi enthusiast John Abraham, gifted an Audi Q3 to his sister-in-law. Women's Power Drive co-hosted by Bollywood actor Gul Panag was also a success amidst women of New Delhi and Mumbai who were introduced to the legendary quattro® technology as part of the 'Audi Q-Drive' campaign. Apart from this, Audi India is the only luxury car brand which has so far developed a tailor made program with its sportscars for South India, Audi sportscar experience (ASE), which was introduced to race car enthusiasts in Chennai in October.
"Audi is the growth driver of the luxury market in India and our company is also growing from strength to strength with 22 dealerships. We have tapped the Uttar Pradesh market by opening up a new dealership in Kanpur and are planning to further strengthen it by opening up a dealership in Lucknow soon. By the end of 2012, we will have at least 25 dealers pan-India. Our global and national success makes us confident for 2013. However, we are geared to face any adverse market conditions like further weakening of Indian rupee, fuel price situation, pressure on retail credit etc." added Mr. Perschke.
Globally, Audi delivered 1,097,540 (2011: 973,154) cars of the Audi brand to customers till September. Overall, the Audi Group generated revenue of € 37.7 (2011: 32.4) billion – a rise of 16.3 percent. This performance contributed towards a 6.1 percent increase in the company's operating profit to € 4.2 (2011: 4.0) billion, representing an operating return on sales of 11.2 (2011: 12.2) percent.
The company opened new showrooms in Kanpur, Goa, Navi Mumbai, Coimbatore, Delhi West, Nagpur and Bhopal. Last year, the luxury carmaker opened new showrooms in Delhi South, Chennai, Ludhiana, Surat and Indore. Further developments include Lucknow and Raipur among others.
The Audi model range in India includes the new Audi A4, Audi A6, Audi A7 Sportback, Audi A8L, Audi Q3, Audi Q5, Audi Q7, Audi S4, Audi RS5 Coupé, Audi TT Coupé, the super sports car Audi R8 and the Audi R8 Spyder available across the country: in Ahmedabad, Bengaluru, Bhopal, Chandigarh, Chennai, Coimbatore, Delhi South, Delhi West, Goa, Gurgaon, Hyderabad, Indore, Jaipur, Kanpur, Kochi, Kolkata, Ludhiana, Mumbai West, Nagpur, Navi Mumbai, Pune and Surat.