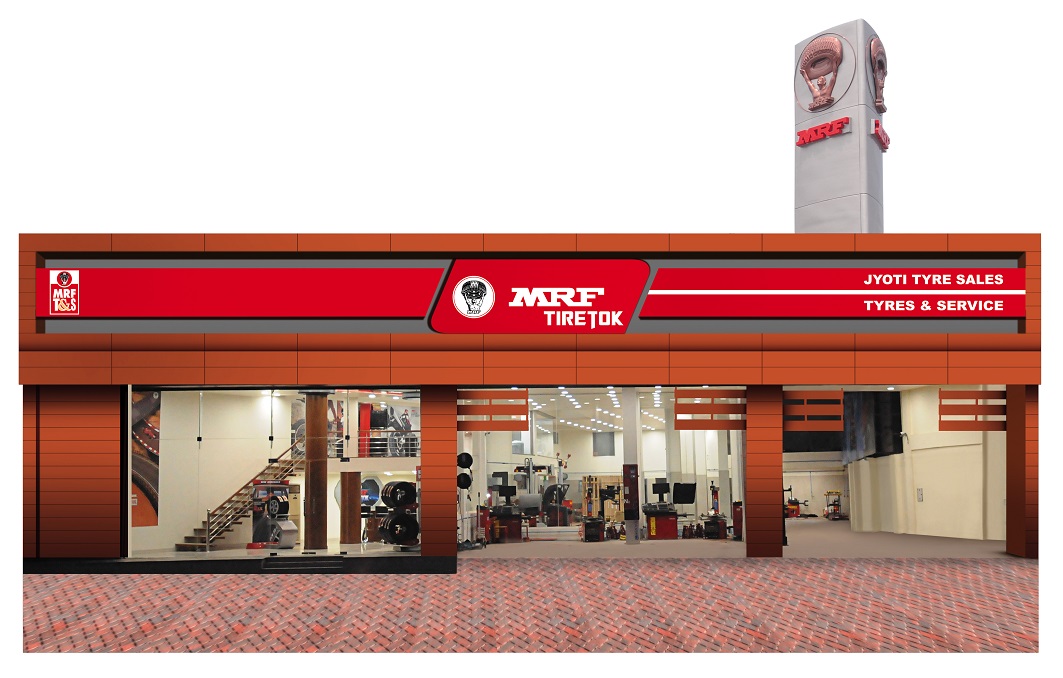 MRF, India's largest tyre manufacturer, today introduced MRF TireTok, the premium service brand under the MRF T&S umbrella that offers customers the latest in wheel alignment and balancing with the best precision equipment available.  MRF TireTok is manned by company trained engineers with advanced tyre and vehicle care equipment like Robotic Wheel Aligner, Vehicle Safety Test Lane, Diagnostic Wheel Balancer, A/C Recovery & Recharging, Electronic headlight Aligner. TireTok also caters to two-wheeler customers by providing wheel balancing and tyre changing services.
MRF TireTok is the first of its kind anywhere in Asia and is being inaugurated in Faridabad to service customers in the NCR region.
The service edge:
MRF was one of the first tyre manufacturers to realise the importance of after-sales service in the tyre industry and has placed great importance on educating the consumer on how to get the best performance and prolong the life of tyres through periodic service. MRFs extensive service network of exclusive dealers and Tyres and Service (MRF T&S) outlets with advanced tyre care equipment ensure a unique service experience.
About MRF
MRF is one of the top 20 largest tyre manufacturers in the world with an annual turnover of over 14,500 crores, operates 9 plants across India, manufacturing the widest range of tyres.  From two-wheelers, four-wheelers, trucks, earth movers and tyres for fighter aircraft, MRF manufacturers tyres for all segments. It is the OEM tyre of choice for many vehicle manufacturers in India. The MRF brand is renowned for quality, performance and durability and enjoys the highest brand preference among consumers. MRF has won the J.D. Power Asia Pacific Customer Service award 11 times in the last 15 years, a record in the Indian tyre industry and a testimony to its customer focus and relentless pursuit of innovation and manufacturing excellence. MRF is the only Indian tyre company to have won 6 Asia Pacific Rally Championship (APRC) titles.