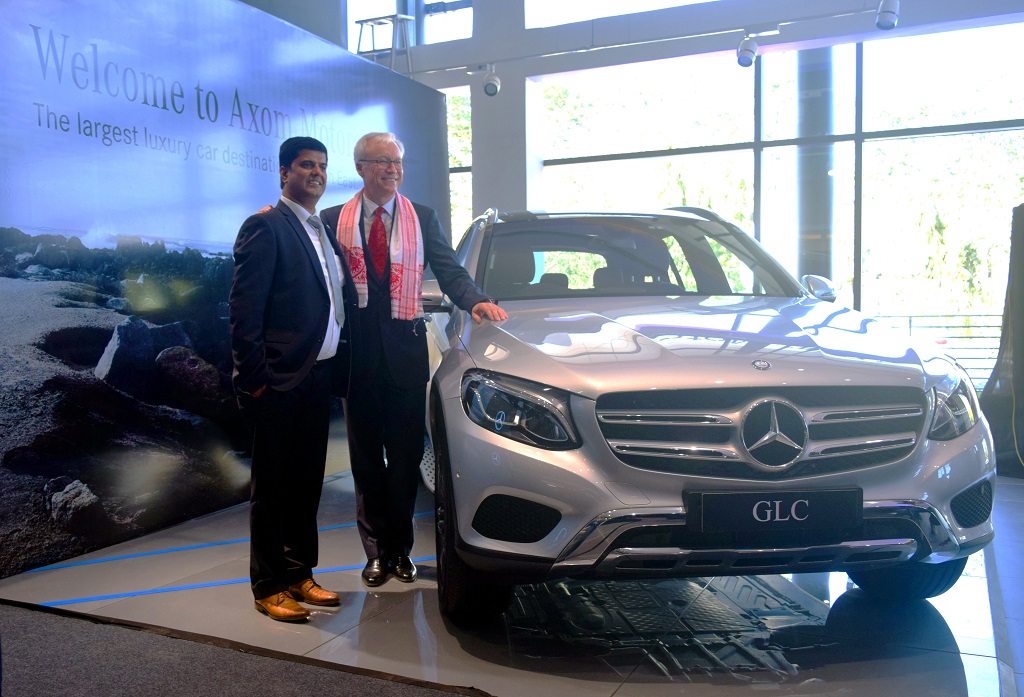 • Mercedes-Benz India strengthens its network reach by inaugurating two outlets in one day; a 3S dealership in Guwahati and a state-of-the-art workshop in Ahmedabad
Axom Motors, Guwahati
Guwahati becomes Mercedes-Benz's latest luxury destination and underlines the importance of this emerging market
Densest network presence for a luxury brand: Axom Motors Guwahati, is the 6th outlet of Mercedes-Benz in the Eastern market and the 88th across India spread over 41cities
The splendid 3S luxury car dealership is located on the national highway and is spread over an area of 36,000 sq ft. with facilities like Sales, Service and Spares all located under one roof
Investment of INR 4 crore | 46 professionally trained staff to ensure a superlative brand experience synonymous with Mercedes-Benz
The 3S luxury car dealership has 6 service bays for maintenance and repairs
Benchmark Cars workshop, Ahmedabad  
Benchmark Cars opens this workshop to fulfill the growing servicing needs of its discerning customers in the city
The workshop is spread in an area of 54,852 sq. ft., the venue provides facilities such as service, spare parts sales and all PMGR Work | There will be 72 professionally trained staff to serve the customers
The total investment for the facility is INR 12.70 crore | Took a time span of 12 months to set up the workshop | This will be the 10th Mercedes-Benz outlet from Benchmark Cars in India
The world-class workshop is equipped with 25 PMGR (Periodic maintenance general repair) bays, 9 exclusive Body paint bays, which is capable of servicing 42 cars per day
Mercedes-Benz retains the distinction of having the most comprehensive network reach for any luxury car maker in India with 88 outlets across 41 cities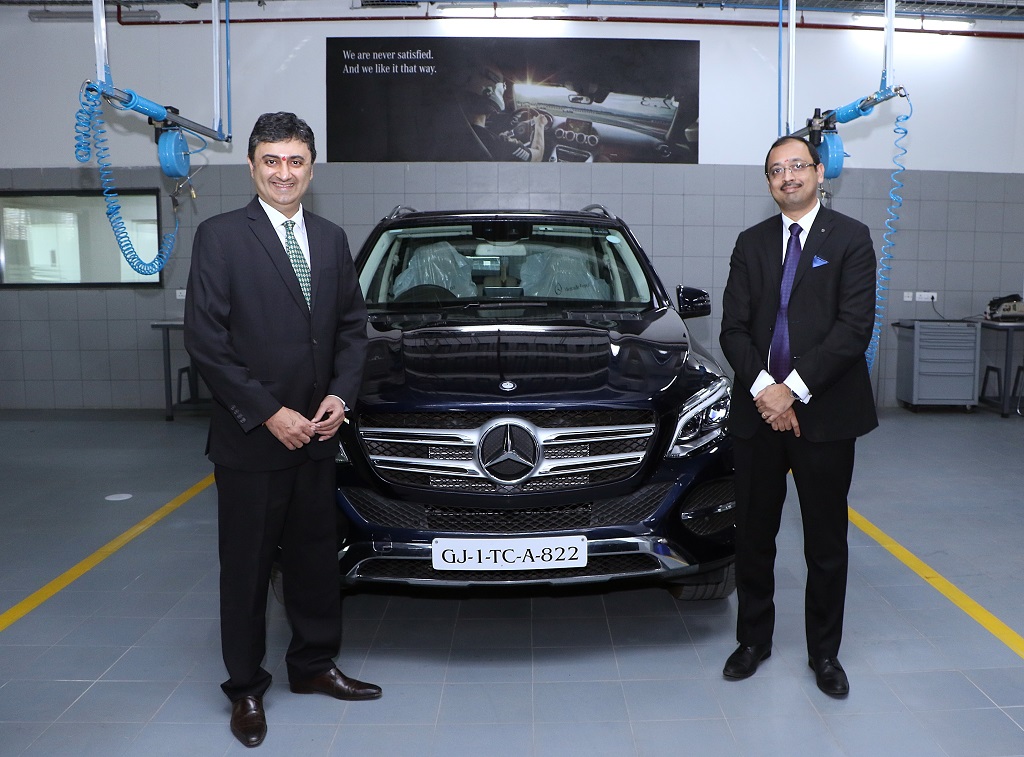 Pune: Pursuing its strategic network expansion strategy, the country's largest luxury car manufacturer, Mercedes-Benz inaugurated two world-class facilities across the geographical extent of the country, from North East to the West of India. The company inaugurated its first and the North East India's largest 3S luxury car destination, Axom Motors Guwahati and a world-class workshop, Benchmark Cars Ahmedabad. Axom Motors is located on the national highway at NH 37, Sarusajai, Guwahati – 781040. Benchmark Cars is located at Survey No. 390, 353P, Near Ambli BRTS Bus Stand, Ambli, District – Ahmedabad.
Speaking on this double feat of inaugurations on the same day, Roland Folger, MD & CEO Mercedes-Benz India, said "We are delighted to achieve yet another milestone in our India growth story with the inauguration of two spectacular Mercedes-Benz facilities located across the country from North East to West, on the same day. Mercedes-Benz strives to move closer to its customers by pursuing our 'Go to Customer' strategy. In order to win the hearts and minds of our customers, it is utmost vital for not only having the strongest network but also providing incessant and innovative service excellence."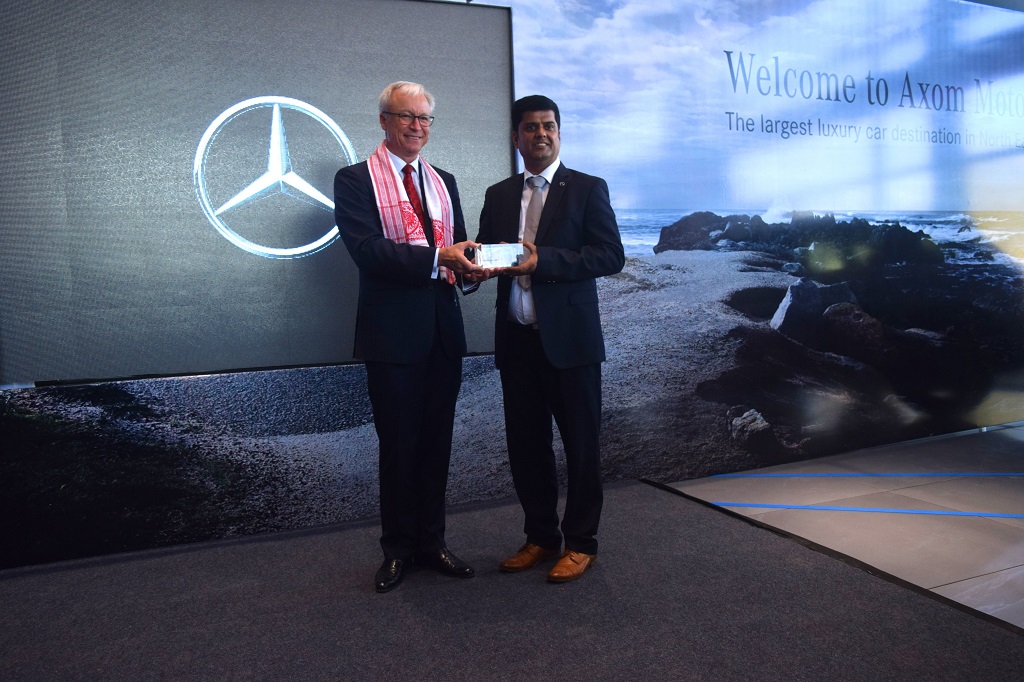 Mr. Folger added, "The inauguration of our first and the largest 3S luxury car dealership in Guwahati and North East market coupled with the simultaneous unveiling of Gujarat's largest luxury car workshop, underscores our philosophy of keeping the customer as the focal point of all our strategy."
We have marked our presence in the North East market that portrays a strong potential and also further consolidated our service experience in one of our biggest markets in the country, Gujarat. While the customers of Guwahati and North East will have ease of access for their favourite luxury automotive brand – MercedesBenz; the discerning customers of Ahmedabad will experience the benchmarking service standards of Mercedes-Benz, which aims to make service excellence as the key differentiator of ownership and loyalty in the luxury car segment. It is this customer focus that has earned Mercedes-Benz the customer trust over two decades in the Indian market. It is through splendid facilities like Benchmark cars and Axom Motors, which help us in reaching and serving our discerning customers pertinently. Both network expansion and service excellence are key elements of our growth story in India and we are glad our well-curated strategy is bearing fruits. These inaugurations also mark the growing confidence that not only customers, but also our investors have on the brand."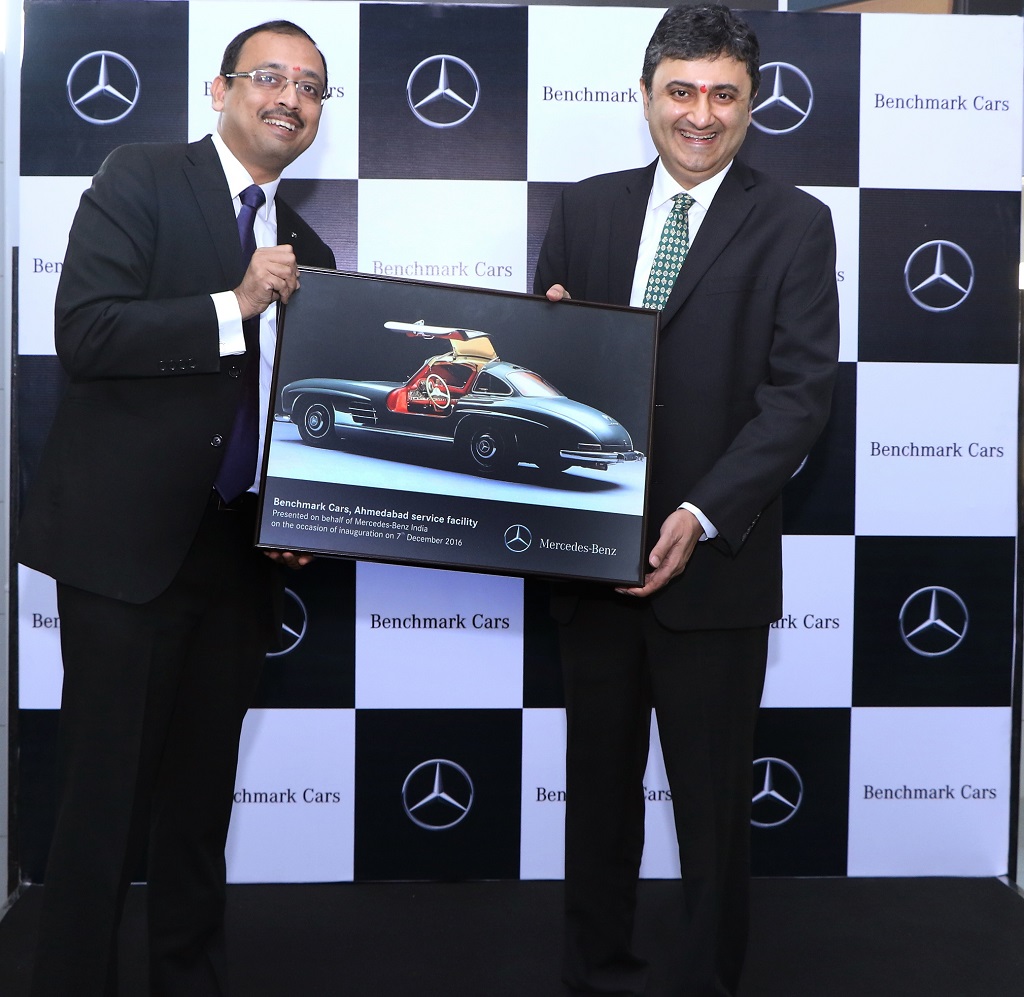 The company has the densest network reach by any luxury car maker in the country with 88 outlets across 41 cities. The company wants to give the best to its patrons and reiterates its 'Go to customer' approach inspired by its core philosophy of 'Winning'.