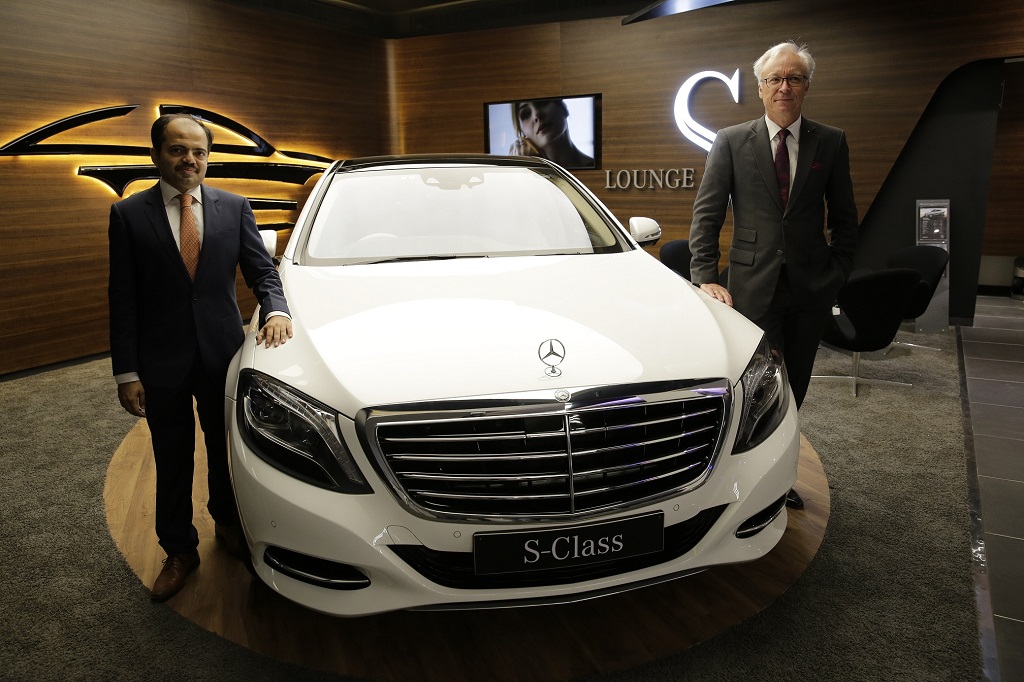 Mumbai gets its first and one-of-its kind exquisite 'S Lounge'
Mumbai gets a renovated world-class 3S luxury car showroom, that represents the theme of modern luxury
Facility has been designed using modern interior architecture concepts, which creates a new benchmark in modern luxury
Mumbai continues to remain a key market for Mercedes-Benz, contributing approximately 20% to national sales
It is the 5th outlet in Mumbai by Shaman Wheels and the 11th for Mercedes-Benz in the bustling city
Shaman Wheels boasts of showcasing the entire range of Mercedes-Benz cars with eight car display and an exclusive car delivery lounge
The total spread of the 3S facility is a lavish 44,000 square feet and hosts 49 bays including supporting bays for service and repair
The showroom boasts of the largest front façade for a Mercedes-Benz dealership in Mumbai, spreading close to 200 feet
Over 200 professionally trained staff will ensure the renowned Mercedes-Benz brand experience and a hassle free vehicle ownership experience
Mercedes-Benz has the most comprehensive network presence amidst luxury car makers comprising 86 outlets across 41 cities
Mumbai: India's largest luxury car maker, Mercedes-Benz today further strengthened its footprint in the financial capital, by inaugurating its revamped world-class 3S dealership. Shaman Wheels' latest luxury car destination is located in the heart of the city at Kalina, Santa Cruz, which is conveniently connected to all parts of Mumbai. The planned location will majorly cater to localities in Santa Cruz, BKC, Kurla, Chembur and Ghatkopar. The luxurious 3S dealership was inaugurated by Roland Folger, Managing Director & CEO, Mercedes-Benz India and Amar Sheth, Managing Director, Shaman Wheels Pvt. Ltd.
Speaking at the inauguration, Roland Folger, Managing Director & CEO, Mercedes-Benz India commented, "Mumbai remains an important market for Mercedes-Benz contributing nearly 20% to our overall sales annually. With this entirely refurbished 3S luxury car dealership, we aim to cater to the incessantly burgeoning luxury car market in the city. This is Mercedes-Benz's eleventh outlet in Mumbai and we are glad to present yet another luxury destination for our patrons in this key market. We are confident that our ever-growing customer base will now enjoy a hassle free ownership experience synonymous with the Three Pointed Star, in close proximity; be it in South Mumbai or the central and western suburbs.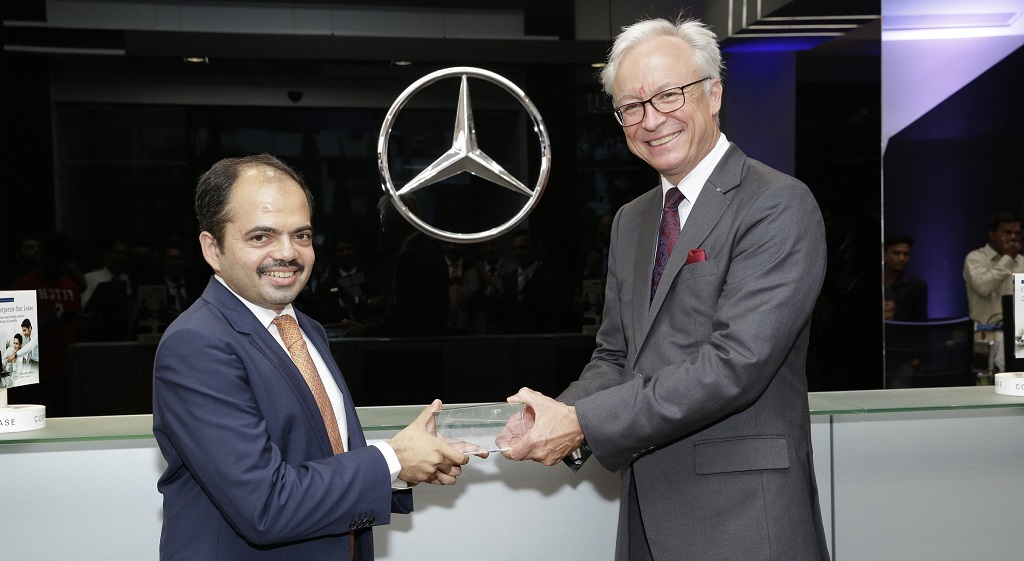 Mr. Folger further elaborated, "With our philosophy of providing the 'Best Customer Experience' for 2017, we are confident that together with our long-standing partner Shaman Wheels, we will continue creating unsurpassable luxury car ownership experience for our discerning patrons. Mercedes-Benz has always believed in the growth story of India and the company has been adding value to the narrative of strengthening the brand presence across the country. Its strategic initiatives like this in network expansion, which enhances our growth story even deeper in the market and wins customer trust."
Shaman Wheels, Kalina is spread over 44,000 sq. ft. area and built with an investment of INR 6 Crore. This location of Shaman Wheels in the heart of the city at Kalina, has great access to all parts of Mumbai and promises to be a one-stop luxury destination for luxury automobile enthusiasts. There will be a total of over 200 professionals to ensure a hassle free brand experience. The showroom is located at CST road, Kalina, Santa Cruz (East) in Mumbai.
Mr. Amar Sheth, Managing Director, Shaman Wheels commented, "Shaman Wheels has been associated with Mercedes-Benz for the last 8 years and we are extremely pleased to continue this strong relationship. We now have a state-of-the-art 3S outlet, which is the largest in Mumbai and incorporates the latest elements of modern interior architecture that reflects modern luxury. The strategic location of Shaman Wheels will not only cater to the premium clientele in the Central Mumbai, but also provide easy accessibility for the customers from south Mumbai and the western suburbs. The convenient location backed by top-notch infrastructure will make the experience of buying a Mercedes-Benz from this facility a memorable one for the Mumbaikars. The luxury car segment growth in Mumbai is on an upswing, and patrons have shown keen interest for a Mercedes-Benz. With this new facility we are confident of creating an unforgettable luxury experience for our ever growing customer base in Mumbai."
Mercedes-Benz has the most widespread network for any luxury car maker in India with 86 outlets across 41 cities. Our customer-centric approach has made sure that we reach out to our base in the most defined manner, bringing them closer to our luxurious brand.
Exquisite interior architecture imbibing modern luxury:
Shaman Wheels' new 3S facility in Mumbai emphasizes on modern interior architecture that reflects modern luxury and creates a new benchmark in retail luxury quotient. The shell of the new dealership is designed as a monolith with the ceiling as sculpted surface. The lighting inside the dealership accentuates the fascinating range of Mercedes-Benz that creates an aura around the vehicles. The façade is made larger with the help of an opaque lacquered glass which not only adds sophistication to the external appearance of the showroom, but also gives access to diffused natural light.
Shaman Wheels' dedicated new car delivery area has been created with semi-transparent thread curtains and a fabric light to impart a superlative premium experience adding to the exclusive experience for the patrons while taking a new car delivery. In addition, the service reception has been designed as a large open lounge with café tables and a Barista to make it more plush and interactive.
Mumbai's first S Lounge:
Shaman Wheels is the first dealership of Mercedes-Benz in Mumbai to boast of the exclusive 'S Lounge' created for the customers of the high-end Mercedes-Maybach and the S-Class luxury sedans. Adorned with wooden floor, highly exclusive carpets, imported furniture, the 'S Lounge' boasts of a complete luxury atmosphere and exudes modern luxury to the core. With segmented wall panels having integrated elements, latest accessories display and audiovisual display built into the wall panels unit, the 'S Lounge' is the most distinctive arena of the new dealership. The S Lounge is also lit by mood lighting that provides an unparalleled personalized experience for patrons, akin to the ambient lighting experienced in the S-Class luxury sedan. The high-end Mercedes-Maybach and the flagship S-Class luxury sedans will be exclusively displayed at the S Lounge.