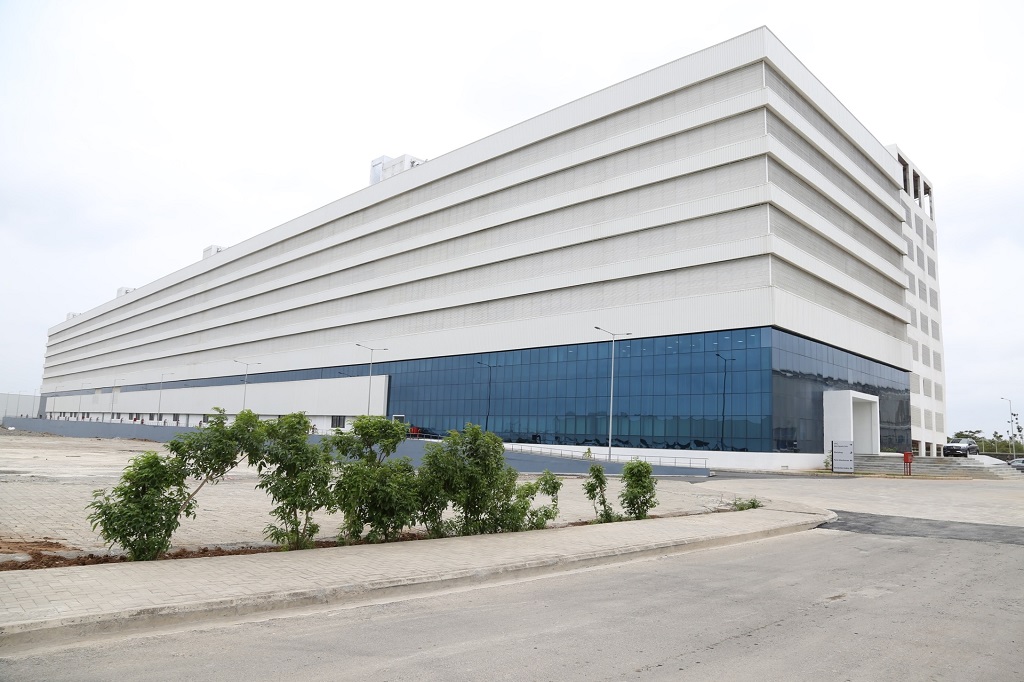 Mercedes-Benz Academy in Chakan becomes South Asia's largest retail training centre for Mercedes-Benz
The Parts Warehouse, the Mercedes-Benz Academy and the Vehicle Preparation Centre (VPC), are three key infrastructural additions in-line with Mercedes-Benz's future growth plan
The Parts warehouse: Spread over 16,500 sq. mt. having a storing capacity of 44,000 parts will improve operational efficiency and enhance spare parts availability for end customers, resulting in higher customer satisfaction
Mercedes-Benz Academy: This is Mercedes-Benz's biggest Integrated Retail Training Centre in the entire South Asia, housed in the current premises
'Mercedes-Benz Academy' has a world-class infrastructure of training 225 people per day from across dealerships
With more than 15 class rooms and equal number of vehicles, this training centre will be a key strategic expansion for the brand in the Indian market
Vehicle Preparation Centre (VPC): This has been created to accomplish Mercedes-Benz's vision to deliver 'Zero Defect Customized Vehicles with high Customer Delight'
The new VPC has a capacity of stocking 5,700 units; spread over 5 floors and the terrace is also the largest of its kind for a luxury car manufacturer in India
The VPC which is located in the premise of the production facility was created in a record time of just 13 months, with an investment of INR 15 million
An exclusive floor is reserved for CBU and invoiced cars for smooth supervision of such highly exclusive performance and specialty cars
There are 6 vehicle loading lines for 6 different car carriers | A unique inventory management software enhances monitoring the movement of vehicles and maintenance schedules
An automatic Unique Parking Number (UPN) based on model, color, combined with automated boom barriers ensures passage for authorized vehicles; driversand a digital board displays parking occupancy status
Car Modification Centre: Carries out value added jobs like AMG styling, Decal Kits, Specialized car upholstery, Specialized paints, Fitment of Rear Seat Entertainment System, Illuminated Star, Diamond grille, Chrome plates, Alloy wheels fitment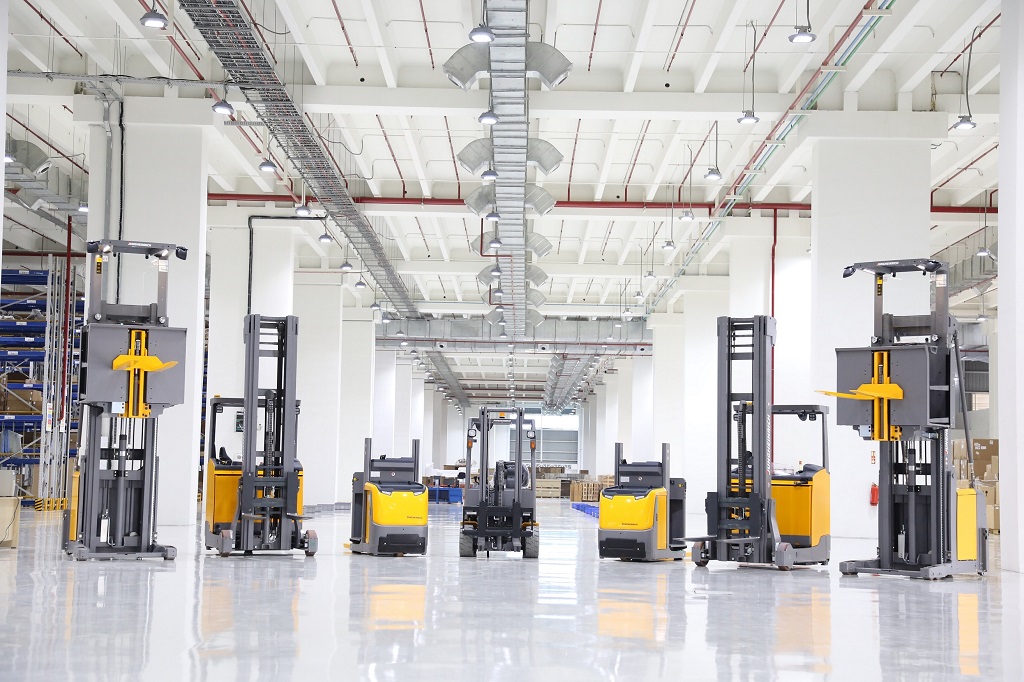 India's largest luxury car manufacturer, Mercedes-Benz, today achieved the double feat of inaugurating the largest Parts Warehouse in the luxury car industry and also setting up the company's largest retail training academy in South Asia– christened as the Mercedes-Benz Academy. These infrastructure expansions by Mercedes-Benz India are a strong reiteration of the growing relevance of the Indian market and a strategic step towards future readiness to cater to the growth in the sector. The Parts Warehouse and the Mercedes-Benz Academy were inaugurated by Dr. Till Conrad, Head-Region Overseas, Mercedes-Benz Cars at Daimler AG and Roland Folger, Managing Director & CEO, Mercedes-Benz India.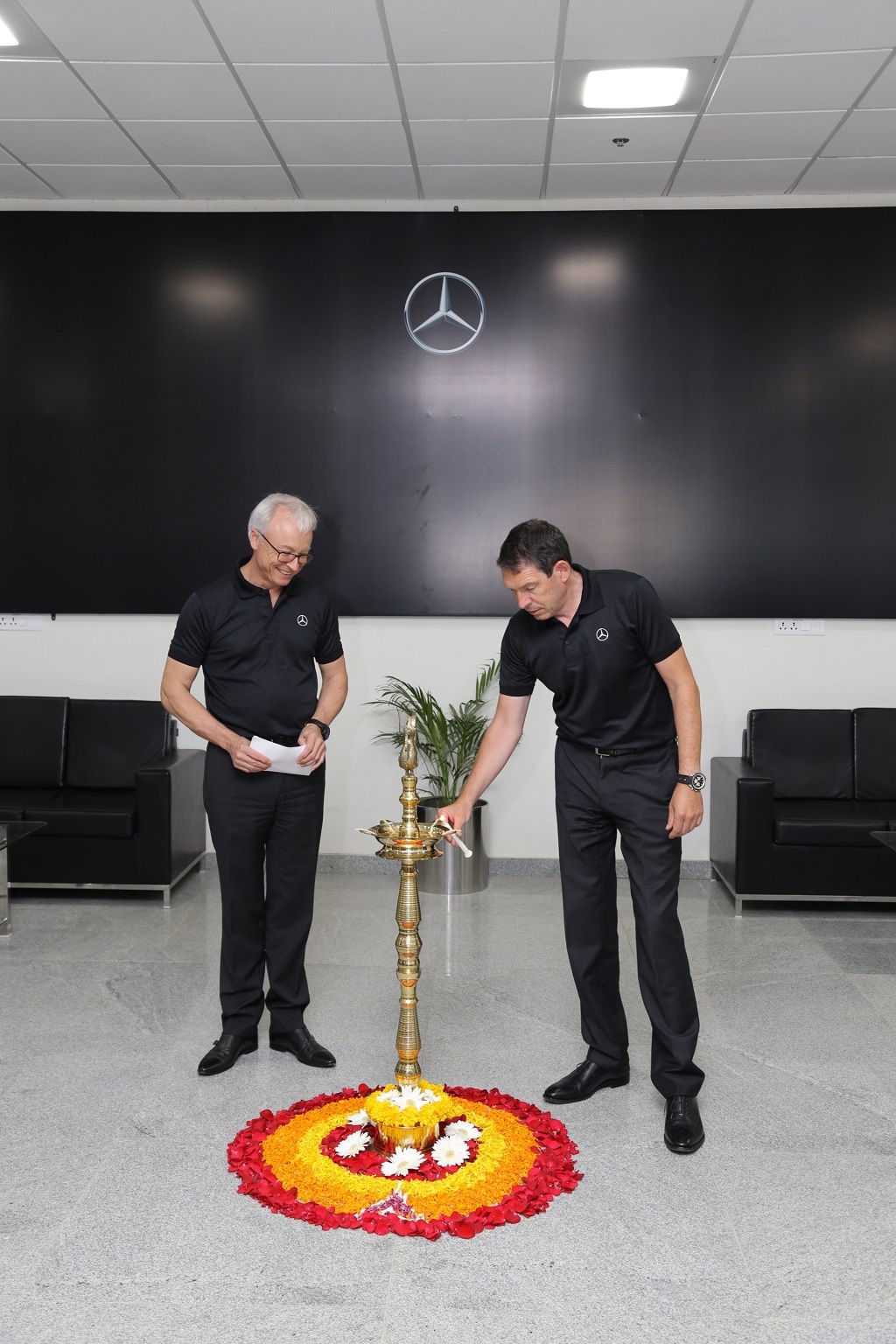 Speaking on the occasion, Dr. Till Conrad, Head-Region Overseas Mercedes-Benz Cars at Daimler AG commented, "India remains one of the bright spots for Mercedes- Benz and this critical expansion of infrastructure and investment in retail training signifies our strong customer centric approach and long-term vision; which underlines our confidence in the Indian market. Mercedes-Benz is not only expanding its world-class infrastructure here in India, but also strategically developing the skill-set of its workforce, ready to capitalize the future growth of the luxury industry. We are glad to support such strategic decisions and are confident, that initiatives like these will make the India growth story more inclusive, making the brand future ready."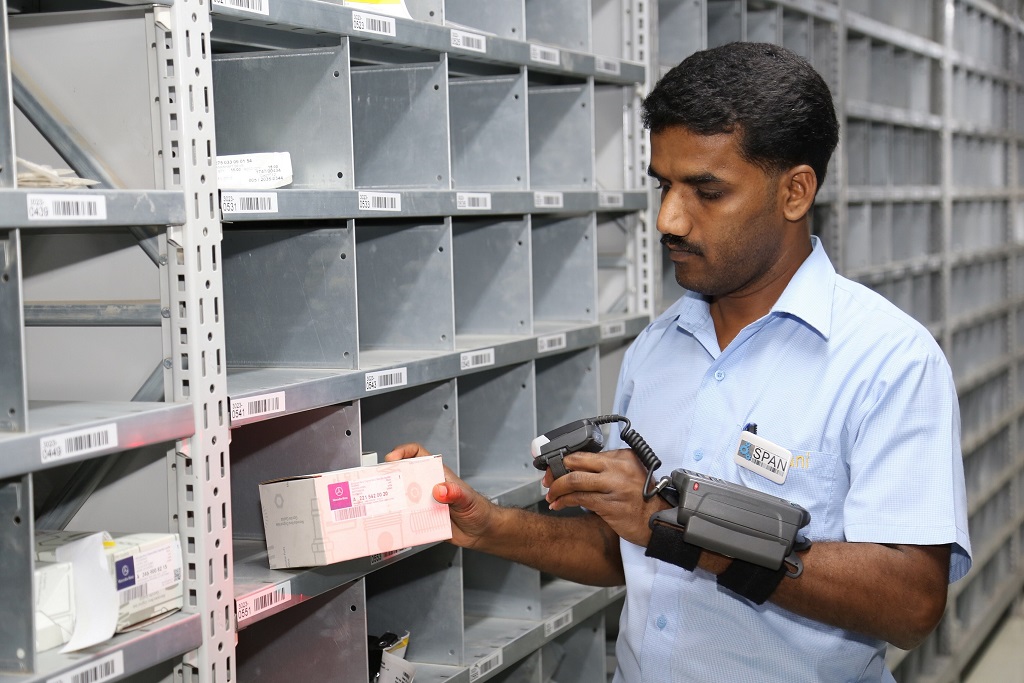 Roland Folger, Managing Director & CEO, commented, "Creating the largest Parts Warehouse in the luxury car segment equipped with state-of-art technological processes, automations and also inaugurating South Asia's biggest Mercedes-Benz Academy, aresignificant accomplishments for Mercedes-Benz India. These initiatives are result of our focused customer orientation that will help create a long-term value to our discerning patrons, giving us a competitive edge in this dynamic market. At Mercedes-Benz India, it remains our relentless endeavour to build-on to the strong foundation we have created for the brand, and further develop a sustainable future for our partners and employees. Investing in the infrastructure and also in people is a hallmark of a fundamentally strong brand like Mercedes-Benz, and this strategic decision, will play a pivotal role in our future growth in India."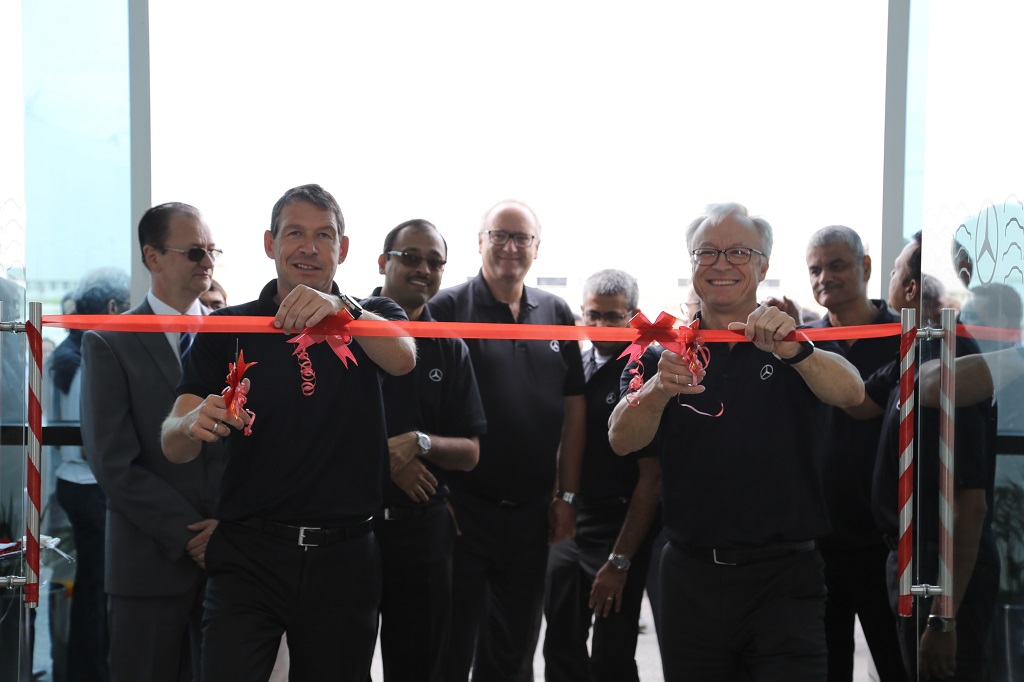 Mercedes-Benz Parts Warehouse:
The Parts Warehouse is spread across 16,500 Sq. Metres and can accommodate up to 44,000 Stock Keeping Units (SKU's)
It is equipped with LED lights for energy saving with motion sensors
Wi Fi provision around the entire warehouse for continual connectivity
Multi-tier shelving system (G + 2 Levels) with in rack sprinklers in shelving system at every 3 meter
10 outbound docks for loading and dispatching the material, 6 inbound docks for receiving materials
50+ locations catered through newly built warehouse
Modern Material Handling Equipment (MHE) like High Level Order Picker (HLOP), Low Level Order Picker (LLOP) and Reach Trucks (RT)) for efficient operations
Spare Parts Automation (SPAN) update to showcase operational efficiency | SPAN 1.0 Wholesale – Spare Parts Automation @ Wholesale
Systems designed considering future requirements in warehouse (with efforts towards paperless warehouse operations)
World class equipment (RD devices) for operations
SPAN mapped with modern MHE's to improve operational efficiency
Warehouse equipped with specialized safety features like VESDA (Very early smoke detection alerts), in-rack sprinklers, Air Handling Unit (AHU), etc.
Mercedes-Benz Academy:
Mercedes-Benz's Retail Training division has been actively contributing in developing, nurturing and mentoring retail manpower effectively for the last two decades. Be it establishing the in-house Mechatronics School, successfully driving the ADAM Course at Government Polytechnic in Pune, Aurangabad and Government Engineering College Trivandrum, or developing training content creating virtual learning platform for Global Training of Daimler AG. The Retail training has been the backbone of developing manpower required to support future business growth.
Mercedes-Benz India now consolidates its Retail Training division and inaugurates its largest training facility in South Asia, christened as the Mercedes-Benz Academy. The key objective of this academy will be to pursue the cultivation of knowledge and support retail manpower growth. Some of the key highlights of the Mercedes-Benz Academy are:
Trainings for 225 participants per day at any given time
Combi-bays: 4 Large bays that can accommodate 2 vehicles per bay, 2 small bays that can accommodate 1 vehicle per bay
It hosts classrooms, aggregate room and an eLab
Vehicle preparation Centre:
The VPC is created to cater to vehicle storing requirement of Mercedes-Benz India till 2024 and will aid the company's vision to deliver "Zero Defect Customized Vehicles with Customer Delight.
At VPC, the vehicles are stored, maintained and prepared for dealer dispatches following the stringent VPC guidelines laid down by Daimler. Apart from these guidelines, the system is subjected to Process Audits, Integrated Management System (IMS) Audits and various Inventory Audits. All the vehicles are subjected to stringent checks during take- over from production, periodic maintenance and SVC (Standard Vehicle Check) before dispatching the vehicles to the dealers. Some key highlights are:
Use of an Unique Inventory Management Software which eases the monitoring of the movement of vehicles, their maintenance schedules and also this software has features such as Automatic UPN (Unique Parking Number) generation as per model and colour
Entry is restricted only to authorized vehicles and drivers through automated boom barriers, digital board displaying parking occupancy status, etc.
Automated key storage and vending machine for safety and faster retrieval of required key
Automated Conveyor System for Automatic Car Wash Machine which removes human intervention while placing the car in Auto car wash
State of the art Underground exhaust extraction system in workshop
9 productive bays comprising 5 scissor lifts and 4 two post lifts and a facility to lift Guard vehicles
Exclusive storage facility for VPC loose parts, welcome kits for customers
A world-class paint booth, paint preparation station for paint repair jobs
A supreme car modification centre to carry out value added jobs like AMG styling, decal kits, specialized car upholstery, specialized paints, other fitments etc.