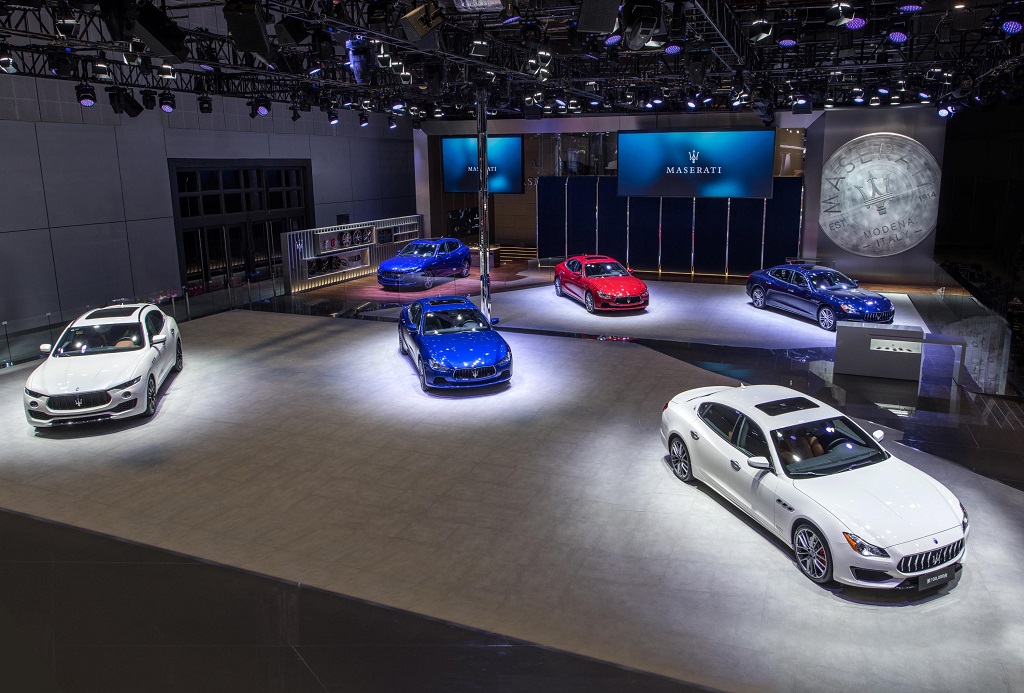 100,000 car delievered at Auto Shanghai 2017, a Quattroporte produced in the Grugliasco plant of Italy.
National, April 27, 2017 – Maserati has taken center stage with a historic moment at Auto Shanghai 2017, presenting its 100,000th car, a 2017 Quattroporte GranSport manufactured at the Avv. Giovanni Agnelli Plant in Italy, to a honoured Chinese owner. Featuring a solid-white exterior and an elegant shade of tan inside, this Quattroporte GranSport is fitted with 21″ Titano rims and features eye-catching red brake calipers. The colour combination perfectly reflects the brand's legendary heritage of elegance and passion for performance. Reid Bigland, Head of Maserati, officially unveiled car No. 100,000 at the press conference and announced its honoured owner, a successful and impressive young lady. "China is Maserati's largest market for Quattroporte in the world," said Mr. Bigland. "Our remarkable performance in China last year was a major contributor to our record-breaking global sales. China's elites are increasingly enamoured by the Italian brand of luxury, exquisite craftsmanship and passion for driving that are poured into every Maserati.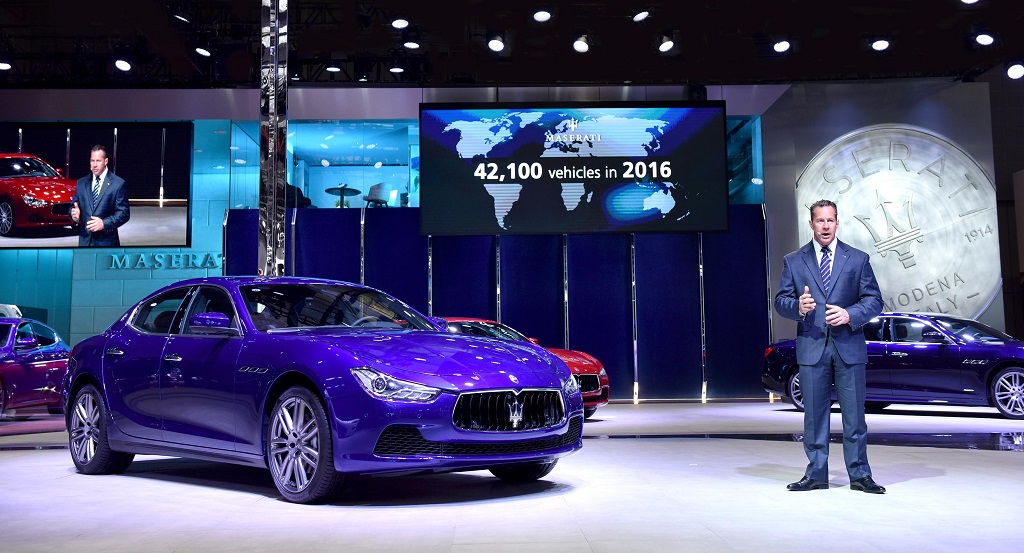 Maserati's elegant aesthetics, unparalleled craftsmanship, seductive engine sound and thrilling driving experience have equally captured the hearts of India's discerning new generation of business elites and celebrated personalities alike. Over the past 100 years, Maserati has perfected the craftsmanship of super-luxury cars, engineering and producing each car entirely in Italy. Maserati's latest lineup for India includes: Quattroporte, Maserati's flagship sedan; the always-breath-taking Ghibli – a sporty sedan, the dynamic yet elegant GranTurismo/GranCabrio – a sports performer and soon to be launched in India, Levante, the brand's first-ever SUV.