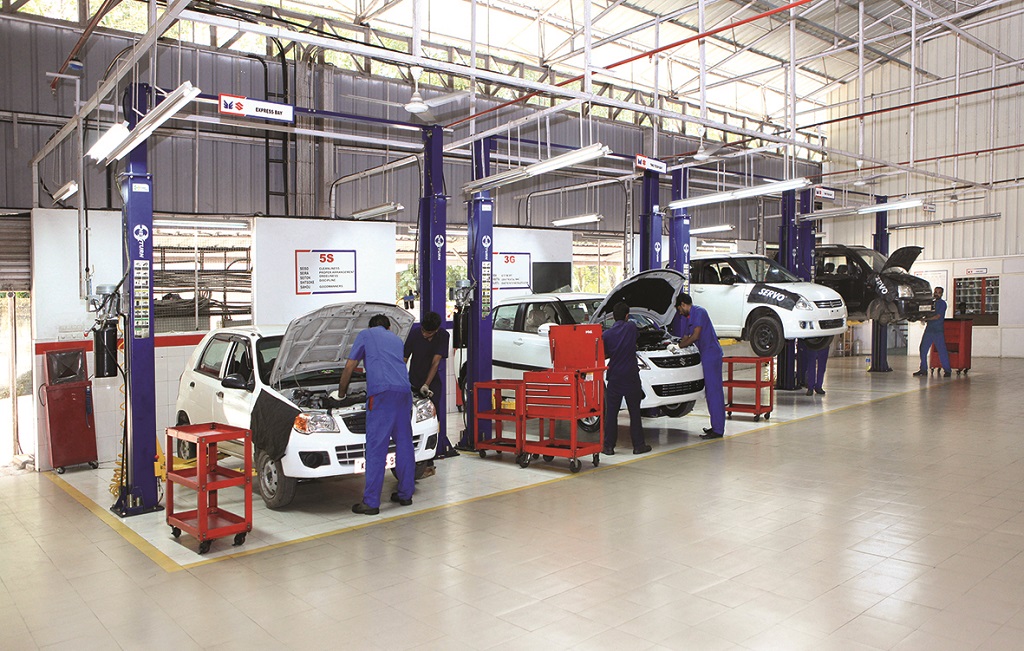 Maruti Suzuki India Limited, the country's leading passenger vehicles maker is organizing a month long Periodic Maintenance Service (PMC) campaign for its customers. The month-long service campaign is aimed to promote timely maintenance and servicing of cars.
The campaign due to roll out from 1st October, 2016 will be spread across top 50 cities and aims to reach out to over 1.6 lakh customers from its 560 dealerships. The initiative aims at urging customers to ensure periodic maintenance of their vehicles for smooth running and performance. Customers will also be encouraged to pre-book their service appointments using MarutiCare app or call the nearest Maruti Suzuki dealer workshop to avoid delays during the busy festive season and to avail maximum benefits of the campaign.
Speaking on the objective of the initiative, Mr. Pankaj Narula, Executive Director (Service), MSIL said, "Periodic maintenance is crucial, as it helps in safe and comfortable drive of the vehicle.  It helps in reducing cost of ownership in the long run, with an increased lifespan. Additionally, we want to encourage our customers to avail services through Appointment at our authorized dealers so that our workshops are prepared to serve and deliver vehicles as per customers' convenience"
As an environment friendly concept, we are also encouraging customers for Waterless wash during this drive.
Customers can avail these services across all authorized Maruti Suzuki dealerships in top 50 cities till 31st October, 2016.