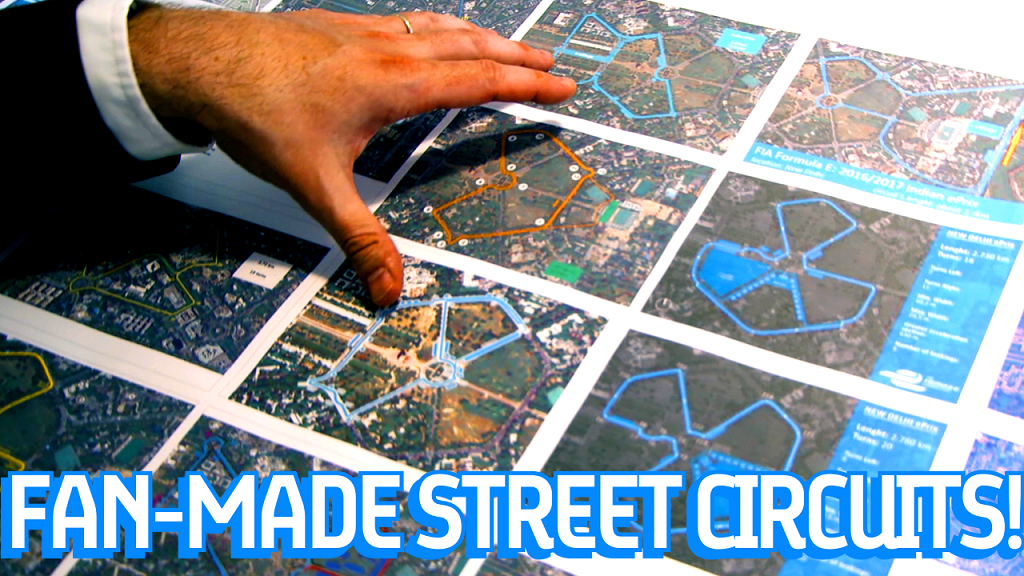 Mahindra Racing and FIA Formula E have today released a video documenting the presentation of crowdsourced track designs for a possible future New Delhi ePrix to FIA Formula E Sporting Director, Benoit Dupont at the FIA Formula E offices in Hammersmith, London.
Mahindra Racing launched a track design campaign following a demo run of the M2Electro Formula E car at the Buddh International Circuit near New Delhi in February. During this visit to India, Mahindra Racing received a letter of intent from the New Delhi government, expressing support for a future Formula E race in the capital city of India.
Fans responded in large numbers to Mahindra Racing's call for designs for a track. Over 120 designs were received from all over the world through Facebook, Twitter and Instagram within two weeks of the launch of the campaign.
Dilbagh Gill, Team Principal, Mahindra Racing Formula E Team said, "We were very impressed by the response of our fans and also the quality of the designs they submitted. Aiming to keep the process very open, we gave little instruction except an approximate track length of 2-3km, but many designs went so far as to plan the pit lane, team garages, run off areas and even the location of the e-Village."
"It was a valuable exercise for the team because we quickly saw patterns emerging in the designs. Most submissions focused on a small number of locations. This gives us a very strong idea of what locations would work, but also what locations the fans want to see us put on a Formula E race in New Delhi."
"I'd like to thank everyone who submitted their designs. We want to share this video with them to show exactly how seriously we are taking each design. There will be an India ePrix in the near future and our fans have played a valuable and much appreciated role in bringing the race to India."
Benoit Dupont, Sporting Director at FIA Formula E said: "This is a truly unique approach to designing a race track. It is a wonderful exercise to strip away the restrictions we normally associate with track design and to be open to anything, leading to very creative ideas."
"It's not easy to design a race track but many of the designs were very well thought through. I believe they are ready to consider as a viable footprint for a race track in New Delhi."
Mahindra Racing has displayed the track designs on a Facebook photo album. Following the input of Mr. Dupont, the designs are now being shortlisted, before being presented to the State Government of New Delhi.