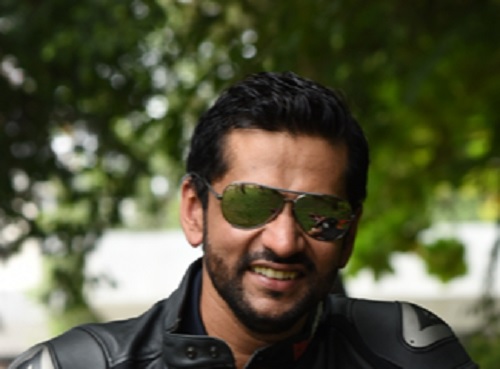 Wins major export business of Rs. 30 crores
Kinetic engineering limited (KEL) is part of the Kinetic Group of Companies
KEL has been working on transforming its business from a historic moped manufacturer to auto-systems
Kinetic engineering limited specializes in transmission components, complete gearboxes and spline yokes for axles
It has recorded a 48% growth in its revenue for the quarter ended Sept 2017 y-o-y
KEL has successfully managed to clear its long term external debt of Rs. 130 crores in the short span of 2 years
Kinetic engineering limited has recently won another new business worth Rs 30 crores annually, which is expected to start in the second quarter of 2018
11/12/2017: 'Chal Meri Luna' The famous tagline carved in the 80's by the pioneers of automobile industry in India; Kinetic Engineering Limited announces yet another milestone in their achievements.
Kinetic Engineering Limited, part of the Kinetic Group of Companies headed by Mr. Arun Firodia is on a major growth path after transforming the business from two wheelers to auto component systems since 2009.
In the board meeting held on 11/12/2017, Kinetic Engineering Limited recorded a net sales figure of Rs 26, 63lacs. Considering the net sales figure of the same quarter last year, which was Rs 17, 71lacs, KEL takes a leap of 48% in sales.
 The EBITDA stood at Rs 208 lacs for the same period, as compared to negative EBITDA of Rs 74 lacs last year.
Commencing major debt reduction activities, and hence a low interest of 124 lacs, KEL has shown a cash profit of 84 lacs for the quarter.
Mr. Ajinkya Firodia, Managing Director, KEL comments on the performance: "Kinetic Engineering Limited has a large infrastructure in its 50 acre plant in Ahmednagar, along with vast technical knowledge of making gearboxes and engine components.  We undertook a major challenge to restructure our operations from being a moped manufacturer to this growing segment of auto-components and systems.  I am happy to announce that on the back of our experience and strategy, KEL today is one of the fastest growing companies in this field; and has turned the corners by recording cash profits.  This was achieved by a strategy designed 3 years ago which included; building a high volume export business through prestigious customers, focusing on complete gearbox assemblies and material cost reduction program including a backward integration into forgings.
We also focused on long term debt reduction/elimination and have brought down the same from Rs. 140 crores in the year 2014 to Rs. 10 crores today.  I strongly believe that we are moving in the right direction and the potential for our business is growing immense by the day.
I would also like to extend my gratitude towards our stakeholders for their support and confidence towards the company."
About Kinetic Engineering Limited:Kinetic Engineering Limitedmanufactures its own gearboxes for commercial vehicle applications and has even designed a new gearbox for Ashok Leyland, which enjoys a joint IPR with the customer in collaboration with its technical partner Magna Styer. KEL also makes transmission components for tractors, passenger cars, and off road vehicles.  KEL believes that it specializes in auto comps and is one of the few makers ofcomplete gearboxes.  It also has a huge export focus with xxx percent of its business coming from exports, and has developed components such as a spline yoke, stub shafts, sleeves and flanges for customers in the US.
KEL's notable customer list includes Renault, American Axle, TATA motors, Mahindra & Mahindra, Ashok Leyland, Magna Powertrain, Bombardier Recreational products and many others.  It has over 1000 employees at its large manufacturing plant in Ahmednagar where the manufacturing takes place, whereas its corporate office is based in Chinchwad, Pune.